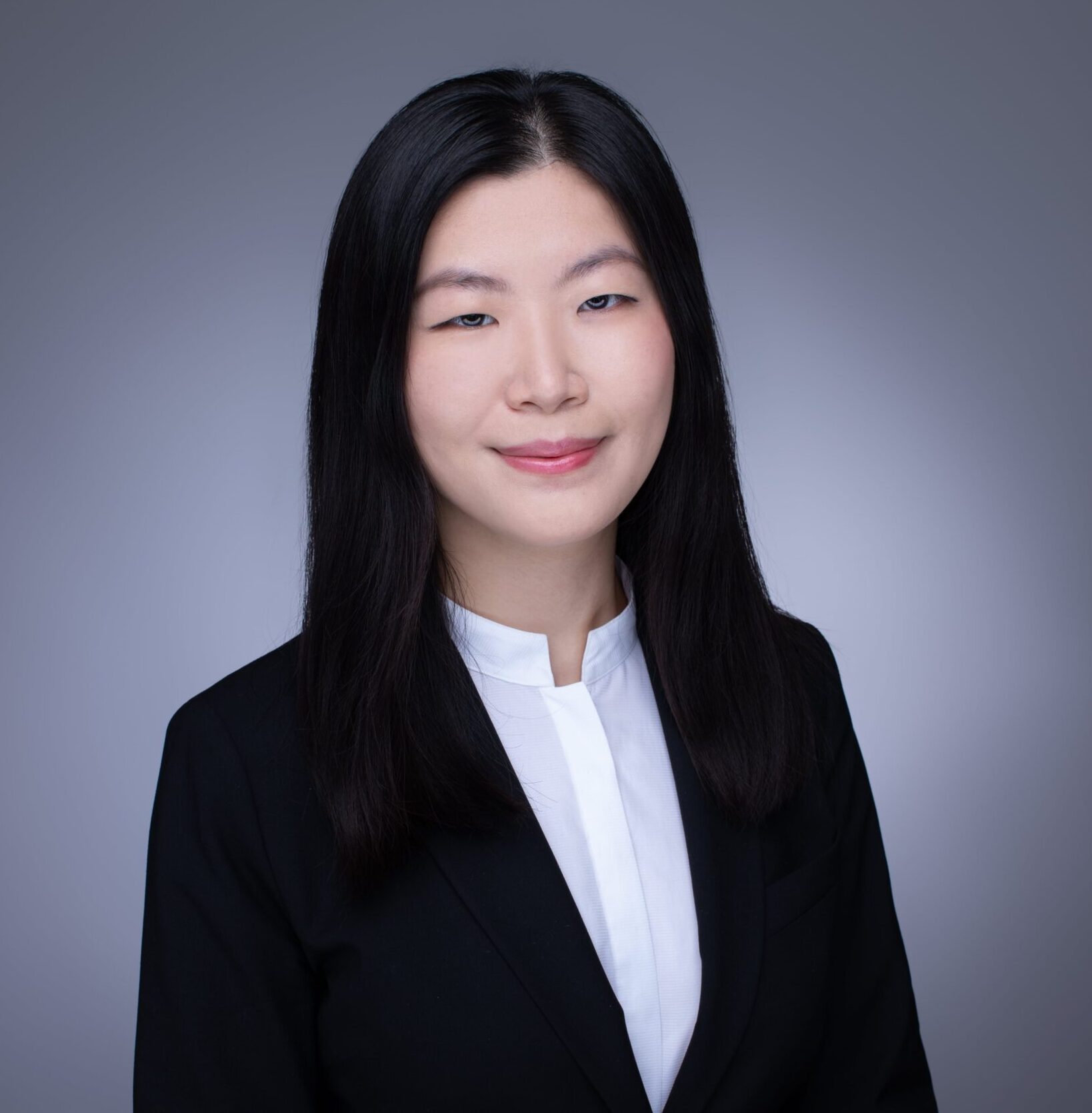 Call : 2019 (HK)
---
Set : Main
---
Practice Areas
---
Administrative and Public Law
Chancery
Chinese Customary Law
Commercial Law
Company and Insolvency
Competition Law
Criminal Law
Defamation
Employment
Land and Property Law
Probate and Administration
Public International Law
Regulatory and Disciplinary
Tax Law
Tort and Personal Injuries
---
Emily has a broad civil practice. She regularly advises on and handles cases involving land and property law (including land compulsory sale applications, adverse possession, landlord and tenant disputes and building planning) and trust and probate issues. She continues to develop a wide range of practice areas such as commercial disputes, competition, insolvency, family, tax, as well as judicial review and public law matters.
Emily was called to the Bar in 2019 upon completion of her pupillage with Ms. Maggie Wong SC, Mr. Earl Deng, Mr. Ross Yuen and Ms. Queenie Lau. She was awarded the Charles Ching Memorial Scholarship in 2019.
Before joining Chambers in September 2020, Emily was a Judicial Assistant at the Court of Final Appeal between 2019 and 2020, where she assisted judges in appeals, leave applications and other research and publications.
Emily completed her Juris Doctor degree and P.C.LL at the Chinese University of Hong Kong during which she was awarded prizes for academic excellence and advocacy. She also took part in the Red Cross International Humanitarian Law Moot and the Willem C. Vis International Commercial Arbitration Moot. Prior to studying law, Emily read English Literature at King's College London.
---
PCLL (Distinction), Chinese University of Hong Kong (2018)
JD, Chinese University of Hong Kong (2017)
BA (Hons) in English Language and Literature, King's College London (2015)
---
Charles Ching Memorial Scholarship (2019)
Hong Kong Bar Association Prize for Trial Advocacy (2018)
Jarvis & Kensington Prize for Trial Advocacy (2018)
JD Gold Scholarship for Outstanding Academic Merit (2017)
JD Bronze Scholarship for Academic Merit (2016)
Best Memorial for the Prosecution, 14th Red Cross International Humanitarian Law Moot (2016)
---
Law Reporter (HKCFAR and HKLRD) (2020 – present)
Judicial Assistant, Court of Final Appeal (2019-2020)
---
Re China Properties Group (in liquidation) [2023] HKCFI 2346 (led by Mr. Laurence Li SC and with Mr. James Wood): Acted for liquidators in successful application for mandatory injunctions to give effect to Hong Kong winding-up order of Cayman Islands-incorporated company holding BVI, Hong Kong and PRC subsidiaries
Ever Great Development Limited v Fong Yau Shun & others [2023] HKLdT 50 (as sole advocate): Acted for respondent minority owner in the trial of the application for compulsory sale for redevelopment of Nos. 177-191 Tai Kok Tsui Road, involving dispute over the applicant's entitlement to make the application due to its 100% ownership of certain subject lots
Peace Ever Limited & others v Au Kai & others [2023] HKLdT 41 (with Mr. Ross Yuen): Acted for multiple respondent minority owners in the trial of the application for compulsory sale for redevelopment of Nos. 983-987A King's Road & Nos. 16-94 Pan Hoi Street, Quarry Bay, involving objection to order for sale on the ground of undue hardship; record-breaking reserve price of HK$6.31 billion set by the Lands Tribunal
China Orchid International Limited & others v Fujitec (HK) Company Limited & others [2023] HKLdT 38 (with Mr. Ross Yuen) – Acted for multiple respondent minority owners in the trial of an application for compulsory sale for redevelopment under Cap. 545 of Wah Ha Factory Building, Quarry Bay in which the Tribunal set a record-breaking reserve price of HK$5.125 billion and gave value to unauthorised building works and encroachments in assessing existing use value of the existing units
Lead Harvest Group Limited & others v Cheong Wing Electric Ltd & another [2022] HKLdT 8 (led by Mr. Denis Chang SC and with Mr. Ross Yuen) – Acted for respondent minority owner in the trial of the application for compulsory sale for redevelopment under Cap. 545 of Zung Fu Industrial Building, Quarry Bay
Competition Commission v T.H. Lee Book Company Limited [2021] 3 HKC 61, [2020] HKCT 12 (led by Ms. Maggie Wong SC and with Ms. Connie Lee): competition enforcement action proceedings on alleged price fixing and bid-rigging
DCCJ 1241/2021 (as sole advocate): Acted for squatter in adverse possession claim of a flat
DCCJ 2348/2021 (as sole advocate): Acted for defendants in constructive trust claim
Nishikawa Finance v Wong Yin (HCA 1135/2020) (as sole advocate) – Acted for the mortgagee in recovery of possession and repayment of multiple loans secured by multiple mortgages
HCA 1861/2019 (as sole advocate): Acted for the plaintiff in successful bankers' records application and variation of injunction application