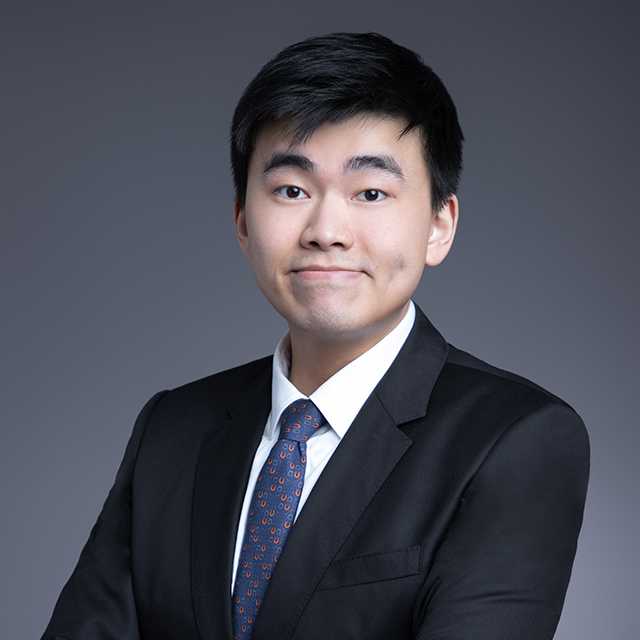 Call : 2020 (HK)
---
Set : Main
---
Practice Areas
---
Administrative and Public Law
Arbitration
Chancery
Commercial Law
Company and Insolvency
Competition Law
Defamation
Employment
Intellectual Property
Land and Property Law
Mediation
Probate and Administration
Public International Law
Regulatory and Disciplinary
Tax Law
Tort and Personal Injuries
---
Keith is developing a broad civil practice and accepts instructions in English or Chinese.
Prior to joining the Bar, Keith qualified as a solicitor with a major international law firm in Hong Kong. In that role he has advised clients on transactional, advisory and contentious matters. These matters cover, in particular, issues in corporate governance, shareholder rights and remedies, commercial contracts, insolvency, arbitration, contentious and advisory trusts and intellectual property. Since joining the Bar, Keith has continued to develop his practice in these and other areas.
Keith has also received awards from international and domestic mooting competitions. In particular, he was the first Hong Kong recipient of the Best Speaker Award from the Essex Court Chambers-Singapore Academy of Law International Mooting Competition (a competition for practitioners). During his studies, he has also received awards for trial advocacy.
Keith joined Chambers in 2020 following his pupillage with Mr Derek Chan SC, Mr Martin Wong, Mr Randy Shek and Mr Richard Yip.
Keith holds a Bachelor of Arts (Hons) and the Associateship of King's College from King's College London, a Master of Arts from UCL and a JD from the Chinese University of Hong Kong. He is also a Member of the Chartered Institute of Arbitrators and Associate of the Hong Kong Institute of Arbitrators.
---
Solicitor (Hong Kong) (2018-2019)
Member of the Chartered Institute of Arbitrators (MCIArb) (2018-Present)
Member of the Hong Kong Institute of Arbitrators (AHKIArb) (2017-Present)
---
PCLL, The Chinese University of Hong Kong (2016)
JD, The Chinese University of Hong Kong (2015)
MA in English, University College London (2013)
BA (Hon) in English Language and Literature, King's College London (2012)
Associate of King's College London in General Theology and Ethics, King's College London (2012)
---
Best Speaker Award from the Essex Court Chambers-Singapore Academy of Law International Mooting Competition (2017)
The Hong Kong Bar Association Prize and Jarvis & Kensington Prize for Trial Advocacy (2016)
Best Speaker Award and Champion Award from the CUHK Contract Law Moot (2016)
Best Speaker Award and First Runner-Up Award from the HKU Joint University Moot Competition (2016)
---
• "Commercial Injunctions", webinar on 29 July 2022 (with Ms Tara Liao)

• "Commercial Injunctions", webinar on 13 August 2021 (with Ms Tara Liao)
• "Principles and Developments in Company Law", seminar on 28 May 2021 (with Ms Tara Liao)
• "Dealing with the Stock Exchange's Delisting Decisions", webinar on 28 May 2021 (led by Mr Hectar Pun SC and together with Mr Richard Yip and Mr Anson Wong Yu Yat)
---
Company Law
• Avia Trust Ltd v My Gold in Australia Ltd, HCA 914/2022 (ex tempore judgment on 3 November 2022): successfully discharged Mareva injunction against 3rd and 4th Defendants in the context of resisting a common law derivative action
• Lee Sai Hoi v Li Sin Man [2022] HKCFI 2984: successfully obtained continuation of injunction in favour of the patriarch of family to restrain approval of disputed share transfers (with Mr Jerome Liu)
• Re Wilhemsen Ship Management Holding Ltd [2021] 3 HKLRD 212: application to rectify information filed in Companies Registry and resolved concern raised by the Companies Registrar on the supposed impact of an order under section 42 of Cap 622 to section 233 of Cap 32
• Ng Kwok Piu Philip v To Pui Kui [2021] HKCA 106: application for leave to appeal to the Court of Final Appeal on the Duomatic principle (led by Mr Victor Joffe QC)
• Advised listed company on alleged wrongdoing in relation to proposed rights issue
• Advised members of a charitable company on corporate governance issues and viability of court-ordered general meeting
• Advised minority shareholder of a luxury jewellery brand in its claim for minority oppression, unfair prejudice and just and equitable winding-up
• Represented foreign liquidators in claim against directors for allotment of shares for improper purposes and breach of directors' duties
Commercial
• Ultimate Prosperity Ltd v Infinity Capital Group Ltd, HCA 220/2022 (ex tempore judgment on 25 November 2022): successfully obtained summary judgment for repayment of debt and interest in excess of US$6 million with post-judgment interest on contractual rates, liability for breach of contract (damages to be assessed) and order to strike out the counterclaim
• Korita Packaging Ltd v Shahaneys (HK) Limited [2022] HKCFI 2923 and [2022] HKCFI 2082: successfully opposed appeal against summary judgment for US$2,561,855 and application to adduce further evidence on appeal
• Koo Ming Kown v Rev Mr Mok Tong Ting [2022] HKCFI 642: dispute on the proper approach to the test of practical utility for declaratory relief (led by Mr Abraham Chan SC and Mr Richard Yip)
• CL Chow Macksion, Solicitors (a firm) v Chan Put Fat [2021] 5 HKLRD 179: trial on the terms of an oral retainer (with Mr Jerome Liu)
• Represented plaintiff in its claim for misrepresentation and damages for defective software against licensor
• Represented victims of frauds in urgent applications for injunction against local fraudsters and applied for gagging order and Norwich Pharmacal disclosure against banks
Insolvency
• Represented debtors in opposing bankruptcy petitions on the basis of unreasonable refusal by practitioner to settle  
• Advised creditor on its rights and options in respect of the collapse of a major international school in Hong Kong
• Represented foreign incorporated company to oppose creditor winding up
Equity / Trust
• Advised defendant against claim for alleged maladministration of trust assets
• Advised committee of a mentally incapacitated person in respect of claims against former fiduciary for breach of duty
• Advised offshore corporate trustee on its rights and obligations in the management of its trust asset, plans for distribution and potential litigation risks from certain beneficiaries