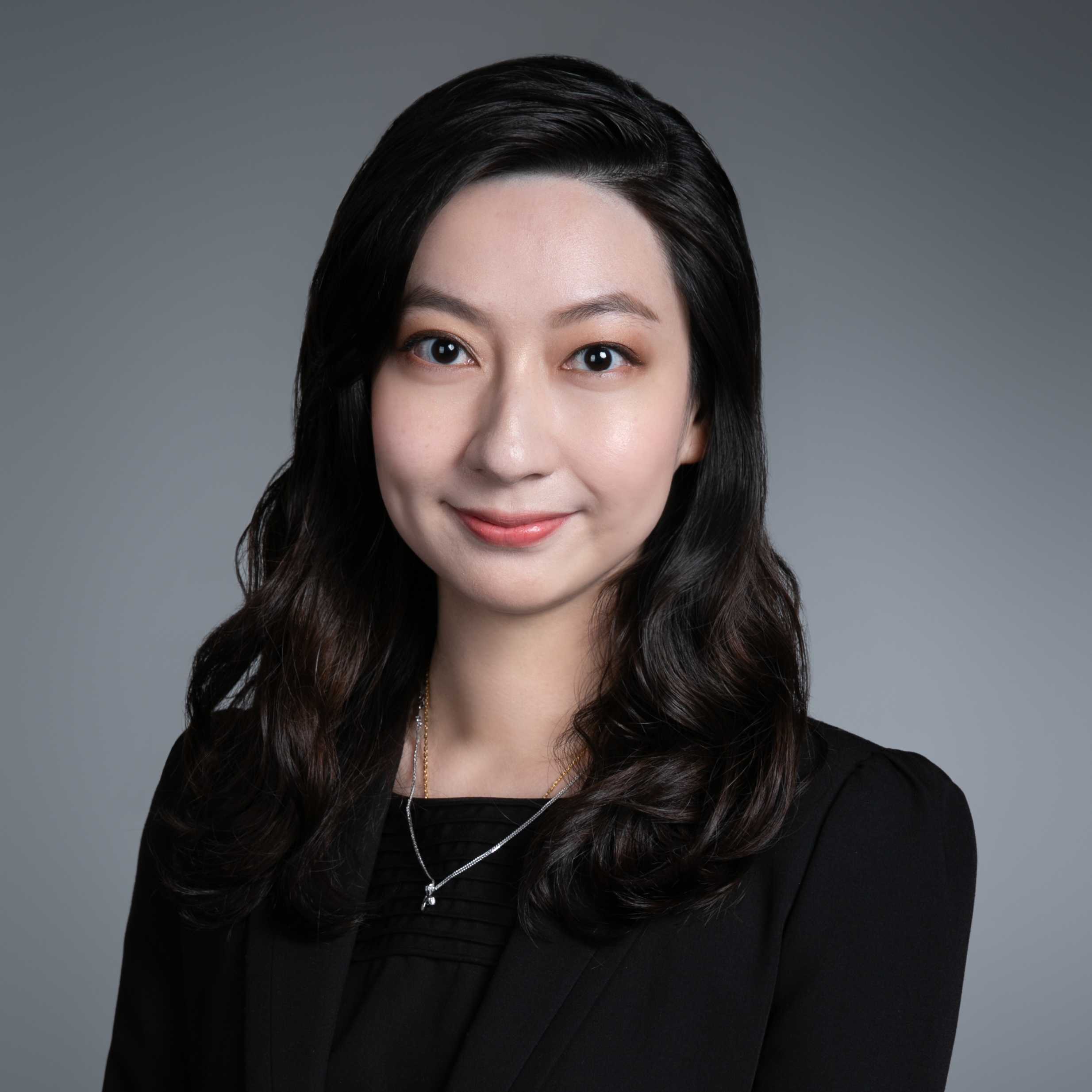 Call : 2016 (HK)
---
Set : Annex
---
Practice Areas
---
Administrative and Public Law
Chancery
Commercial Law
Company and Insolvency
Criminal Law
Defamation
Family Law
Land and Property Law
Probate and Administration
Regulatory and Disciplinary
Tort and Personal Injuries
---
Angela joined Chambers in 2017 after spending a month as The Honorable Madam Justice Chu, VP's marshal and serving pupillage with Mr. Chan Chi Hung SC, Mr. Bruce Tse SC and Miss Ann Lui.
Angela has a broad commercial chancery practice, representing corporations and individuals in complex disputes. Her core practice areas are company and commercial, probate, family trust, and defamation. Her expertise also extends across personal injuries and fatal claims, death inquests, property disputes, securities and finance, professional disciplinary actions, as well as injunctions.
Aside from litigation, Angela is a Fellow of the Chartered Institute of Arbitrators and she obtained the 2023 Diploma in International Commercial Arbitration from the CIArb. Angela has experience of acting for parties in commercial and aviation arbitrations. She is on Bar List (Arbitrators) of the Bar Association.
Angela is regularly instructed as sole counsel to advise and to appear in courts and tribunals. She is equally at home acting within counsel teams.
Angela is a current member of the Investment Committee of The Bar Council. She is also a member of the Panel of Advisor of the Office for Film, Newspaper and Article Administration, and a Member of the Social Workers Registration Board's Disciplinary Committee Panel.
---
PCLL, The University of Hong Kong (2015)
LLB, The University of Hong Kong (2014)
---
• Member, Disciplinary Committee Panel, Social Workers Registration Board (2023 – present)
• Member, Panel of Advisers (Film Censorship), Film Censorship Authority (2022 – present)
• Current Member of the Investment Committee of The Bar Council
---
Annotated Ordinances of Hong Kong: Emergency Regulations Ordinance (Cap. 241) (2020) – Sole Annotator of First Edition
Annotated Ordinances of Hong Kong: Hotel and Guesthouse Accommodation Ordinance (Cap. 349) (2020) – Co-Annotator of First Edition
Annotated Ordinances of Hong Kong: Occupiers Liability Ordinance (Cap. 314) (2020) – Co-Annotator
Annotated Ordinances of Hong Kong: the Legal Practitioners Ordinance (Cap. 159) (2021) – Sole Annotator.
Annotated Ordinances of Hong Kong: Annotated Ordinance of the Offences against the Person Ordinance (Cap. 212) – Co-Annotator
---
Commercial Law
Lam Yin Yee v Chen Xiuming and Ors, DCCJ 1412/2021
Represented a victim of telephone fraud which involved HK$27.7 million and six defendants. Succeeded in obtaining interim-interim proprietary injunctions and service out of jurisdiction against the respective defendants.
Siberian Mining Group Ltd v Daily Loyal Ltd [2020] HKCFI 138; HCMP 2169/2019
Acted for the Defendant in resisting an urgent injunction application in the context of a complex dispute involving convertible loan notes worth US$400 million. Application was rendered academic following a change in circumstances. Successfully argued for no order as to costs despite the reasonableness of the injunction application.
Wilfred Wai-fu Hsu v Michael Hak-man Yuen (HCA 1801/2019) [2023] HKCFI 1778
Criminal Appeal
香港特別行政區 訴  黃智行, HCMA 471/2021; [2022] HKCFI 1032
Defamation
Chang Wa Shan v Esther Chan Pui Kwan (2018) 21 HKCFAR 370, [2019] EMLR 10 (Court of Final Appeal); [2017] 5 HKLRD 57 (Court of Appeal)
Acted for the Defendant in successfully appealing against the findings of slander and malicious falsehood, which related to a statement communicated during the probate action over the will of Nina Wang.
Yip Wai Tak Vivian v Lee Kwa Wo Esmond (D1), Hong Kong Football Club (D2), Cheung Yuk Fung Vincent (D3) and Hong Kong Lawn Bowls Association (D4) [2023] 2 HKLRD 12
Death Inquests
CCDI 730/2019 Deceased: Xiao Ye-tao
CCDI 333/2016 Deceased: Hui Chi Kit, Samuel
Matrimonial Law
NLT v LYKJ [2020] HKCA 77; CAMP 159/2019
Appeared as sole advocate for the Respondent (Husband) in applying for leave to appeal against the granting of release from undertaking.
Securities and Finance
Re: Grand Cartel Securities Company Limited, HCMP 783/2021; [2022] HKCFI 743