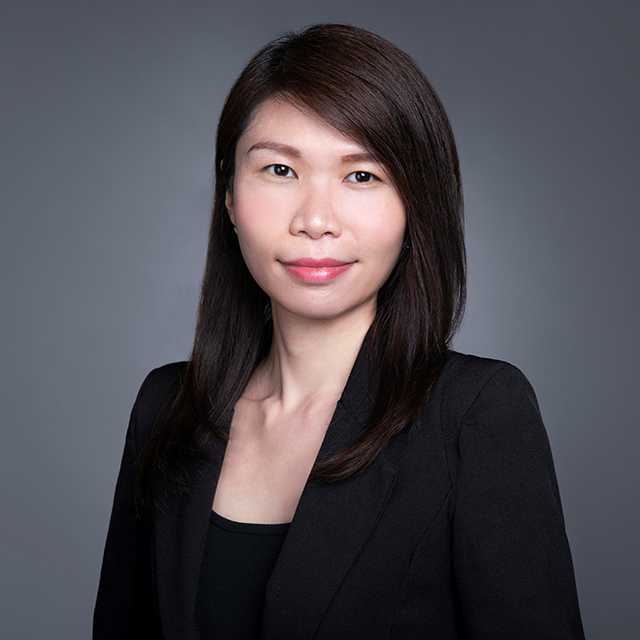 Call : 2011 (HK)
---
Set : Main
---
Practice Areas
---
Administrative and Public Law
Chancery
Commercial Law
Company and Insolvency
Competition Law
Criminal Law
Family Law
Land and Property Law
Probate and Administration
Regulatory and Disciplinary
Tort and Personal Injuries
---
Carol was called to the Bar in 2011 and she joined Chambers in 2013.
Carol attended the University of Cambridge for Master of Law (LLM in Commercial Law) after obtaining her J.D. from the Chinese University of Hong Kong. Carol was the student coach in the Jessup International Moot Competition 2010 for CUHK which team was awarded the World Champion in the related Hardy C. Dillard Best Memorial Competition. She has also been appointed to join the bench in judging the Jessup Hong Kong regional rounds in 2019.
Carol has a broad civil and commercial practice with a focus on land and property, equity and trust, human rights, immigration, probate and administration, and corporate and companies. She is also keen on handling public law cases including those related to judicial reviews. After reading competition law in her LLM, she is also developing her practice in the area.
In addition, Carol holds a bachelor degree from the Hong Kong University of Science and Technology with majors in information systems and management of organizations.  Prior to joining the Bar, Carol worked as a specialist, analyst and controller in the supply chain sector for various worldwide leading commercial firms. She has been frequently involved in strategic planning and has built a solid foundation in supervising complex commercial operations and reengineering core business processes. Her extensive experience in international trades has equipped her as a litigator with strong commercial sense.
---
LLM (Commercial Law), University of Cambridge (2012)
PCLL, Chinese University of Hong Kong (2010)
J.D., Chinese University of Hong Kong (2009)
BBA (ISMT & MGTO), Hong Kong University of Science and Technology (2002)
---
Subject Prize – Legal System (2006)
JD Prize/Scholarship (2006-2009)
Dean's List
---
Author, "執行國際仲裁裁決 – 「既判爭點禁反言」 (Issue Estoppel) 的應用與爭議 [第一, 第二及第三部份]" in Issues 758 – 760 of the "Shanghai Lawyer" (Aug – Sept 2017)
Contributor, [15] Agency, Halsbury's Laws of Hong Kong (2016 Reissue)
Annotator, The Annotated Ordinances of Hong Kong, Wills Ordinance (Cap 30) (2016 Reissue)
Annotator, The Annotated Ordinances of Hong Kong, Intestates' Estates Ordinance (Cap 73) (2016 Reissue)
Annotator, The Annotated Ordinances of Hong Kong, Dutiable Commodities Ordinance (Cap 109) (2016 Reissue)
Annotator, The Annotated Ordinances of Hong Kong, Rating Ordinance (Cap 116) (2016 Reissue)
Annotator, The Annotated Ordinances of Hong Kong, Consumer Council Ordinance (Cap 216) (2016 Reissue)
Annotator, The Annotated Ordinances of Hong Kong, Travel Agents Ordinance (Cap 218) (2016 Reissue)
Annotator, The Annotated Ordinances of Hong Kong, Clubs (Safety of Premises) Ordinance (Cap 376) (2016 Reissue)