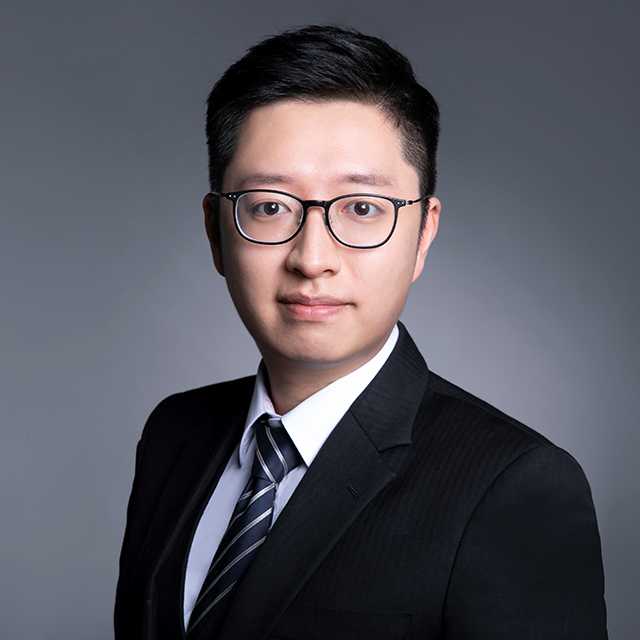 Call : 2018 (HK)
---
Set : Main
---
Practice Areas
---
Administrative and Public Law
Arbitration
Chancery
Commercial Law
Company and Insolvency
Competition Law
Criminal Law
Land and Property Law
Probate and Administration
Public International Law
Regulatory and Disciplinary
Tort and Personal Injuries
---
"Geoffrey is a junior of the highest calibre. His research skills are excellent and he prepares meticulously, always spotting and addressing effectively the critical issues in a case."
Legal 500 Asia-Pacific 2024, Administrative and Public Law — Rising Stars
"Geoffrey is a bright, insightful and hardworking junior with real depth and breadth of experience in public law matters."
Legal 500 Asia-Pacific 2023, Administrative and Public Law — Rising Stars
"A very dedicated junior with a sharp legal mind. He is dynamic, with great instincts and a very sound pragmatic strategy far beyond his year of call. He is meticulous, astute and always reliable."
Legal 500 Asia-Pacific 2022, Administrative and Public Law — Rising Stars
Geoffrey was called to the Bar in 2018. He served pupillage with Mr. Philip Dykes SC, Mr. Chan Chi Hung SC, Mr. Randy Shek, Mr. Keith Lam and Mr. Jeffrey Tam. He is a Bar Scholar and a Rhodes Scholar.
Geoffrey has a broad practice in general civil and commercial litigation, with a particular interest in constitutional and administrative law and cases with public law dimensions. He has acted in various civil and commercial matters ranging from shareholders' disputes to adverse possession cases, and has conducted civil trials (both as led junior and as sole advocate) in English and Chinese. He also has experience in advisory work in relation to regulatory investigations and compliance obligations, including in the contexts of securities, competition and anti-money laundering legislation. He accepts instructions in all areas of Chambers' practice.
Geoffrey is ranked as a "Rising Star" in Legal 500 Asia-Pacific 2022, Hong Kong Bar, Administrative and Public Law. He has experience in a wide range of public law matters, including high-profile constitutional litigation, equality and civil liberties, and commercial judicial reviews (involving, for example, regulatory powers to freeze assets).
Geoffrey graduated from the University of Oxford with a Bachelor of Civil Law and a Master of Philosophy in Law, both with Distinction. His MPhil thesis was on the subject of discrimination laws. Prior to that, he studied at the University of Hong Kong, where he obtained First Class Honours for his Bachelor of Business Administration (Law) and Bachelor of Laws. He was a recipient of various awards for his academic performance, including the Maxwell Law Prize and the Hong Kong Trustees Association Prize in Equity and Trusts.
Geoffrey speaks English, Cantonese and Mandarin, and can read and draft in English and Chinese.
---
MPhil in Law (Distinction), University of Oxford
BCL (Distinction), University of Oxford
LLB (First Class Honours), University of Hong Kong
BBA (Law) (First Class Honours), University of Hong Kong
---
Bar Scholarship (2017)
Rhodes Scholarship (2015)
Maxwell Law Prize (2015)
Hong Kong Trustees Association Prize in Equity and Trusts (2013)
M.W. Lo Memorial Scholarships (2012, 2013)
HKU Foundation Scholarships for Outstanding Academic Achievement (2009, 2010, 2011)
---
Part-time Lecturer, Department of Law, University of Hong Kong (2019-2022)
Member, Council of the Hong Kong Bar Association (HKBA) (2021-present)
Chairman, Standing Committee on Young Barristers, HKBA (2021-2023)
Chairman, Standing Committee on Mental Health and Well-being, HKBA (2022-present)
Vice Chairman, Standing Committee on Equality and Diversity, HKBA (2022-present)
Member, Constitutional Affairs and Human Rights Committee, HKBA (2021-present)
Member, Standing Committee on Continuing Education, HKBA (2021)
---
Annotated Ordinances of Hong Kong: Public Order Ordinance (Cap. 245) (LexisNexis Butterworths, 2019) (co-author)
Butterworths Hong Kong Public Order Law Handbook (LexisNexis Butterworths, 2020) (co-author)
Halsbury's Laws of Hong Kong, Vol. 34(1) – Judicial Review and Juries (LexisNexis Butterworths, 2022) (contributor)
---
Civil and commercial practice:
China Shanshui Cement Group Limited & Ors v Zhang Caikui & Ors (HCA 2880/2015; judgment pending) – with Mr. Simon Wong – acted for one of the defendants in the trial of a claim for unlawful means conspiracy and breach of fiduciary duties
華都大廈(高士威道)業主立案法團 v 譚建華所經營裕華皮鞋 [2021] HKDC 1475 – as sole advocate – acted for the Plaintiff in the trial to seek an injunction against an occupier of common parts of a building and to defend against a counterclaim in adverse possession
Cheung Wing Wah v On Yip Property Development Co Ltd [2021] HKCFI 156 – with Mr. Randy Shek – acted for the squatter in the trial of an adverse possession claim
Wong To Yick Wood Lock Ointment Ltd v The Incorporated Owners of Nos 1004-1012 Canton Road [2021] HKLdT 43 – as sole advocate – acted for the Defendant in the trial of a claim for failure to maintain common parts in the building
Chan Shu Chun v Dr Kung Yan Sum [2020] 1 HKLRD 1162 – as sole advocate – acted for the 1st defendant in opposing the Plaintiffs' appeal to Judge in Chambers over a specific discovery application concerning the relevance of the Personal Data Privacy Ordinance to the scope of discoverable documents
Regulatory and compliance:

Tam Sze Leung & Ors v Secretary for Justice and Securities and Futures Commission [2022] HKCFI 2330 – led by Mr. Jin Pao SC and with Mr. Timothy Parker – acted for the applicants in judicial review proceedings against the SFC's power to issue restriction notices under s.204, 205 and 207(e) of the Securities and Futures Ordinance (Cap. 571)
Tam Sze Leung & Ors v Commissioner of Police [2021] HKCFI 3118 – led by Mr. Abraham Chan SC and with Mr. Timothy Parker – acted for the applicants in judicial review proceedings against the Police's use of "no consent" letters to informally freeze bank accounts
Advised various parties in regulatory investigations and compliance obligations under (amongst others) the Securities and Futures Ordinance (Cap. 571), the Competition Ordinance (Cap. 619), anti-money laundering and counter-terrorist financing (AML/CFT) legislation, as well as HKEx Listing Rules
Public law:
Hong Kong Journalists Association v Commissioner of Police & Anor [2020] 5 HKLRD 653; [2021] 1 HKLRD 427 – led by Mr. Philip Dykes SC and Mr. Robert Pang SC and with Mr. Timothy Parker and Mr. Albert NB Wong – acted for the applicant in judicial review proceedings concerning the Police's duty to facilitate and not to hinder lawful journalistic activities, the Police's duty to show unique identification at public order events, and the Government's duty to have in place an independent and effective police complaints mechanism under Article 3 of the Bill of Rights
AH v Director of Immigration (2020) 23 HKCFAR 248 – led by Mr. Philip Dykes SC – acted for the appellant in an appeal concerning whether out-of-time judicial review applicants need leave to appeal from the CFI under the High Court Ordinance
Infinger, Nick v Hong Kong Housing Authority [2020] 1 HKLRD 1188 – with Mr. Timothy Parker – acted for the applicant in judicial review proceedings concerning discrimination against same-sex couples in public rental housing policies
Kwok Wing Hang & Ors v Chief Executive in Council & Anor [2019] 5 HKLRD 173; [2020] 1 HKLRD 1; [2020] 1 HKLRD 80; [2020] 2 HKLRD 771; (2020) 23 HKCFAR 518 – led by Ms Gladys Li SC and Mr. Johannes Chan SC and with Mr. Earl Deng, Mr. Jeffrey Tam and Ms. Allison Wong – acted for the applicants in judicial review proceedings concerning the constitutionality of the Emergency Regulations Ordinance and the Prohibition on Face Covering Regulation
Wong Sheun Ling v Administrative Appeals Board [2020] 3 HKC 235 (CFI); [2022] 4 HKC 395 (CA) – led by Mr. Philip Dykes SC (at the CFI); with Mr. Timothy Parker (at the CA) – acted for the applicant in judicial review proceedings concerning a mahjong/tinkau licence under the Gambling Ordinance
MK v Government of the HKSAR (Leave to Intervene) [2019] 2 HKLRD 978 – with Mr. Timothy Parker – acted for the intended intervener in an application to intervene in judicial review proceedings concerning same-sex marriage
Kwok Cheuk Kin v Secretary for Justice [2019] 1 HKLRD 292; [2021] HKCA 871 – led by Mr. Philip Dykes SC and with Mr. Ernest Ng and Mr. Anson Wong Yu Yat (in the CFI); with Mr. Ernest Ng (in the CA) – acted for the applicant in judicial review proceedings concerning the Co-location Arrangement in the West Kowloon Express Railway Station
Ollango Joyce Anne Chieng v Torture Claims Appeal Board [2021] HKCFI 324 – as sole advocate – acted for the applicant in judicial review proceedings against a decision by the Torture Claims Appeal Board
G v Torture Claims Appeal Board [2019] HKCFI 1252 – as sole advocate – acted for the applicant in judicial review proceedings against a decision by the Torture Claims Appeal Board
Re Rahman MD Motaleb [2018] HKCA 386 – with Mr. Randy Shek – acted for the applicant in an appeal against the refusal of leave to apply for judicial review against a decision of the Torture Claims Appeal Board
Criminal law:
HKSAR v Lai Chee Ying & Ors [2021] HKDC 398 – led by Mr. Lawrence Lok SC and with Ms. Po Wing Kay and Mr. Simon Kwok – acted for the 6th and 8th defendants on charges of organizing and taking part in an unauthorized assembly under the Public Order Ordinance
HKSAR v Choy Yuk Ling

[2021] HKMagC 5; [2022] HKCFI 3343 – led by Mr. Derek Chan SC and with Mr. Tien Kei Rui – acted for the defendant on a charge relating to a journalist's search of the vehicle register under the Road Traffic Ordinance

HKSAR v Chu Tsun Wai (2019) 22 HKCFAR 30 – with Mr. Randy Shek – acted for the appellant in an appeal against conviction concerning whether a DDoS attack constitutes a "misuse of computer" under section 60 of the Crimes Ordinance
HKSAR v Lau Hong 

[2019] HKCFI 1613; [2019] HKCFI 2117 – led by Mr. Martin Lee SC – acted for the appellant in an appeal against conviction on grounds

inter alia

of the magistrate "entering into the arena"

HKSAR v Yip Po Lam [2018] HKCFI 2243; [2019] HKCFA 13 – led by Mr. Martin Lee SC and with Ms. Linda Wong – acted for the applicants for leave to appeal against conviction and sentence under s.11 of Cap. 382A involving issues of freedom of expression
Others:
Re Clare Montgomery QC [2019] HKCFI 727 – led by Mr. Edwin Choy SC – appeared on behalf of the Hong Kong Bar Association in an application for the ad-hoc admission of overseas counsel for a criminal appeal