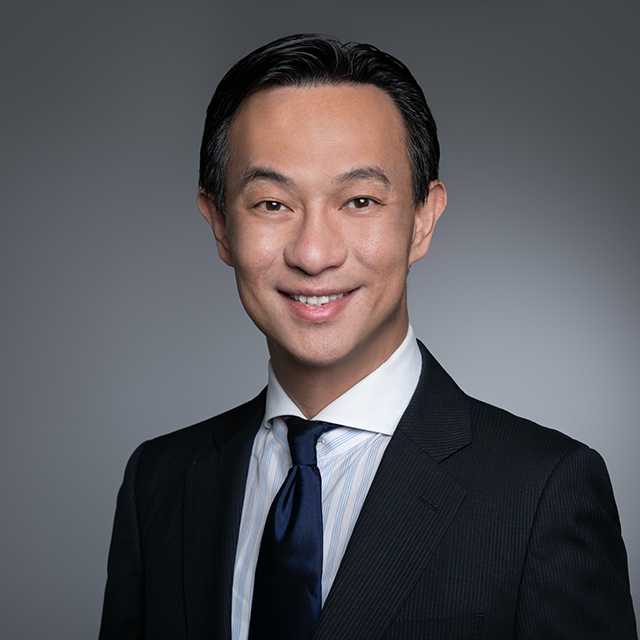 Call : 1995 (HK) Silk : 2015 (HK)
---
Set : Main
---
Practice Areas
---
Administrative and Public Law
Arbitration
Commercial Law
Company and Insolvency
Competition Law
Criminal Law
Employment
Land and Property Law
Regulatory and Disciplinary
---
"Hectar always delivers high-quality advice in a short amount of time. He conducts clear and concise advocacy, thinks quickly on his feet, and can always answer questions from the bench impressively."
Legal 500 Asia-Pacific 2024: Administrative and Public Law — Leading Silks
"Hectar is very senior and offers very professional delivery and impeccable performance as a court advocate."
"He's a judicial review human rights specialist, and obviously a judicial review specialist in general."
Chambers and Partners Greater China Region 2023, Administrative and Public Law: Spotlight Table — Silks
"A market leader in the area of public law."
Legal 500 Asia-Pacific 2023: Administrative and Public Law — Leading Silks
"A very knowledgeable and hard-working barrister. He can always deal with difficult issues raised by the judge in court."
Legal 500 Asia-Pacific 2022: Administrative and Public Law — Leading Silks
Hectar was called to the Bar in 1995 and appointed Senior Counsel in 2015.
Hectar's practice spans many areas including constitutional and administrative law, human rights law, immigration law, criminal law, land law, company law and commercial law. He appears regularly on behalf of applicants in major judicial review proceedings.
Hectar has acted for the Catholic Diocese of Hong Kong, legislative councillors, district councillors, demonstrators, police officers, prisoners, refugees and asylum seekers, tenants of public housing estates, homosexuals, transsexuals, the disabled and the underprivileged, etc.
Hectar has served on the Bar Council of the Hong Kong Bar Association as well as a number of its subcommittees. He was the Chairman of the Standing Committee on Civic Education and the Vice Chairman of the Committee on Constitutional Affairs & Human Rights from 2016 to 2018. He also regularly teaches constitutional law, administrative law and human rights law at law schools in Hong Kong. He is an Adjunct Professor of Law at the City University of Hong Kong and an Adjunct Professor of Law at The University of Hong Kong.
Hectar was educated at the City University of Hong Kong and was the 7th President of its Students' Union. In 1996, Hectar went on to complete an LL.M at King's College London on the British Chevening Postgraduate Scholarship. He also developed an interest in Chinese law and obtained an LL.B from Peking University in 1998. In 2015, he received the 5th Distinguished Alumni Award from the City University of Hong Kong.
---
LL.M., King's College London
LL.B., City University of Hong Kong
LL.B., Peking University
---
Chairman, Standing Committee on Civic Education, Hong Kong Bar Association (2016 – 2018)
Vice Chairman, Committee on Constitutional Affairs & Human Rights, Hong Kong Bar Association (2016 – 2018)
Adjunct Professor of Law, The University of Hong Kong (2015 – present)
Member, Standing Committee on CAT Training Course, Hong Kong Bar Association (2014 – 2018)
Adjunct Professor of Law, City University of Hong Kong (2013 – present)
Member, Standing Committee on International Practice, Hong Kong Bar Association (2012 – present)
President, British Chevening Scholars (Hong Kong) Association (2006 – 2008)
Member, Standing Committee on Overseas Admissions, Hong Kong Bar Association (2005 – present)
Member, Standing Committee on Greater China Affairs, Hong Kong Bar Association (2004 – present)
Honorary Associate Professor of the Faculty of Law, The University of Hong Kong (2002 – 2014)
Member, Hong Kong Bar Association Management Committee of the Bar's Free Legal Service Scheme (2000 – present)
Member, Bar Council, Hong Kong Bar Association (2000 – 2004; 2011 – 2014)
Part-time Lecturer of the School of Law, City University of Hong Kong (1998 – 2003)
---
'Applications for Judicial Review' in Bullen & Leake & Jacob's Precedents of Pleadings Hong Kong (Sweet & Maxwell, 2nd edn, Hong Kong 2018)
'Competition Law' in Bullen & Leake & Jacob's Precedents of Pleadings Hong Kong (Sweet & Maxwell, 2nd edn, Hong Kong 2018)
'Judicial Review' in Discrimination Law and Practice in Hong Kong (Sweet & Maxwell, Hong Kong 2011)
'Victimisation' in Discrimination Law and Practice in Hong Kong (Sweet & Maxwell, Hong Kong 2011)
---
Constitutional and Human Rights Law
Leung Kwok Hung v President of the Legislative Council for and on behalf of the Legislative Council (HCAL 1120/2017)
Acted for a former Legislative Council member in a constitutional challenge against the resolution passed by the Legislative Council amending the Rules of Procedure to the effect of decreasing the quorum of a committee of the whole Council to 20 members and argued that it is inconsistent with Article 75 of the Basic Law
TF v Secretary for Justice; SHAM Tsz Kit v Secretary for Justice (HCAL 2648/2018; HCAL 2682/2018)
Acted for two homosexuals in two respective constitutional challenges against the Marriage Ordinance and the Matrimonial Causes Ordinance and argued that the laws of Hong Kong, insofar as they do not allow same-sex couples to marry, fail to provide any alternative means of legal recognition of same-sex partnerships and do not recognise foreign same-sex marriage in Hong Kong, are unconstitutional
Leung Kwok Hung v Secretary for Transport and Housing [2019] 1 HKLRD 292 (CFI)
Acted for a former Legislative Council member in a constitutional challenge against the Guangzhou-Shenzhen Hong Kong Express Rail Link (Co-location) Ordinance, also known as the Co-location Arrangement
Q v Commissioner of Registration; R v Commissioner Registration; TSE, Henry Edward v Commissioner of Registration [2019] 1 HKLRD 1244 (CFI)
Acted for three local Hong Kong female-to-male transsexuals in three respective constitutional challenges against the policy adopted by the Commissioner for Registration that requires full sex re-assignment surgery before allowing their applications to amend the sex entry on their respective Hong Kong permanent identity card from "female" to "male"
Leung Kwok Hung also known as "Long Hair" v Commissioner of Correctional Services [2017] 1 HKLRD 1041 (CFI); [2018] 2 HKLRD 933 (CA)
Acted for former Legislative Council member "Long Hair" (whose hair was cut short during imprisonment) in his application for judicial review challenging the hair-cutting requirement for male prisoners on the ground of sex discrimination
Sham Wing Kan v Commissioner of Police [2017] 5 HKLRD 589 (CFI)
Acted for an arrested person who participated in the 1 July 2014 procession in challenging the power of the Police to search the digital content of mobile phones or similar digital devices seized on arrest on the basis of right to privacy and freedom of private communication
Chief Executive of HKSAR v President of Legislative Council [2017] 4 HKLRD 115 (CFI)
Acted for Legislative Council member-elect Lau Siu Lai in defending disqualification proceedings commenced against her by the Chief Executive of HKSAR and the Secretary for Justice on the ground that she declined or neglected to take the Legislative Council Oath
Chief Executive of HKSAR v President of the Legislative Council [2016] 6 HKC 541 (CFI); [2017] 1 HKLRD 460 (CA); (2017) 20 HKCFAR 390 (CFA)
Acted for Legislative Council member-elect Sixtus Leung Chung Hang in defending disqualification proceedings commenced against him by the Chief Executive of HKSAR and the Secretary for Justice on the ground that he declined or neglected to take the Legislative Council Oath
So Ching Yat v City University of Hong Kong [2016] 3 HKLRD 661 (CFI)
Acted for the City University of Hong Kong in defending a judicial review application that was made out of time and that involved private law issues
Saeed v Secretary for Justice [2015] 1 HKLRD 1030 (DC)
Acted for a torture claimant who was unlawfully detained by the Immigration Department and claimed damages for unlawful detention, unlawful handcuffing and unlawful strip searches
"T" v Commissioner of Police (2014) 17 HKCFAR 593 (CFA)
Acted for a participant in the 7th International Day Against Homophobia Demonstration who sought a declaration that the use of a pedestrian precinct for the purpose of presenting or carrying on artistic and dancing expression did not require the grant of a licence for places of public entertainment under the Places of Public Entertainment Ordinance
Ghulam Rbani v Secretary for Justice (2014) 17 HKCFAR 138 (CFA)
Acted for a torture claimant who had been subjected to immigration detention in claiming damages for unlawful detention on the basis of the fundamental right to personal freedom and the Hardial Singh principles
W v Registrar of Marriages (2013) 16 HKCFAR 112 (CFA)
Acted for a post-operative male-to-female transsexual in a constitutional challenge to the decision of the Registrar of Marriages that she did not qualify as "a woman" under the Marriage Ordinance and the Matrimonial Causes Ordinance, so that there was no power to celebrate a marriage between her and her male partner
Ubamaka Edward Wilson v Security for Security [2009] 3 HKC 461 (CFI); [2011] 1 HKLRD 359 (CA); (2012) 15 HKCFAR 743 (CFA)
Acted for a Nigerian national who sought to challenge the validity of the deportation order made against him on the ground that, among others, it would amount to sending him to face cruel, inhuman or degrading treatment or punishment (CIDTP) prohibited by Article 3 of the Hong Kong Bill of Rights
Cho Man Kit v Broadcasting Authority (HCAL 69/2007, 8 May 2008)
Acted for a homosexual who sought to quash the Broadcasting Authority's determination that the broadcast of a television programme called "Gay Lovers" violated its code of practice
Leung TC William Roy v Secretary for Justice [2005] 3 HKLRD 657 (CFI); [2006] 4 HKLRD 211 (CA)
Acted for a 20-year-old homosexual in a constitutional challenge to the lawfulness of certain sections in the Crimes Ordinance that created the offence of gross indecency between men otherwise than in private
Koo Sze Yiu v Chief Executive of the HKSAR (HCAL 107/2005, 9 February 2006; CACV 73/2006, 10 May 2006 & CACV 87/2006, 19 May 2006); (2006) 9 HKCFAR 441
Acted for two political activists in a challenge to the constitutionality of certain covert surveillance practices of law enforcement agencies in Hong Kong
Tse Wai Chun Paul v Solicitors Disciplinary Tribunal [2002] 3 HKLRD 712 (CA)
Acted for Mr Tse Wai Chun Paul in judicial review proceedings taken against the Solicitors Disciplinary Tribunal, challenging its decision to refuse Tse's requests to have the disciplinary proceedings held in public
Criminal Law-Related Judicial Review
Philip KH Wong, Kennedy YH Wong & Co v Commissioner of Independent Commission against Corruption [2008] 3 HKLRD 565 (CA)
Acted for a firm of solicitors, contesting the validity of the ICAC's search warrants and its decisions to seize and detain documents
Chiang Lily v Secretary for Justice [2009] 6 HKC 234 (CA)
Acted for the applicant who was charged with several indictable offences in the Court of Appeal, arguing that the Secretary for Justice's decision not to put her case before the jury was unlawful
Mo Yuk Ping v Secretary for Justice (CACV 270/2005, 6 September 2005)
Acted for the applicant charged with conspiracy to defraud, etc in the Court of Appeal, applying for a stay of proceedings on the ground that a fair trial was impossible owing to the destruction of the tapes used in telephone interceptions
Employment-Related Judicial Review
Tan Shih Ying v City University of Hong Kong [2013] 1 HKLRD 675 (CFI)
Acted for the City University of Hong Kong in opposing an application for judicial review against the University's decision not to re-appoint its Senior Coordinator (Communications)
Employment and Discrimination Law
Cheuk Kit Man v FWD Life Insurance Co (Bermuda) Ltd and Others (HCA 1713/2017)
Acting for an insurance agent in her claim against former agency, alleging that the termination of her agency agreement was discriminatory on grounds of family status and marital status contrary to the Sex Discrimination Ordinance and/or Family Status Discrimination Ordinance
Helen Tsang v Cathay Pacific Airways Ltd [2002] 2 HKLRD 677 (CA)
Acted for a flight attendant in her claim against Cathay Pacific Airways, alleging that the termination of her employment was pursuant to a discriminatory policy and was unlawful under the Sex Discrimination Ordinance
Competition Law
Competition Commission v Kam Kwong Engineering Company Limited & Ors (CTEA 1/2018) (CT)
Acted for a contractor appointed to perform decoration work for tenants of a public housing estate in Hong Kong's third competition law enforcement case in relation to the alleged contravention of the First Conduct Rule of the Competition Ordinance
Competition Commission v W. Hing Construction Company Limited & Ors (CTEA 2/2017) (CT)
Acted for a contractor appointed to perform decoration work for tenants of a public housing estate in Hong Kong's second competition law enforcement case in relation to the alleged contravention of the First Conduct Rule of the Competition Ordinance
Criminal Law
HKSAR v Wong Wing Fung (ESCC 318/2019)
Acted for a university student who participated in a parade advocating for LGBT rights and was charged with the offence of indecently exposing his private part in public place without lawful authority or excuse
HKSAR v Tai Yiu Ting & Others [2019] HKDC 450
Acted for student leader Cheung Sau Yin in the Occupy Central Movement who was charged with committing public nuisance, incitement to commit public nuisance and inciting others to incite more people to create public nuisance
Secretary for Justice v Leung Hiu Yeung & Others (2018) 21 HKCFAR 21 (CFA)
Acted for protestors convicted of unlawful assembly in appeals against the sentences imposed by the Court of Appeal upon review of the magistrate's original sentences
HKSAR v Cheung Wai Kwong (2017) 20 HKCFAR 524 (CFA)
Acted for the defendant charged with the offence of using an unlicensed vehicle contrary to the Road Traffic Ordinance, in which the Court of Final Appeal held that the two verbs "drive" and "use" have different meanings in section 52(1) of the Road Traffic Ordinance, and on the facts the Defendant was not "using" the vehicle
HKSAR v Fong Kwok Shan Christine (2017) 20 HKCFAR 425 (CFA)
Acted for District Councillor Christine Fong in a criminal appeal in which the Court of Final Appeal authoritatively decided the issue of whether the government has the power to exclude the right to freedom of expression on government-owned properties
HKSAR v Ho Ling-yu (TWCC 745/2016)
Acted for an 18-year-old defendant charged with conspiracy to commit murder in obtaining bail
HKSAR v Leung Kwok Hung (DCCC 546/2016, 31 July 2017) (DC)
Acted for the former Legislative Council member who was charged with one count of misconduct in public office in which the Court held that a Legislative Council member is not obliged to declare his receipt of donations or financial sponsorships on behalf of his political party to the Legislative Council
Securities and Futures Commission/Insider Dealing Tribunal
Securities and Futures Commission v Zou Yi Shang (HCMA 859/2005, 14 March 2007)
Acted for a company director convicted of an offence of dealing in securities intending to create a false or misleading appearance of active trading in an appeal against conviction and sentence
Lau Luen Hung Thomas v The Insider Dealing Tribunal (HCAL 122/2005 & HCAL 116/2005, 4 January 2006)
Acted for three applicants in judicial review proceedings challenging the constitution of the respective Insider Dealing Tribunals and the procedures they adopted on the ground that the respective tribunals did not constitute independent and impartial tribunals established by law
Chinney Alliance Group Limited (24 December 2004)
Acted for an implicated party before the Insider Dealing Tribunal and defended her against allegations of insider dealing
Social Security and Housing
Kong Yunming v Director of Social Welfare (2013) 16 HKCFAR 950 (CFA)
Acted for a non-permanent resident of Hong Kong in her challenge to the constitutionality of the seven-year residence requirement for receiving assistance under the Comprehensive Social Security Assistance Scheme
Yao Man Fai George v The Director of Social Welfare (HCAL 69/2009, 21 June 2010; CACV 153/2010, 17 February 2012)
Acted for a Hong Kong permanent resident in his challenge to the constitutionality of the one-year continuous residence requirement under the Comprehensive Social Security Assistance Scheme
Wong Kin Hang v Hong Kong Housing Authority (HCAL 148/2008, 16 July 2009)
Acted for a public housing tenant in his challenge to the Hong Kong Housing Authority's decision to serve him a notice to quit for breach of the tenancy agreement, arguing on the ground of failure to give reasons
Lo Siu Lan v Hong Kong Housing Authority (2005) 8 HKCFAR 363
Acted for an elderly lady, who is a public housing tenant, in a challenge to the legality of the Hong Kong Housing Authority's decision to divest itself of its retail and carpark facilities to a unit trust, widely known as Link REIT
Death Inquests and Inquiries
Coroner's Inquest into the death of Tse Ting-chunn Masa and Others (14 February – 23 March 2011)
Acted for the family members of the deceased victims in the Manila hostage incident at the coroner's inquest
Coroner's Inquest into the fatal shooting of Dil Bahadur Limbu by a police constable (2009 – 2010)
Acted for the wife of a Nepali killed by a police constable at the coroner's inquest
Commission of Inquiry on Allegations relating to the Hong Kong Institute of Education (2007)
Acted for both HKIE president Paul Morris and vice president Bernard Luk Hung Kay in a commission of inquiry, which was appointed by the Chief Executive in Council to ascertain whether there had been any improper interference with the HKIE's academic freedom or institutional autonomy
Election-Related Matters
Lam Kin Man v Leung Wai Kuen Edward (HCAL 1/2012, 22 March 2013; FAMV 11/2013, 11 July 2013)
Acted for Lam Kin Man in his election petition to challenge the election result of the King's Park Constituency of the Yau Tsim Mong District at the District Council election 2011
Wong Hin Wai v Secretary for Justice [2012] 4 HKLRD 70 (CFI)
Acted for Mr Wong Hin Wai, who had been sentenced to 14 days' imprisonment and granted bail pending appeal, in a challenge to the constitutionality of the provisions under the Legislative Council Ordinance which disqualified him from being nominated as a candidate at the 2012 Legislative Council Election unless he served his sentence despite his appeal (which ultimately quashed his conviction)
Chan Kin Sum v Secretary for Justice [2009] 2 HKLRD 166 (CFI)
Acted for two prisoners in a challenge to the constitutionality of certain provisions in the Legislative Council Ordinance, which gave rise to an automatic and blanket disenfranchisement of prisoners debarring them from exercising their right to vote
Mok Charles Peter v Tam Wai Ho (2010) 13 HKCFAR 762
Acted for Mr Charles Mok who presented an election petition relating to the Information Technology Functional Constituency seat in the 2008 Legislative Council Election
Chiang Lai Wan v Tang Siu Tong (HCMP 2575/1998, 4 September 1998)
Acted for Ms Chiang Lai Wan who brought an election petition relating to the Regional Council Functional Constituency seat in the 1998 Legislative Council Election
Immigration Law
Hudson Timothy George Loh v Director of Immigration [2017] 1 HKLRD 1234 (CFI)
Acted for a child born in Canada whose parents are Hong Kong permanent residents of Chinese descent in a judicial review challenging the decisions of the Director of Immigration and the HKSAR Passports Appeal Board refusing to issue a HKSAR passport to the child
AM v Director of Immigration [2014] 1 HKC 416 (CFI)
Acted for a Pakistani torture claimant in a judicial review seeking to quash the determination of the Director of Immigration refusing his torture claim under Article 3 of the Convention against Torture and Other Cruel, Inhuman or Degrading Treatment or Punishment, and the decision of the Adjudicator dismissing his petition under Article 48(13) of the Basic Law
Asif Ali v Director of Immigration & Anor [2010] 3 HKLRD 594 (CFI); [2011] 5 HKC 8 (CA); (2013) 16 HKCFAR 91 (CFA)
Acted for a Pakistani national in a challenge to the decision of the Director of Immigration to exclude a period of remand in custody pending a trial that results in a conviction from categorisation as a period of ordinary residence
Iqbal Shahid v Secretary for Justice [2009] 5 HKC 393 (CFI); [2010] 4 HKLRD 12 (CA)
Acted for 39 Pakistani who had sought asylum and/or made claims under the Torture Convention and who had been arrested and prosecuted for unlawfully landing and remaining in Hong Kong, notwithstanding the contrary in the Prosecution Policy formulated by the Secretary for Justice
A v Director of Immigration [2009] 3 HKLRD 44 (CFI)
Acted for four torture claimants in claims against the Director of Immigration for non-pecuniary damages on the basis of loss of liberty as well as damage to reputation, humiliation, shock, injury to feelings and so on
Secretary for Security v Sakthevel Prabakar (2004) 7 HKCFAR 187
Acted for a Sri Lankan torture claimant in judicial review proceedings, challenging the Secretary for Security's practice of torture claims determination, which was then wholly reliant on the UNHCR's determination of refugee status and could not satisfy the required high standards of fairness
Harjit Kaur v Director of Immigration (HCAL 47/1999, 14 April 2000); (CACV 232/2000, 28 February 2001)
Acted for two Indian sisters in judicial review proceedings challenging the Director's decision reached in reference to a policy permitting persons under 21 to remain as dependants of a parent already resident in Hong Kong only if that parent was able to support them financially and provide suitable accommodation
Tse Patrick Yiu Hon v Hong Kong Special Administrative Region Passports Appeal Board (HCAL 1240/2000, 17 January 2001); (CACV 351/2001, 28 January 2002)
Acted for a German-born minor in judicial review proceedings challenging the Director of Immigration's decision to cancel the minor's HKSAR passport, on the ground that the minor remained a Chinese national despite having been naturalised as a German national
Thang Thieu Quyen v Director of Immigration (1997 – 1998) 1 HKCFAR 167
Acted for Vietnamese Boat People who were detained on arrival to Hong Kong in habeas corpus proceedings
Contract Law
Ko Nga Chun v Companhia De Desenvol Vimento Wui San Limitada [2018] HKCFI 1134
Acted for the defendants in defending an action on dishonoured cheques in the total sum of $85 million alleged to be repayable under an agreement, arguing that there was a total failure of consideration
Bloomingdale Asia Ltd & Anor v Lau Tak Francis (HCA 1542/2010, 16 October 2015)
Acted for a registered surveyor in defending a claim seeking to recover money allegedly advanced to him in connection with a project of purchase and assembly of landed properties for sub-sale at a profit to developer with a view to redevelop the site
Cheung Ping Kwong v Chan Kin Sun (HCA 2485/2009, 3 December 2012)
Acted for an operator of a stockbrokerage firm in defending a claim for repayment of $15 million deposit paid under a loan agreement
Siegfried Adalbert Unruh v Hans-Joerg Seeberger (2007) 10 HKCFAR 31
Acted for Egana, a company listed on the Hong Kong Stock Exchange, and argued before the Court of Final Appeal that, among others, no special bonus was payable to Mr Unruh because no estoppel by convention could arise, by reason of the public policy against champertous agreements
Unlimited Production Ltd v Filmko Pictures Ltd [2008] 1 HKC 247 (CA)
Acted for a film director Mr Yee Tung Sing Derek and his company, claiming for the balance of remuneration and defending the counterclaim brought against them for repudiatory breach of contract
Cheung Bing Sum Juana v Leo Lee [1997] 1 HKLRD 138
Acted for a vendor before the Privy Council, resisting the purchaser's claim for specific performance
Company Law
Waddington Ltd v Chan Chun Hoo Thomas & Ors (HCA 3291/2003, 18 December 2013)
Acted for Mr Thomas Chan, Chairman and Director of a publicly listed company, in a multiple derivative action involving issues of alleged breach of fiduciary duties and availability of multiple derivative actions under BVI laws
Re PCCW Ltd (HCMP 2382/2008, 6 April 2009); (CACV 85/2009, 11 May 2009)
Acted for the independent shareholders who voted against the scheme of arrangement which facilitated the privatisation of PCCW Limited
Waddington Ltd v Chan Chun Hoo Thomas (2008) 11 HKCFAR 370
Acted for a majority shareholder of a holding company in a derivative action in which the Court of Final Appeal held that multiple derivative actions are maintainable at common law
Cheung Sai Lun v Lau Tai Chin Francis (HCCW 677/2004, 18 May 2007); (HCMP 1344/2007, 18 February 2008)
Acted for a company's shareholder in a winding up petition pursued on the grounds that there had been loss of substratum, breakdown of confidence and unfairly prejudicial conduct
Land Law
Hilder Company Limited v Persons Unknown & Anor (HCMP 1868/2000, 13 April 2017)
Acted for a defendant in a claim for adverse possession in respect of a disputed area of land in the New Territories
Chow Tin Sang v Citihero International Ltd (HCA 2315/2009, 4 May 2012)
Acted for one of the registered owners of a land situated near the town centre of Sai Kung, New Territories in defending a claim for adverse possession brought by the manager of a Tso ("祖")
Yip Alice v Wong Shun [2002] 3 HKLRD 166 (CA)
Acted for the plaintiffs, who had prior actual possession of an unleased land, in their claims against the defendant licensee for breach of contract and trespass upon the land