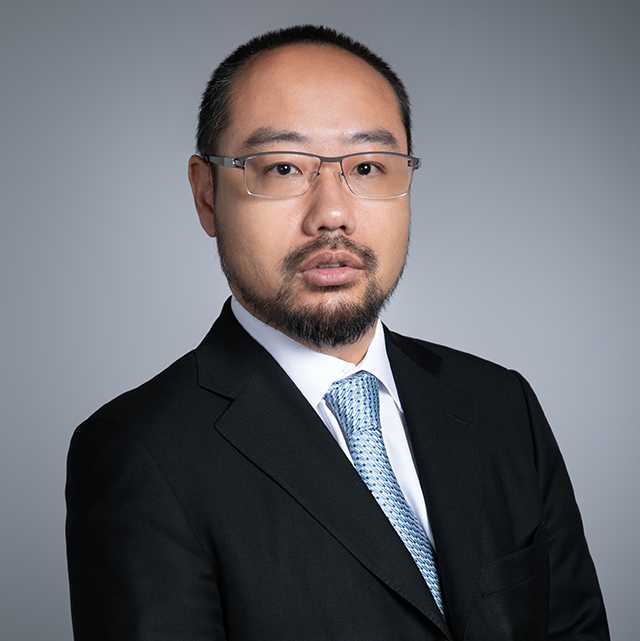 Call : 2000 (HK)
---
Set : Main
---
Practice Areas
---
Chancery
Family Law
Land and Property Law
Mediation
Probate and Administration
---
"Jeremy is always very well prepared and provides very good input and is a very good team player. He's also very good technically, writes very thorough submissions and is trusted by the judges. There's no question about his advocacy skills."
"Jeremy's great, I've got nothing but nice things to say. He tries to find solutions and is very competent on his feet."
"He's always my favourite. He's technically very good and gives the right advice. He is just very clever and is always prepared, even when he is very busy."
Chambers & Partners Greater China Region 2023 – Family / Matrimonial: The Bar (Spotlight Table) 
"Jeremy is very diligent and has had exposure in major cases over the years. As a result, he is highly regarded and has also gained the respect of the judiciary."
Legal 500 Asia-Pacific 2023, Family & Private Client — Leading Juniors, Tier 1
"Jeremy Chan of Denis Chang's Chambers is a recognised authority on matrimonial finance and family law matters, particularly those involving complex and high-value financial questions, and offers focused expertise in disputes arising out of familial breakdowns involving trust and assets abroad. The recipient of extensive – and highly positive – feedback from interviewees, he is cited for his 'encyclopedic mind' and 'fantastic research and paperwork' by one source, while another calls him a 'very sharp and very good' source of 'very solid advice'. A third reports: 'He is in huge demand for family work, is involved in pretty much all the big money cases and combines prodigious intellect with approachability'."
Chambers & Partners Greater China Region 2022 – Family / Matrimonial: The Bar (Spotlight Table) 
"A very experienced, supremely clever matrimonial finance barrister. He is always well-prepared and remains calm in court. Judges and clients like him."
Legal 500 Asia-Pacific 2022, Family & Private Client — Leading Juniors, Tier 1
Leading Estates & Probate Litigation Barristers – Hong Kong, 2020.
"Leading – Junior Counsel"
Awarded by Doyles Guide 2020
Leading Family & Divorce Law Barristers – Hong Kong, 2019
"Preeminent – Junior Counsel"
Awarded by Doyles Guide 2020
Jeremy grew up in Hong Kong and was initially educated at German Swiss International School before heading off for Charterhouse in England. Coming from a family of lawyers Jeremy decided at a young age that he would eventually pursue a career at the Bar. After graduating from Charterhouse Jeremy went up to read Physics at New College, University of Oxford before studying law at the College of Law in London. He obtained his Postgraduate Certificate in Laws at The University of Hong Kong.
Jeremy has served as Tutor in Equity & Trust for LLB Undergraduates and as Honorary Lecturer in the Department of Law at The University of Hong Kong, and an occasional Civil Advocacy Tutor and Assessor for the PCLL. Jeremy is a Voting Member of The University of Hong Kong Foundation.
Jeremy has been a Member of the Bar Council of the Hong Kong Bar Association (2004/2005; 2009 – 2011) and various Special Committees of the Bar, including the Special Committee on Family Law (2008 – current; Vice-Chairman 2016 – current).
Jeremy sits as an Adjudicator on the Registration of Persons Tribunal (2013 – current), was on the Disciplinary Board Panel under the Land Survey Ordinance and was a Member of the Discussion Forum for Young People in the Central Policy Unit of the Hong Kong Government.
Jeremy is a CEDR Accredited Mediator.
Jeremy enjoys a broad civil practice, concentrating particular emphasis upon private client work and Chancery matters, in particular matrimonial finance & family law, inheritance & probate, trust & administration, conveyancing & land disputes.
---
Barrister (Hong Kong) (2000)
CEDR Accredited Mediator
---
Charterhouse (1990-1995)
MA (Oxon), BA (Oxon), New College, University of Oxford (1995-1998)
CPE, College of Law (1998-1999)
PCLL, University of Hong Kong (1999-2000)
---
"Jeremy Chan of Denis Chang's Chambers is singled out by sources as "a very sought-after junior by leading counsel" and "a very experienced senior junior in Hong Kong for family practice." An recognised authority on matrimonial finance and family law matters, particularly those involving complex and high-value financial questions, he offers focused expertise on disputes arising out of familial breakdowns involving trust and assets abroad. "He is brilliant," states one impressed interviewee."
Chambers & Partners Asia-Pacific 2021 – Family / Matrimonial (Bar) – Spotlight Table
"One of the sought after juniors in matrimonial practice as well as an expert in probate issues. He is a pragmatic all-round lawyer with client's interests at the forefront, stemming from his participation in most of the complex and big money cases in Hong Kong in the past decade."
Legal 500 Asia-Pacific 2021, Family & Private Client — Leading Juniors, Tier 1
"Jeremy Chan of Denis Chang's Chambers is identified by one interviewee as "one of the top three juniors in the field" and by another as "one of the most prominent counsel here." Further sources variously describe him as "tough and very thorough," "very knowledgeable and smart" and "a very measured practitioner of great objectivity who explores all the options for a settlement." Significantly, he is commended as a "very numerate barrister with good commercial sense," traits which equip him particularly well to tackle high-value or financially complex cases."
Chambers & Partners Asia-Pacific 2020 – Family / Matrimonial (Bar) – Spotlight Table

"Jeremy Chan of Denis Chang's Chambers is widely regarded as "one of the top family practitioners," the source of this observation going on to observe: "He knows this stuff inside out. He's in all the big family cases, all the solicitors' firms go to him, he's a very solid and powerful advocate, both on paper and in court, and he is always able to answer the judge's questions." He is particularly recommended for cases with complex financial issues and often acts for prominent, high net worth individuals."
Chambers & Partners Global 2020 – Family / Matrimonial
Leading Estates & Probate Litigation Barristers – Hong Kong, 2020.
"Leading – Junior Counsel"
Awarded by Doyles Guide 2020
Leading Family & Divorce Law Barristers – Hong Kong, 2019
"Preeminent – Junior Counsel"
Awarded by Doyles Guide 2020
"Jeremy Chan of Denis Chang's Chambers is widely regarded as "one of the top family practitioners," the source of this observation going on to observe: "He knows this stuff inside out. He's in all the big family cases, all the solicitors' firms go to him, he's a very solid and powerful advocate, both on paper and in court, and he is always able to answer the judge's questions." He is particularly recommended for cases with complex financial issues and often acts for prominent, high net worth individuals."
Highly Recommended as a Leading Lawyer in Family / Matrimonial (The Bar) – Chambers & Partners Asia-Pacific, 2019
Leading Family & Divorce Law Barristers – Hong Kong, 2019
"Preeminent – Junior Counsel"
Awarded by Doyles Guide 2019
"Jeremy Chan of Chambers of Denis Chang SC is "very popular and definitely very sought after by matrimonial solicitors, given his experience and calibre," sources also singling him out as a barrister "who knows what he's talking about," particularly where matrimonial finance issues are concerned, and as a tough but "extremely sensible" opponent whom "you can do business with" when occasion permits. Increasingly focused on family matters, but drawing on an extensive knowledge of trust and probate issues to inform his frequent representation of high net worth individuals, he acted for the respondent husband in LCJWY v LCKS, a high-stakes costs case involving extensive financial and real property assets."
Highly Recommended as a Leading Lawyer in Family / Matrimonial (The Bar) – Chambers & Partners Asia-Pacific, 2018
Leading Family & Divorce Law Barristers – Hong Kong, 2018
"Leading – Junior Counsel"
Awarded by Doyles Guide 2018
"Jeremy Chan of Chambers of Denis Chang SC is a "very busy and much sought-after junior in the matrimonial field" with a strong family law-focused practice. Sources observe that he is "gaining serious senior advocacy experience," adding: "He really understands financial and commercial matters and is technologically very savvy"."
Highly Recommended as a Leading Lawyer in Family / Matrimonial (The Bar) – Chambers & Partners Asia-Pacific, 2017
Leading Family & Divorce Law Barristers – Hong Kong, 2017
"Preeminent – Junior Counsel"
Awarded by Doyles Guide 2017
"Jeremy Chan of the Chambers of Denis Chang SC has a wide-ranging civil practice with a notable strength in family law matters, and contemporaries single him out as "one of the most experienced juniors" in this area of practice. He receives particular acclaim for his matrimonial finance work and peers applaud his advocacy skills, stating: "You pay attention if you're up against him"."
Highly Recommended as a Leading Lawyer in Family / Matrimonial (The Bar) – Chambers & Partners Asia-Pacific, 2016
Leading Family & Divorce Law Barristers – Hong Kong 2016
"Preeminent – Junior Counsel"
Awarded by Doyles Guide 2016
Leading Hong Kong Family Law Barristers – 2015
"Leading – Junior Counsel"
Awarded by Doyles Guide 2015
"Jeremy Chan is described by sources as "hard-working, bright and efficient". His expertise includes commercial and matrimonial law" – Chambers & Partners Asia-Pacific, 2012
"Jeremy Chan wins growing praise for his family and commercial work" – Chambers & Partners Asia-Pacific, 2011
"The "bright and resourceful" Jeremy Chan of Chambers of Denis Chang SC is a younger counsel who wins increasing market recognition for the quality of his instructions, including a dispute connected to the late Nina Wang's estate." – Chambers & Partners Asia, 2010
Senior Foundation Scholarship, Charterhouse
Additional Foundation Scholarship, Charterhouse
Sutton Prize, Charterhouse
---
• Vice Chairman (2016-current) and Member (2006- current), Special Committee on Family Law
• Adjudicator, Registration of Persons Tribunal (2013- current)
• Member, Appeal Panel (Housing) (2018- current)
• Member, Disciplinary Board Panel (Land Survey Ordinance) (2011-2015)
• Member, Bar Council, Hong Kong Bar Association (2004/2005; 2009 – 2011)
• Member, Charterhouse Hong Kong Board (2012- current)
• Voting Member, University of Hong Kong Foundation (current)
• Tutor in Equity & Trust, Department of Law, University of Hong Kong (2004-2005)
• Honorary Lecturer, Department of Law, University of Hong Kong (2004-2005)
• Member, Young Barristers' Committee (previous)
• Member, Discussion Forum for Young People, Central Policy Unit of the Hong Kong Government (previous)
---
• COVID-19 – The Law Un-masked: Complicating Broken Families (

view article

)
• Contributor, Hong Kong Civil Procedure / White Book (2010-2015)
• Contributor, Family Law & Practice in Hong Kong (3rd Edn. 2018)
• Dishonesty & Knowledge (2001) 31 HKLJ 283
• Referred to by Lord Millet of the House of Lords in Twinsectra v. Yardley [2002] 2 AC 164