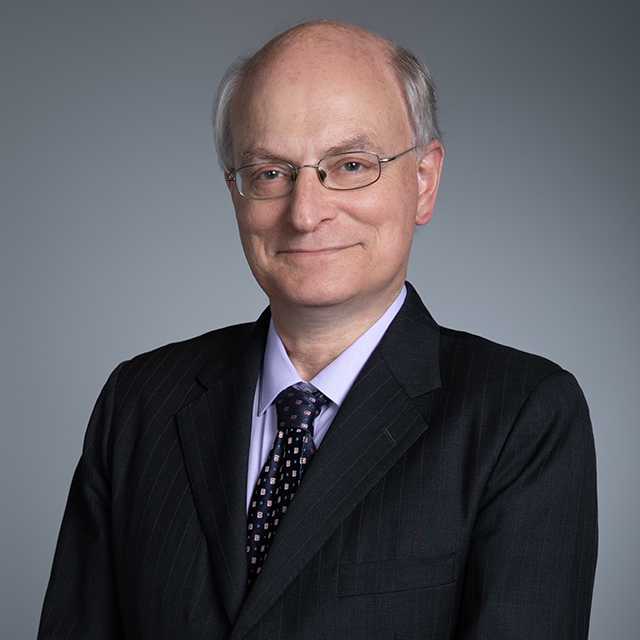 Call : 1993 (HK) , 1976 (England & Wales) Silk : 2006 (HK)
---
Set : Main
---
Practice Areas
---
Administrative and Public Law
Commercial Law
Employment
Land and Property Law
Mediation
Public International Law
Tort and Personal Injuries
---
"His commitment to a case is absolute. He is a very articulate advocate, whose submissions are presented with commanding authority and commensurate skill."
Legal 500 Asia-Pacific 2022, Administrative and Public Law — Leading Silks
Paul Harris S.C. is a public law and human rights specialist who also has considerable experience of other areas of civil litigation. He practises in Hong Kong, where he is one of the Territory's leading public law silks, and in London, where he is a member of Doughty Street Chambers. Paul has been elected as Chairman of the Hong Kong Bar Association for the year 2021.
Paul is most well known for a series of successful human rights cases against the Hong Kong government ( see main entry on web-page) but has wide experience of other areas of Hong Kong law, including land, commercial disputes, employment, personal injury, injunctions ( including Mareva and Anton Piller orders), and contested probate actions. He has handled a number of cases involving difficult issues of conflict of laws.
In his English practice Paul does a wide range of immigration, housing and other public law cases. Recent immigration cases include asylum claims from Belarus and China,  a family reunion case from Nigeria and a complex case involving an entrepreneur from Malaysia.  Recent  housing cases include recovery of substantial damages for disrepair on behalf of a  former mortgagor who had become a tenant of the mortgagee. Paul has also successfully used ECHR Article 8 to prevent a mentally ill man being evicted from a hostel
He successfully represented the Parliament Square demonstrator Brian Haw in resisting an attempt by the Mayor of London to require him to leave Parliament Square Gardens. (Mayor of London v Hall & Ors [2010] EWHC 1613 (QB); [2010] EWCA Civ 817).
Paul speaks fluent French, German, Spanish and Cantonese Chinese.
---
Chairman, Bar Council, Hong Kong Bar Association (2021)
---
ZN v Secretary for Justice & Ors (HCAL15/2015; [2016] HKEC 2766)
Leading Counsel in successful judicial review against Hong Kong government for its failure to have a law criminalizing human trafficking. In a pioneering case, the Hong Kong government was found to be in breach of the anti-slavery provision in Hong Kong's Bill of Rights
R(Bancoult) v Secretary of State for Foreign & Commonwealth Affairs [2016] UKSC 35 ( led by Edward Fitzgerald QC, Amal Clooney third member of team)
Pioneering application to Supreme Court to re-open a 2008 judgment on grounds of material non-disclosure
Peter Sand v Information Commissioner and Foreign Secretary, (EA/2012/0196, Information Rights Tribunal, 28 July 2014)
Confirming that the UK Freedom of Information Act applies to the British Indian Ocean Territory
Epoch Group v Director of Immigration of the Hong Kong Special Administrative Region [2011] HKCFI 166
A successful challenge to the Director of Immigration's refusal of entry to the New York based Shen Yun dance troupe, invited to Hong Kong by Falun Gong
Chan Hau Man, Christina v Commissioner of Police, HCAL 139/2008 ( the Tibetan flag demonstrator case)
Cho Man Kit v Broadcasting Authority, 8 May 2008
About sexual orientation discrimination (the "Gay Lovers" case)
Tong Yu Lam v Long Term Prison Sentence Review Board, CACV 203/2006
About review of sentence of mandatory life sentence prisoners
HKSAR v Yeung May Wan & Ors [2005] 2 HKLRD 212 a
About the right to demonstrate (the "Falun Gong hunger strikers" case)
Gurung Kesh Bahadur v Director of Immigration [2002] 5 HKCFAR 480
About the right of Hong Kong residents to re-enter Hong Kong after traveling
Andayani v Chan Oi Ling [2000] 4 HKC 501
About rights of domestic helpers
HKSAR v Ng Kung Siu (1999) 2 HKCFAR 442 (the "flag burning" case)