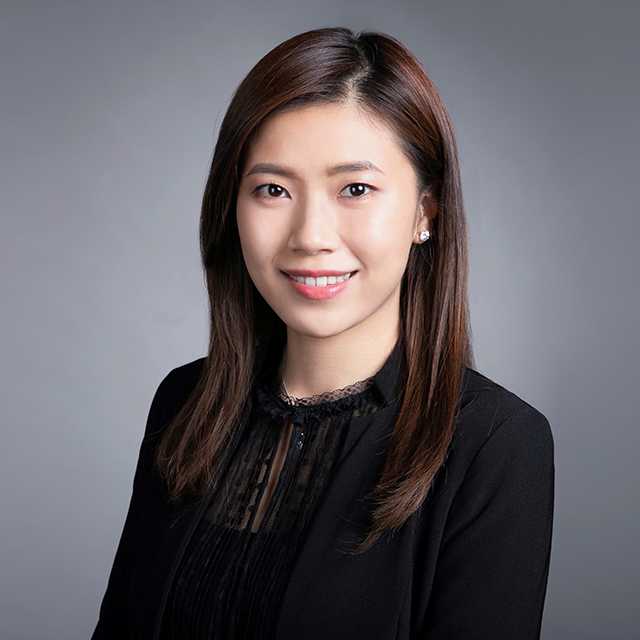 Call : 2011 (HK)
---
Set : Main
---
Practice Areas
---
Administrative and Public Law
Commercial Law
Company and Insolvency
Criminal Law
Family Law
Intellectual Property
Land and Property Law
Mediation
Regulatory and Disciplinary
---
Rachel read law at the School of Oriental and African Studies, University of London. She was called to the Bar in 2011.
Rachel has a broad practice in civil litigation involving administrative, immigration, commercial, company, land, matrimonial, regulatory and disciplinary matters.
Rachel is experienced in a wide range of work relating to the Immigration Ordinance (Cap. 115) and Registration of Persons Ordinance (Cap.177). She advises and represents private individuals as well as corporations on various immigration matters including right of abode applications and appeals on eligibility for permanent resident status and identity cards, removal orders, conditions of stay and extension of stay, admission scheme for Mainland Talents and Professionals (ASMTP) and Capital Investment Entrant Scheme (CIES).
Rachel is also instructed for work involving listed or non-listed companies. She advises on the licensing and compliance of regulated activities under the Securities and Futures Ordinance, Cap 571 (SFO) and applications relating to the Payment Systems and Stored Value Facilities Ordinance, Cap 584.
Rachel represents both individuals and corporations on Securities and Futures Commission, Stock Exchange of Hong Kong (HKex) and the Hong Kong Monetary Authority investigations or inquiries.
Beside her civil practice, Rachel has a growing criminal practice and has undertaken defence work before all courts up to and including the Court of First Instance.
Rachel has experience as adjudicator or member in various statutory tribunals and appeal boards. She is currently Chairman of the Appeal Tribunal Panel (Buildings), Adjudicator of the Registration of Persons Tribunal and Immigration Tribunal. Her other public appointments include:-
Member of the Administrative Appeals Board;
Member of the Appeal Board Panel (District Cooling Services); and
Member of the Buildings Energy Efficiency Disciplinary Board Panel.
---
Barrister at Law (Hong Kong) (2011)
CEDR Accredited Mediator (2013)
---
PCLL, University of Hong Kong (2010)
LLB, School of Oriental and African Studies, University of London (2009)
---
Adjudicator, Immigration Tribunal (2015 to 2020)
Adjudicator, Registration of Persons Tribunal (2018 to present)
Chairman, Appeal Tribunal Panel (Buildings) (2018 to present)
Panel Member, Appeal Board Panel under District Cooling Services Ordinance (Cap. 624) (2018 to present)
Panel Member, Administrative Appeals Board (2018 to present)
Panel Member, Buildings Energy Efficiency Disciplinary Board (2018 to present)
Committee Member, Committee on Civic Education, Hong Kong Bar Association (2016-2018)
---
Lexis Nexis Practical Guidance-Dispute Resolution (Personal Injury-Employers' Liability and Damages)
---
Jayjun Cosmetic Co., Ltd v Jay Jun (Korea Cosmetic Limited), HCMP 161/2018
Application for invalidation of registered trademark under  section 53 of Trade Marks Ordinance. Trade Mark registered in bad faith
Wong Qian Wei v 郭文雨, HCMP 2700/2017
Mareva injunction and registration of a mainland judgment
Ng Hong Keung Tommy v The Public Officer 
Appointed by The Secretary For Home Affairs, HCAL 157/2013- judicial review against the decision of the Secretary for Home Affairs refusing to grant a majong license
Lam Hau Chu Catherine v Tse Tze Yin, FLCC 8566/2011
Trial on variation of maintenance
Re Ooi Yen Khim v Director of Immigration, IT 113/2006
Appeal against a removal order issued by the Director of Immigration. whether the Appellant's permission to land in Hong Kong was vitiated by unlawful means. The Appeal was allowed.
Great City Enterprises Ltd v UBS, HCA 1217/2009
Trial on unauthorised trades on listed stocks by an employee of a bank
Housing Authority v Incorporated Owners of Tung Yan Court, HCA 1368/2010
Summary judgement for failing to maintain the operation of a lift tower within Tung Yan Court.
Re: Suryani, HCLA 3/2013 (also HSCA 5/2012)
Appeal or leave to appeal against the decision of the Labour Tribunal and the Small Claims Tribunal for disallowing representation by a paralegal. Whether the Court should exercise its discretion to allow representation by paralegal in those instances.