Discrimination Law — District Court rules on disability discrimination claim against CUHK for terminating studies of student unable to complete programme due to depression
The ruling addresses several significant points of law, including whether claims of direct and indirect discrimination were mutually exclusive or could be simultaneously maintained in the same action. 
---
C v Chinese University of Hong Kong
 
 
Reference:
[2022] HKDC 77
Court:  

     

District Court

Before:

His Honour Judge Kent Yee in Court

 

 

Appearance:
Tim Parker and

Ian Chau

, instructed by So, Lung & Associates, for the claimant.
 

 

Date of Decision:  

18 January 2022
---
Overview
The District Court ("DC") has handed down an important ruling on disability discrimination in C v Chinese University of Hong Kong [2022] HKDC 77. The claimant alleged that the University's termination of her studies amounted to discrimination, victimization, and harassment contrary to the Disability Discrimination Ordinance (Cap 487) ("DDO"). The ruling addresses several significant points of law, including whether claims of direct and indirect discrimination were mutually exclusive or could be simultaneously maintained in the same action.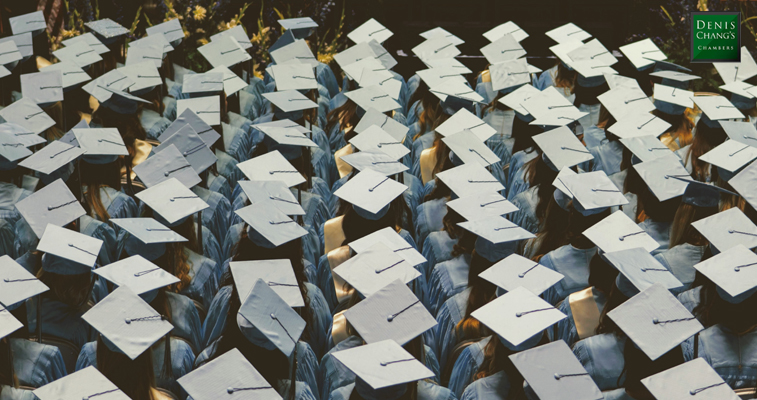 Background
C was a part-time student in the Master of Arts in Gender Studies Programme ("the Programme") of the Chinese University of Hong Kong ("the University"), in which she had enrolled in early 2011 (Judgment, §§1, 6). Under the General Regulations Governing Postgraduate Studies ("Regulations"), the prescribed normative study period for the Programme was 2 years, with a maximum study period of 4 years (§§6-7). Any student failing to complete the requirements for graduation by this point would be required to discontinue their studies (§8). The Regulations indicated that sick leave or leaves of absence would count towards the 4 years limitation, but that Graduate Council of the University could grant extensions beyond the maximum study period in special cases (§8).
C suffered from depression and generalised anxiety disorder (§11). Due to her condition, C had been unable to satisfy some of the coursework for completing the Programme and was forced to repeatedly apply for periods of sick leave (§12). As a result, she exceeded the maximum study period and applied for it to be extension. On 22 August 2015, the University resolved to refuse C's application to further extend her study period by issuing a Termination Letter stating that it was considered that C would be unable to complete her outstanding work during the additional period sought by her (§40). The Termination Letter also contained the statement that:
"The pressure to complete all these assignments in such a short period of time, considering your recent medical history, would also not be in your best interests as a student. As you know, the Gender Studies Programme has always been mindful of your exceptional circumstances and it has on numerous occasions granted you lengthy extensions for your assignments."
C claimed that the University's decision to discontinue her studies had relied on her psychiatric condition to her disadvantage and was directly discriminatory. Alternatively, the inflexible maximum study period was indirectly discriminatory against those with disabilities who required extended periods of leave.
C also complained of instances of harassment and victimisation as part of a broader pattern of discrimination arising from the absence of any policy framework to address the needs of students with disability at the University. Further, C pointed out that the University had failed to implement the Code of Practice on Education ("COPE"). C relied on DDO ss. 3, 6(a) to (c), 7, 8, and 24(a) to (c).
Points of Law Decided
The Judgment addresses some significant points of law. Notably, the parties disagreed whether claims of direct and indirect discrimination are mutually exclusive or could be simultaneously maintained in the same action. The Judge found that where an applicant can materially satisfy the requirements under s. 6(a) and 6(b) DDO, she would be entitled to succeed in both. Accordingly, direct and indirect discrimination can be both pleaded and are not mutually exclusive (§83).
Another significant aspect of the Judgment is the approach to the characteristics to be imputed to the comparator in direct discrimination cases. The University submitted that the hypothetical comparator should be:
"a person without a disability whose circumstances are the same or not materially different from C… such a person is a student who habitually failed to hand in course works and complete his or her study within the prescribed or extended period for a reason other than a disability such as laziness, lack of motivation, etc." (§ 88).
For her part, C submitted, following the approach in Shamoon v Chief Constable of the Royal Ulster Constabulary [2003] ICR 337 (HL), a comparator exercise was unnecessary in the case (§§94-106). On that approach, the Court asks a single, "why" question – "did the claimant, on the proscribed ground, receive less favourable treatment than others?" Alternatively, if a comparator was required, C contended it would be a hypothetical student requiring previous extensions of deadlines for wholly justified reasons, not being a disability (§107).
The Court agreed that the comparator question and the causation question were bound up (§108), and that the Shamoon approach should be followed (§111). In the Court's view:
"The hypothetical comparator should have asked for the same period of extension. The outstanding amount of work required for the completion of the MA Programme should be the same. His reasons for his previous successful extensions should be similar if not identical. He should have innocent reasons but they could not be on medical grounds." (§109).
Decision
The Judge found that the University had adopted its decision on legitimate grounds, and that C's medical condition was taken into account in assessing her application for an extension. Accordingly, it dismissed the claim of direct discrimination (§§122-145).
The Court also found no indirect discrimination. The 4-year maximum study period under the Regulations combined with the possibility to apply for an extension in special cases did not constitute indirect discrimination against students who, by virtue of their particular condition, would need to resort to sick leaves frequently (§§149-174).
Further, the judge dismissed the claims of harassment and victimisation (§§176-201), and did not address the claim that the University had failed to fully implement the COPE.
This case was covered by local media including Ming Pao and Hong Kong Economic Times.
Representation:
Tim Parker and Ian Chau, instructed by So, Lung & Associates, appeared for the claimant.
---
Tim Parker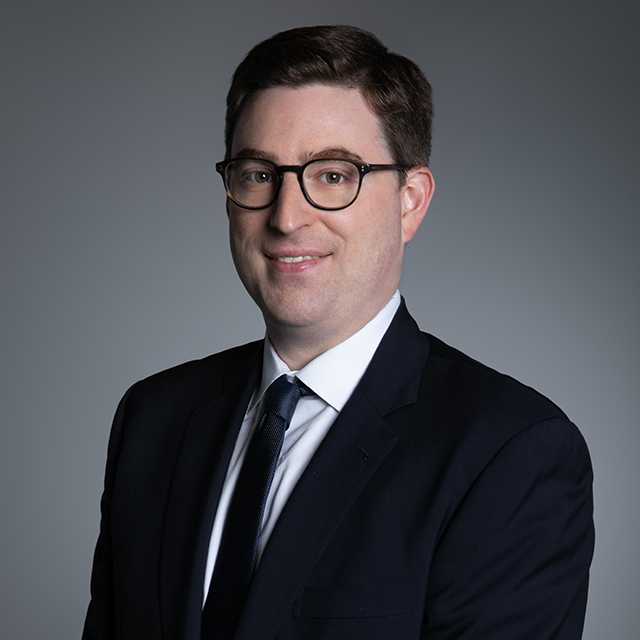 "Tim is a star. A measured yet forceful advocate who has a very tactical mind. He easily holds his own with the most senior of judges." Legal 500 Asia-Pacific 2021 & 2022:  Hong Kong Bar — Leading Juniors
Tim Parker's practice spans advocacy and advisory work in public international law, constitutional and administrative law, competition, and civil / commercial matters. He practices both in Hong Kong and the United Kingdom, where he is a member of Blackstone Chambers.
Recently, Tim has been ranked as a leading junior in Chambers and Partners 2022 for the second consecutive year, and in Legal 500 Asia-Pacific 2022 for the areas of Administrative & Public Law, Commercial Disputes, and Competition Law.
In the field of discrimination law, Tim's notable cases include Re The German Swiss International School Association Ltd [2020] HKCFI 1341 (Articles of Association requiring German-speaking directors held to be race discrimination); and QT v Director of Immigration (2018) 21 HKCFAR 324 (exclusion of same-sex couples from Director's policy of granting dependant visas). 
Visit Tim's profile for more details on his experience.
---
Ian Chau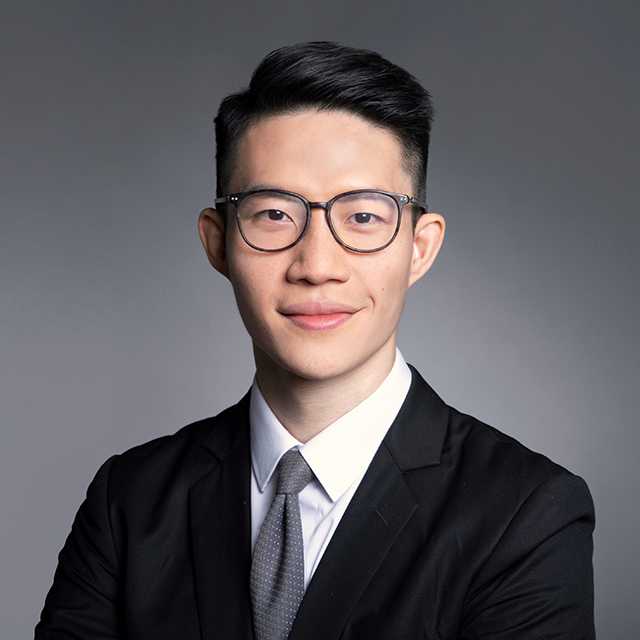 Ian Chau read Law at the University of Cambridge, receiving a BA degree. In his PCLL year at the University of Hong Kong, he obtained the top mark in the civil litigation course. After being called to the Bar in 2013, he was awarded the Middle Temple Advocacy Scholarship. He worked as a Judicial Assistant to the Court of Final Appeal and the Court of Appeal from 2014 to 2015, returning to the Bar afterwards.
Ian has a civil practice, with a focus on commercial litigation, land law, trusts, probate, employment, and public law. He appears regularly as sole advocate in High Court trials. He has also appeared as junior counsel for the successful appellants in Acropolis Ltd Suing on behalf of Itself and All Other Shareholders in Aeso Holding Ltd and Another v. W&Q Investment Ltd and Others [2018] HKCA 379, in which the Court of Appeal elucidated the approach to  interim injunctions in shareholders' disputes.
---
This article was first published on 7 February 2022.
Disclaimer: This article does not constitute legal advice and seeks to set out the general principles of the law. Detailed advice should therefore be sought from a legal professional relating to the individual merits and facts of a particular case. The photograph (by Joshua Hoehne on Unsplash) which appears in this article is included for decorative purposes only and should not be taken as a depiction of any matter to which the case is related.