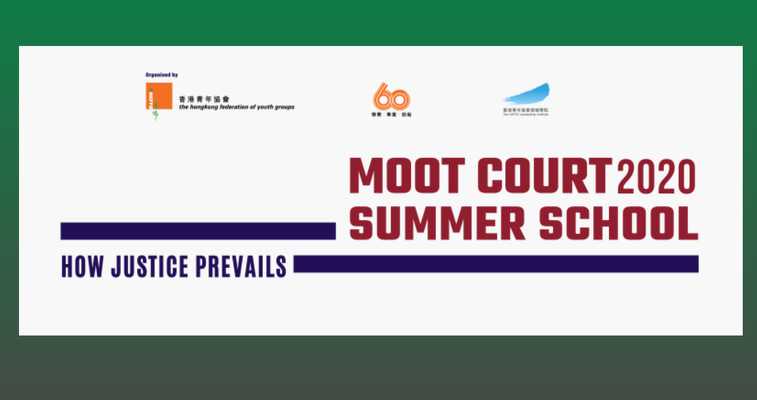 TALENT DEVELOPMENT – DCC co-supports 'HKFYG Moot Court Summer School'
Members of Denis Chang's Chambers recently co-supported the 'Moot Court Summer School' organised by 'The Hong Kong Federation of Youth Groups' alongside sponsors Mayer Brown Asia, The Law Society of Hong Kong and Thomson Reuters Westlaw.
Members of Chambers assisted with various aspect of the Summer School including Jasper Wong with drafting the Mock cases, Allison Wong and Samantha Lau with virtual Legal workshop training and in addition to the three mentioned, Andrew Lau, Earl Deng, Jun Lee, Jason Ko, Abigail Liu, Geoffrey Yeung judged the series of virtual moots.
The two-week Summer School is aimed at assisting F.3 – F.6 students who have an interest in Law, with this year's theme, revolving around "Access to Justice" and how to ensure that justice prevails for those who are at the fringe of society.
DCC is proud to be involved in various CSR initiatives, and supporting 'The HKYFG Leadership Institute' is just one of a number of ways Chambers is committed to giving back to students and helping nurture future talent at the Bar.