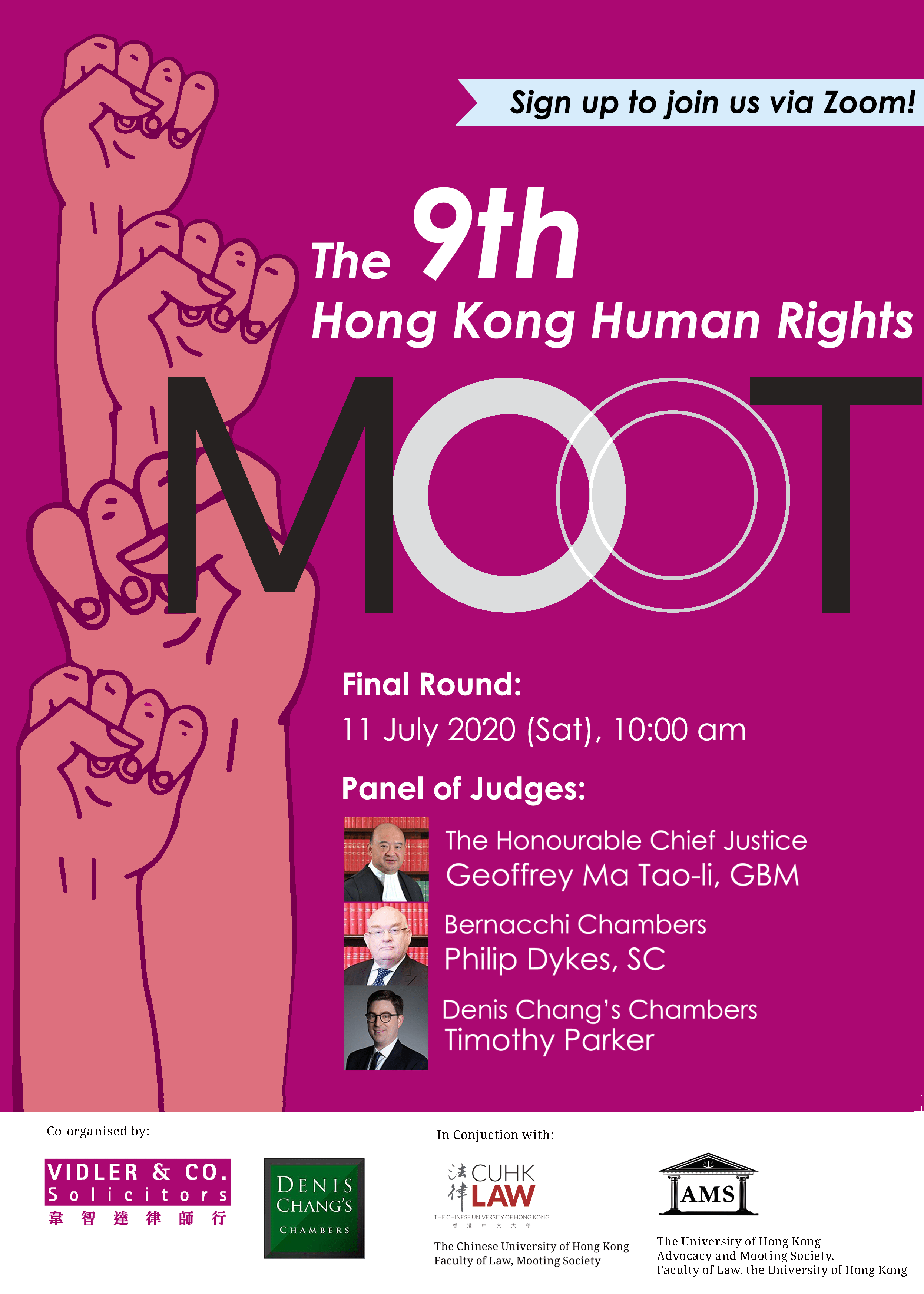 TALENT DEVELOPMENT – DCC hosts the Final Round of the 9th Hong Kong Human Rights Moot
Denis Chang's Chambers were delighted to host the Final Round of the 9th Hong Kong Human Rights Moot ("HKHR Moot").
DCC's Tim Parker joined the Honourable Chief Justice Geoffrey Ma and Philip Dykes SC Chairman of the Bar Association on Saturday 11th July to adjudicate the Final Round of the HKHR Moot.
The finalist teams argued a hypothetical challenge before the Court of Final Appeal against the Hospital Authority concerning the use of a novel points-based system to decide the allocation of limited life-saving ventilators and Intensive Care Unit (ICU) Equipment. This issue focused on the desperately sick patients suffering from a new life-threatening virus that has spread in a worldwide pandemic that is overwhelming hospital resources named "Cupid-19".
The Finalists argued the case from the perspective of the Applicants (family of the patients) and the Respondents (the Hospital Authority) and were judged in the categories of an overall winning team, best oralist and best skeleton argument.
The HKHR Moot was launched in 2010 by Michael Vidler of Vidler & Co to raise awareness among law students surrounding the human rights issues in Hong Kong. Previous moot questions include questions relating to race discrimination, recognition of foreign-registered same-sex marriages, prisoners' rights, and freedom of expression.
We wish a warm congratulations to both teams, and we hope that for those who tuned in enjoyed the superb advocacy of those participating.