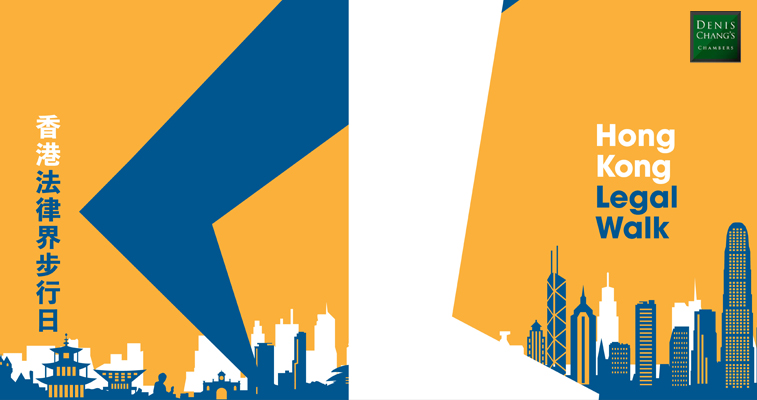 Denis Chang's Chambers joins fundraising efforts for the inaugural Hong Kong Legal Walk 2022
As part of our commitment to Chambers' social responsibility, we are excited to be supporting the inaugural Hong Kong Legal Walk which will run virtually from 15 October 2022 to 12 November 2022. Donations will benefit four chosen charities – the Hong Kong Cancer Fund, the Changing Young Lives Foundation, Association for the Rights of Industrial Accidents Victims, and HELP for Domestic Workers, whose respective causes are close to our hearts.
Please join us and other members of Hong Kong's legal community in raising funds for those in need. Your support is more crucial than ever with the long-term challenges brought on by the Covid-19 pandemic. Every dollar helps.  
For more details on the Hong Kong Legal Walk, please visit the event website. 
Charities Supported
The Hong Kong Legal Walk has chosen to partner with Charitable Choice this year to raise funds for the following charities:
• Hong Kong Cancer Fund is Hong Kong's largest cancer support organisation, providing free information and professional support to anyone living with or affected by cancer. Their goal is to make life better for people touched by cancer.
• Changing Young Lives Foundation is a Hong Kong-based charity dedicated to inspiring the under-resourced children and marginalised youth in Hong Kong and the Mainland to live their life to the fullest by providing free educational and empowerment programs to them.
• Association for the Rights of Industrial Accident Victims is an organisation comprising people injured at work, family members of deceased employees in industrial accidents and people suffering from occupational diseases.
• HELP For Domestic Workers provides free advice and assistance on employment, immigration and human rights issues to domestic workers in Hong Kong.