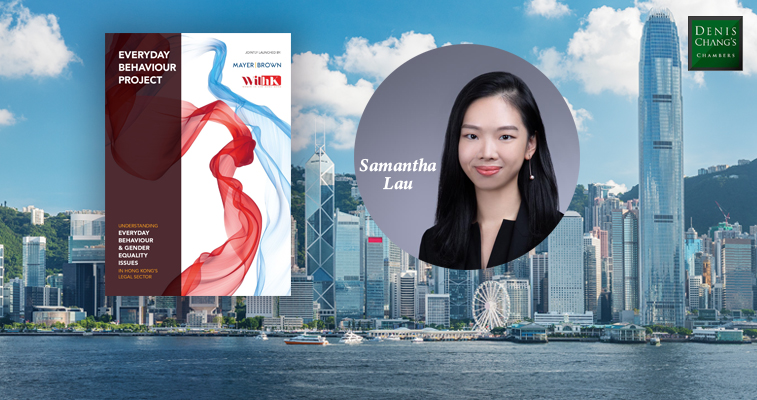 Samantha Lau contributes to WILHK and Mayer Brown's Everyday Behaviour Project report on actions to address gender disparity in the Hong Kong legal sector
The Everyday Behaviour Project ("EBP"), jointly launched by Women in Law Hong Kong ("WILHK") and Mayer Brown, is a first-of-its-kind initiative to uncover the range of behaviours that women in the Hong Kong legal sector deal with every day, including gender biases and micro-aggressions – the subtle, often unintentional comments and interactions that may in aggregate contribute to gender inequality.
The findings reveal that gender disparity is experienced by women lawyers at all levels of the Hong Kong legal sector, from the most senior levels to those starting out in the profession. Samantha Lau contributed to the EBP report's recommended actions for law firms, barristers' chambers and companies to address gender bias and make a real difference to achieving gender equality in the workplace.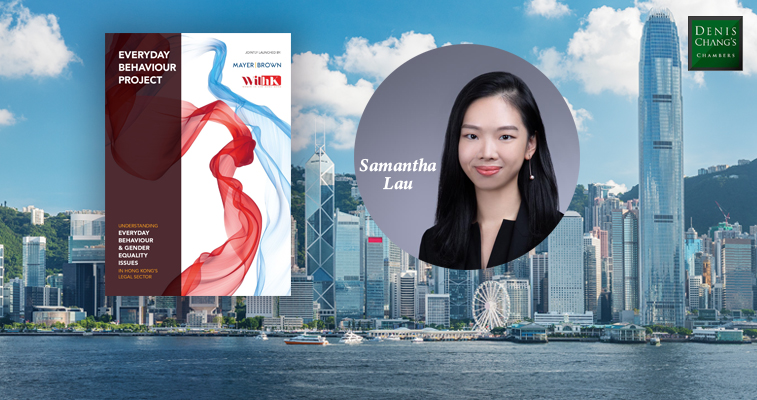 The Everyday Behaviour Project survey was conducted in 2022 and drew responses from more than 360 women and men who are currently working or have worked in the Hong Kong legal sector. The responses indicate that women:
• Are often "advised" to change career paths or take up a different specialty based on their gender
• Experience discrimination in career advancement if they are caregivers
• Suffer from biases in key settings such as meetings
• Receive unwanted comments about their dress, appearance or behaviour
• Deal with an increase in microaggressive behaviour as they become more senior.
Samantha Lau was invited by WILHK to contribute to the "Call for Action" chapter in the EBP report, which recommends measures to tackle the issues highlighted by the survey. The report suggests that law firms, barristers' chambers and in-house legal functions can benefit from having the right policy in place as a minimum and making the effort to ensure that the policy is actually practiced.
Other meaningful changes recommended include improving current human resources systems and talent management practices with a Diversity & Inclusion lens by remaining educated on unconscious biases at every stage of employment, including talent acquisition, performance management and succession planning.
Organisations may also offer dedicated coaching and training sessions on inclusivity to employees in leadership roles. A key performance indicator of the workplace environment could be established, measured by regular feedback and internal colleague engagement surveys.
About Women In Law Hong Kong (WILHK)
Women in Law Hong Kong (WILHK) is a non-profit society providing private practice lawyers, in house counsel and all other industry professionals a solutions-based approach to gender equity. WILHK is supported by many of Hong Kong's leading firms and institutions and is one of the largest legal networks in Hong Kong.
Sonia Chan, Practice Development Manager of Denis Chang's Chambers, has been a member of the WILHK Committee since July 2022.
Further reading:
• Download the Everyday Behaviour Project Report 
• Download the Key Findings Infographic 
---
Samantha Lau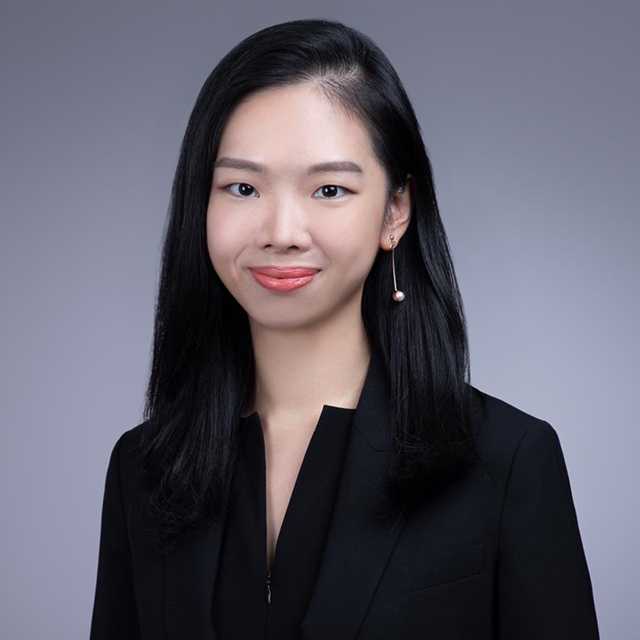 Samantha graduated from the University of Hong Kong with double first-class degrees in law and government, before attending Harvard Law School for postgraduate studies, where she graduated with a top prize for her essay on equality law. She later served as a judicial assistant of the Court of Final Appeal of Hong Kong, before being awarded the Hong Kong Bar Scholarship. She is also called to the Bar in New York.
Samantha accepts instructions in all areas of Chambers' practice. She has a wide civil practice with an emphasis on civil and commercial litigation, as well as international arbitration. She has experience in arbitration before SIAC, LCIA and HKIAC.
Samantha is able to provide legal advice and conduct hearings in English, Mandarin and Cantonese.
Visit Samantha's profile for more details.
---
This article was first published on 7 March 2023.