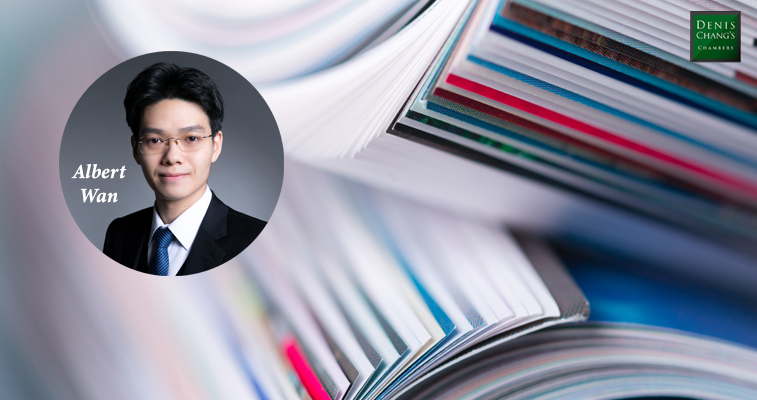 Albert Wan appointed to Obscene Articles Tribunal's panel of adjudicators
We are pleased to announce that Albert Wan has been appointed by Chief Justice to the Obscene Articles Tribunal's panel of adjudicators. The appointment, which will be effective for a period of 3 years, will commence on 17 September 2022.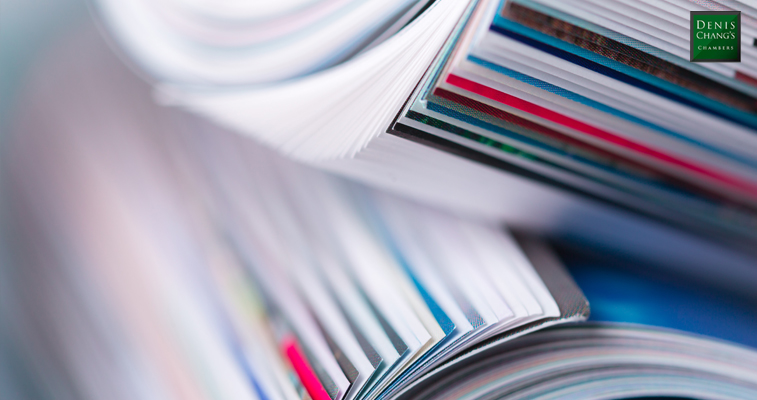 The Obscene Articles Tribunal, which consists of a Presiding Magistrate and two or more adjudicators, is tasked with classification and determination in relation to articles and matter.
It classifies articles submitted by such parties as authors, printers, manufacturers, publishers, importers, distributors, copyright owners or any person who commissions the design, production or publication of the articles concerned. The Secretary for Justice or any authorized public officer may also submit any article for classification.
Under the Control of Obscene and Indecent Articles Ordinance (Cap. 390), the Tribunal's power to classify articles effectively provides society with an effective means of interpreting in practice the notions of obscenity and indecency.
In the course of proceedings, a court or magistrate may refer an article or matter to the Tribunal, asking it to determine whether the article is obscene or indecent; the matter is indecent; or the publication of the article or the public display of the matter is intended for the public good.
---
Albert Wan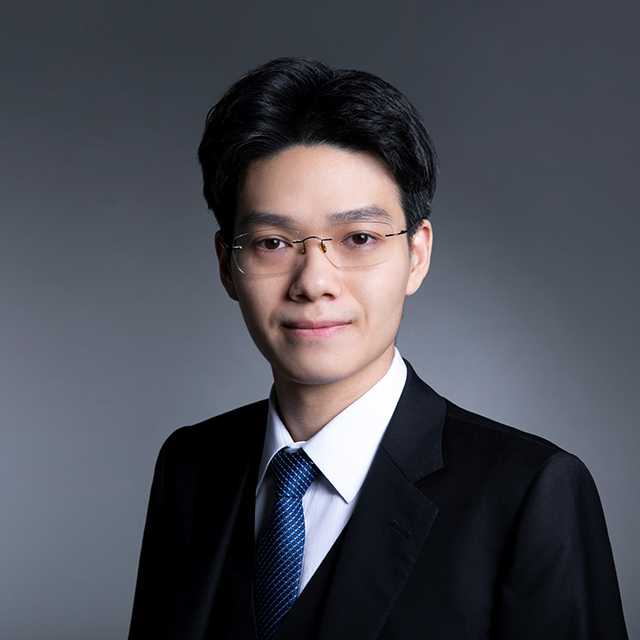 Albert accepts instructions for both advocacy and advisory work, and has been instructed on matters covering a wide range of areas of law. His practice covers general civil, land, building management, company, probate, contract, tort, commercial, construction, bankruptcy, personal injuries, judicial review and election petition.
Outside of his practice, Albert is a part-time law lecturer, contributing author for the Lexis Advance Hong Kong Practical Guidance, a member of the Standing Committee on Legal Aid Reform of the Hong Kong Bar Association and a participating lawyer in the Duty Lawyer Service Free Legal Advice Scheme.
Before he joined the bar, Albert obtained a Master of Law at University of Cambridge and Bachelor of Laws at City University of Hong Kong with First Class Honours. Find out more from Albert's profile.
---
This article was first published on 26 August 2022.
Disclaimer: This article does not constitute legal advice and seeks to set out the general principles of the law. Detailed advice should therefore be sought from a legal professional relating to the individual merits and facts of a particular case. The photograph which appears in this article is included for decorative purposes only and should not be taken as a depiction of any matter to which the case is related.