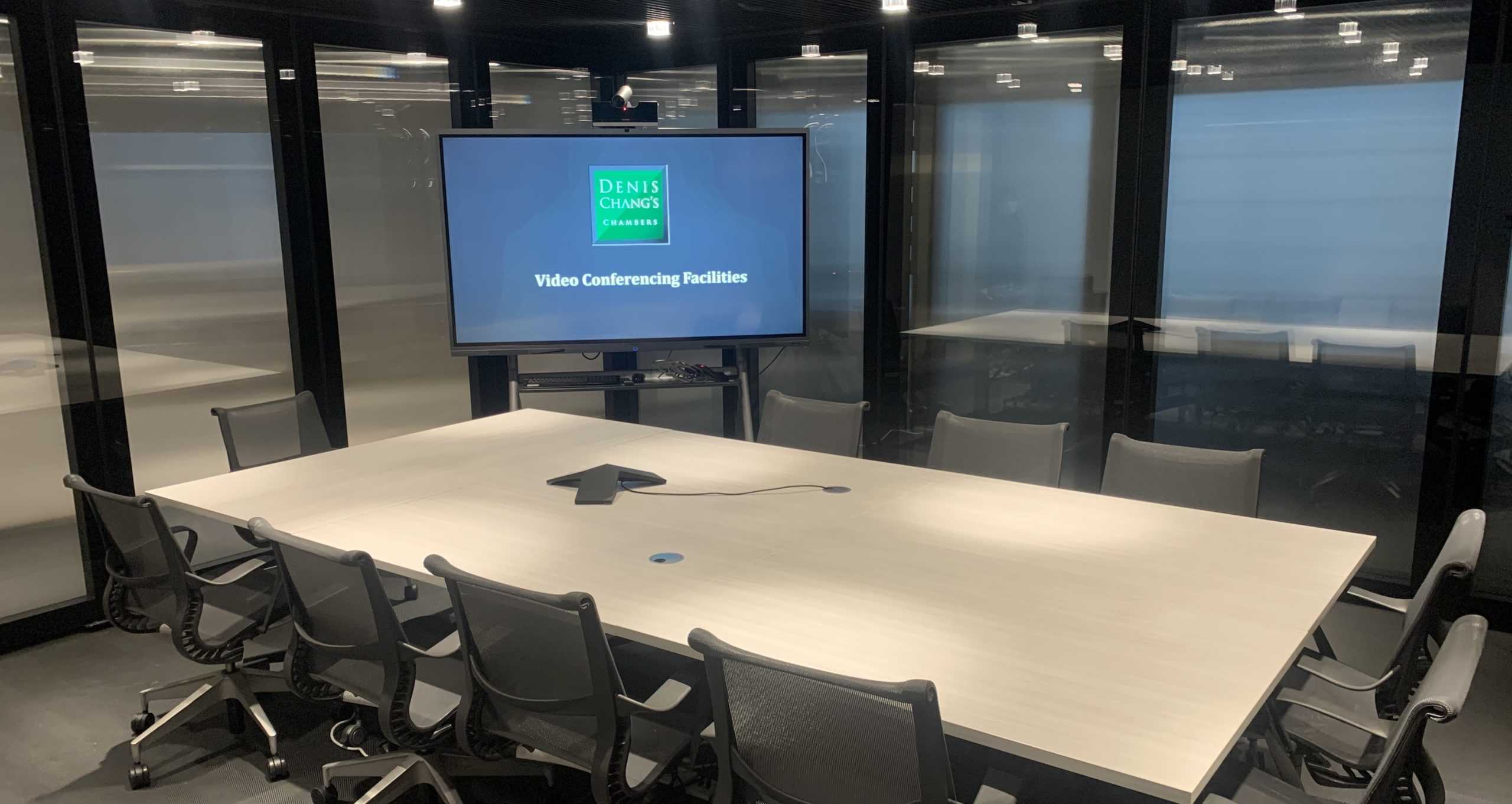 CHAMBERS NEWS – Denis Chang's Chambers Fully Equipped to Conduct Remote Court Hearings through Newly Upgraded Video Conferencing Facilities 
One of the first Barristers' Chambers in Hong Kong to install technology compatible with the Judiciary's remote hearing protocol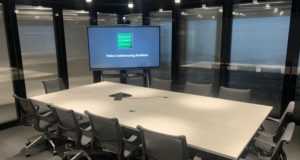 We are pleased to announce that Denis Chang's Chambers ("DCC") is now fully equipped to conduct remote court hearings from within our premises through newly upgraded video conferencing facilities (VCF).  
DCC is one of the first Barristers' Chambers in Hong Kong to install technology that completely supports the Hong Kong Judiciary's requirements outlined in the Guidance Note on Remote Hearings for Civil Business in the High Court – Phase 1 (VCF) and its technical specifications – namely, ISDN connection, and ITU H.323, SIP and H.320 compliant protocol. 
Our systems are legacy compatible and future proof, and platform agnostic. We can also hold video and audio conferences using different industry standards, including but not limited to the Judiciary's VCF protocol, Microsoft Teams, 3CX Webmeeting, and Zoom. 
Solicitors and clients can now remotely connect with our barristers via our Chambers video or audio conferencing systems securely and with minimal client-side set-up (via Chrome browser or Mobile App). Our Chambers system supports  video conferencing between desktops/laptops (Mac/Windows) and any mobile device (iOS/Android), and even hybrid environments where solicitors and clients can dial in using telephone lines to join a video conference. Such flexibility enables convenient discussions at a time of social distancing amid the coronavirus pandemic, anytime, anywhere.
The main components of our systems include a dedicated 3CX PBX Server which supports  3CX Webmeeting with end to end encryption,  Microsoft Teams Business Standard Edition, and the use of a "room" VCF system comprising of a 4K 75-inch touchscreen "Whiteboard", 1080P HD Pan and Scan Camera, and microphone array, all of which support enhanced virtual court experience or video conferencing. The security of our communications is ensured by hosting our own dedicated servers and enterprise-grade firewall hosted within Chambers.
To learn more about our video and audio conferencing capabilities, please contact our Practice Development Manager, Sonia Chan ([email protected]). 
About Denis Chang's Chambers
Since 1978, Denis Chang's Chambers has long been recognised for high-quality advocacy and expertise across a broad spectrum of areas. Home to 48 barristers including five Senior Counsel, we are regularly instructed to act in some of the most complex and legally significant cases.