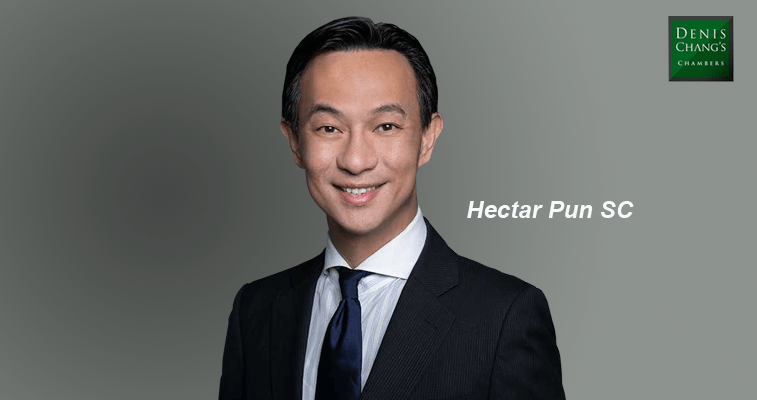 CRIMINAL LAW – District Court finds no case to answer for riot charge against social worker
Today, the District Court ruled that the prosecution failed to establish a prima facie case of taking part in a riot or unlawful assembly against the 5th Defendant in HKSAR v Chen Hung-Sau (5th Defendant) & Others (DCCC 12/2020), who was charged with riot in connection with last year's anti-extradition protests.
Chen was arrested on 31 August 2019 in the vicinity of clashes between protestors and the police in Wan Chai. The prosecution alleged that she took part in a riot by shouting provocative words through a microphone and calling for the police to calm down.
His Honour Judge Sham found that even accepting all the evidence from prosecution, it was not sufficient to prove that Chen took part in an unlawful assembly, not to mention rioting.
Hectar Pun SC, leading Chris Ng and Ferrida Chan, acted for the 5th Defendant.
---
Hectar Pun SC


Hectar was called to the Bar in 1995 and appointed Senior Counsel in 2015. His practice spans many areas including constitutional and administrative law, human rights law, immigration law, criminal law, land law, company law and commercial law. He appears regularly on behalf of applicants in major judicial review proceedings. Find a list of Hectar's selected cases from his biography.
This article was published on 29 September 2020.