The International Academy of Family Lawyers, Asia Pacific Chapter and LAWASIA Collaborative Webinar: Remembering Anne-Marie Hutchinson – Keeping the Flame Alight: 11 October 2021, 2.30pm – 5.00pm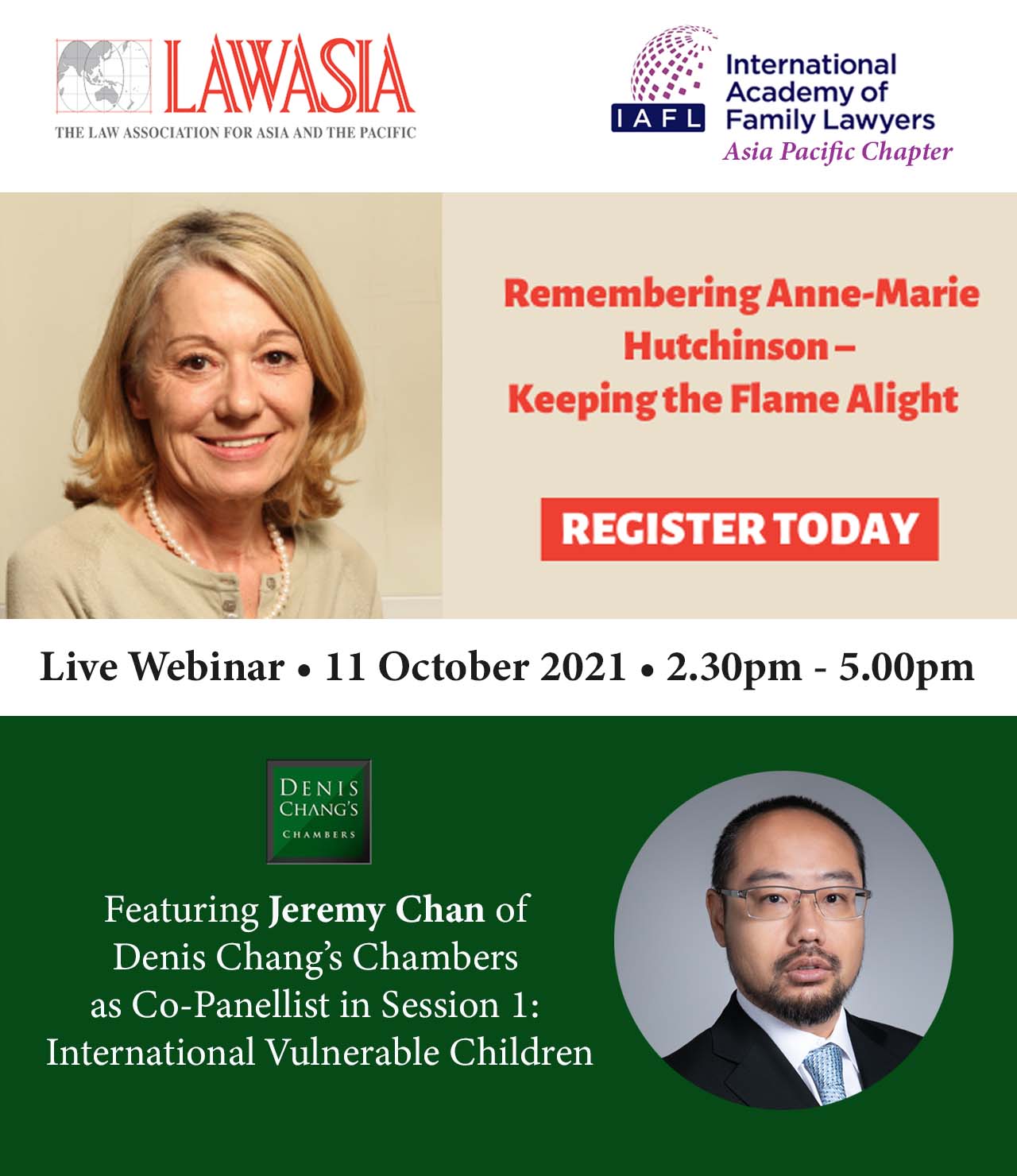 Webinar Overview
Anne-Marie Hutchinson was a passionate and committed family lawyer, partner of Dawson Cornwell in England and a dear friend to members of LAWASIA and IAFL around the globe. Her generosity, boundless energy and ever willingness to help will be remembered by all who were fortunate enough to have worked with her or to have benefitted from the work she has done.
In memory of Anne-Marie, this joint webinar honours her work in 3 areas closest to her heart — International Vulnerable Children, International Surrogacy and Forced Marriages, bringing together speakers from across jurisdictions to speak on these topics, which continue to bear great significance to the work of family lawyers today.
| | |
| --- | --- |
| Date: | 11 October 2021 (Monday) |
| Time: | 2:30pm – 5:00pm |
| Language: | English |
| Fee: | Complimentary |
| Mode of Delivery: | Webinar |
To join the webinar, please complete the registration form.
Webinar Programme & Speaker Panel
Webinar Introduction: Corinne Remedios, President of the Asia Pacific Chapter of IAFL (Hong Kong)
---
SESSION 1 — INTERNATIONAL VULNERABLE CHILDREN
Moderator: Carolina Marin Pedreno, Dawson Cornwell (United Kingdom)
Panellists:
• Philippe Lortie, First Secretary HCCH, (Netherlands)
• Bindu Sharma, Asia-Pacific Policy Director, International Centre for Missing and Exploited Children (CMEC) (Singapore)
• Jeremy Chan, Barrister (Hong Kong)
• Alison Shalaby, OBE, Reunite, Children Abduction Centre (United Kingdom)
---
SESSION 2 — INTERNATIONAL SURROGACY
Moderator: Nigel Nicholls, Blanchfield Nicholls (Australia)
Panellists:
• Colin Rogerson, Dawson Cornwell (United Kingdom)
• Margaret Casey QC, Barrister (New Zealand)
• Stephen Page, Director, Page Provan (Australia)
---
SESSION 3 — FORCED MARRIAGES
Moderator: Teong Liang Yap, Vice President and Chair Family Law & Family Rights Committee, LAWASIA. TL Yap Law Chambers, LLC (Singapore)
Panellists:
• Shabina Begum, Dawson Cornwell (United Kingdom)
• Commander Hilda Sirec, Australian Federal Police (Australia)
---
Jeremy S.K. Chan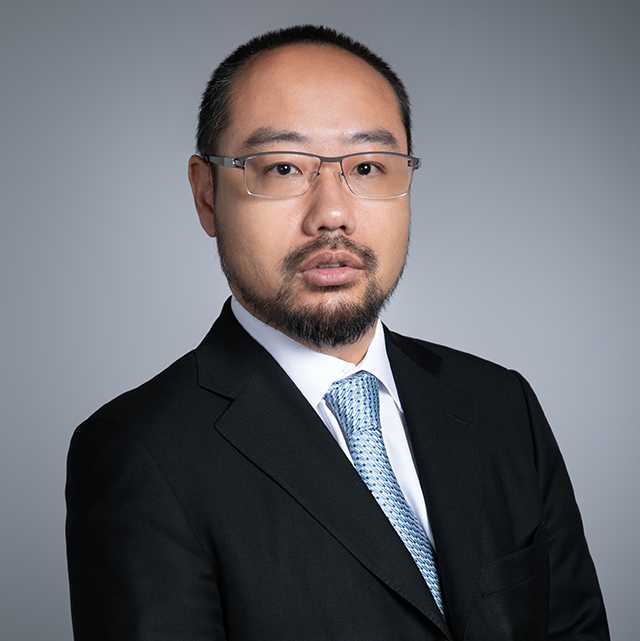 "One of the sought after juniors in matrimonial practice as well as an expert in probate issues. He is a pragmatic all-round lawyer with client's interests at the forefront, stemming from his participation in most of the complex and big money cases in Hong Kong in the past decade." 
Legal 500 Asia-Pacific 2021, Family & Private Client — Leading Junior (Tier 1)
Jeremy
enjoys a broad civil practice, concentrating particular emphasis upon private client work and Chancery matters, in particular matrimonial finance & family law, inheritance & probate, trust & administration, conveyancing & land disputes. He is widely regarded as "one of the top family practitioners", as noted in
Chambers & Partners Global 2020 ,
ranked in
Legal 500 Asia-Pacific 2021
as a Leading Junior in Family & Private Client work, and recognised as a Preeminent Junior Counsel in
Doyle's Guide
to Hong Kong's leading family and divorce lawyers for 2021.
Disclaimer: This event is co-organised by IAFL and LAWASIA. Except as otherwise noted, the views expressed at this event are the views of the speakers only and do not represent the opinions of any other Member or employee of Denis Chang's Chambers.