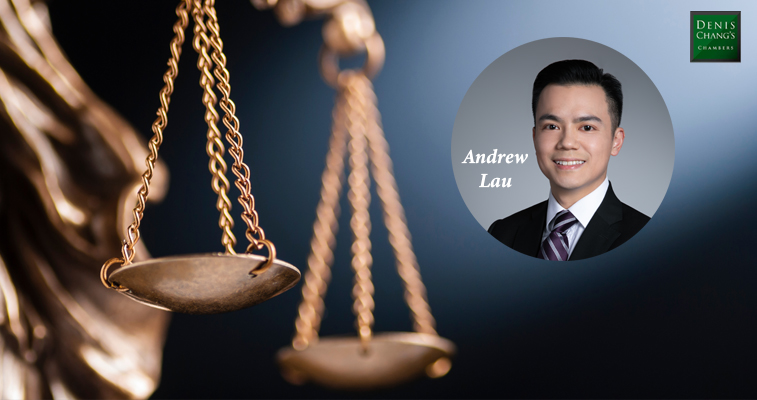 Andrew Lau awarded the inaugural Patrick Yu Memorial Scholarship
We are delighted to announce that Andrew Lau has been selected by the Hong Kong Bar Association to receive the inaugural Patrick Yu Memorial Scholarship. The Scholarship is designed with the objective of encouraging candidates of high calibre, who have been qualified to practice as a barrister in Hong Kong for a period of 5 years or less, to practice in criminal work or to join criminal practice.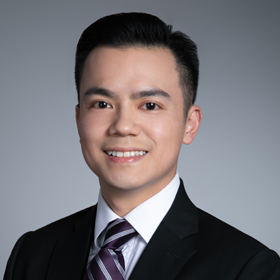 The award enables recipients to participate as counsel in criminal trials or appeals in Hong Kong for a legally-aided defendant together with and under the guidance of a more senior counsel.
The Scholarship was established by the Hong Kong Bar Association to commemorate the life of Patrick Yu Shuk Siu (1922 to 2019), who was one of the foremost criminal barristers and the first Chinese person to be appointed Crown Counsel in Hong Kong.
Patrick Yu's life was well described in his memoirs. The Scholarship is very much a project after his own heart, as he was indefatigable in helping young barristers set up their practice and many have benefited from his unstinting guidance and advice.
We would like to extend our warmest congratulations to Andrew and wish him all the best in his criminal law practice.
Andrew is a Charles Ching Scholar and a Patrick Yu Scholar. He has a broad civil and criminal practice, with experience in areas such as commercial disputes, company/insolvency, construction, equity/trusts, land, probate, family, personal injuries and public law.
In his criminal practice, Andrew acted as co-counsel for the 1st Defendant in appealing against conviction in HKSAR v Cheung Kwai Choi and Chow Nok Hang [2018] HKCFI 2243; [2019] HKCFA 13 (contravention of an administrative instruction issued under the Legislative Council (Powers and Privileges) Ordinance (Cap. 382).
As sole advocate, he secured the acquittal of the 4th Defendant in HKSAR v Leung Shun Kwan & Ors, TMCC 1953/2020, who was charged with taking part in an unlawful assembly, using facial covering at an unlawful assembly, and possessing instruments with intent to destroy or damage property. In addition to trials and appeals, Andrew also has experience handling legal visits, bail applications and pleas in mitigation.
Visit Andrew's profile for more details. 
---
This article was first published on 9 June 2022.