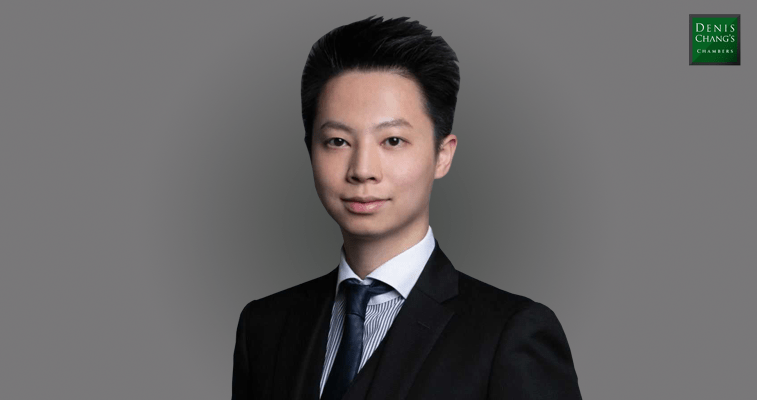 NATIONAL SECURITY LAW – Anson Wong Yu Yat presents at international symposium on "The National Security Law of Hong Kong: Theoretical and Practical Perspectives"
On 11 September 2020, Anson Wong Yu Yat joined a group of over 40 legal experts and scholars from mainland China, Hong Kong and Canada at an international symposium to discuss the critical theoretical issues and practical difficulties related to the implementation of the National Security Law ("NSL") in Hong Kong.
The full-day online conference, entitled "The National Security Law of Hong Kong: Theoretical and Practical Perspectives", was divided into six sub-themes:
• Implications of the NSL on the "One Country, Two Systems" policy and HKSAR's politics and governance;
• The application of national laws in the HKSAR and the relationship between the NSL and the Basic Law of the HKSAR;
• The NSL in the context of International Law;
• Connection between the NSL and Hong Kong's criminal law and criminal procedure law;
• National security mechanism for the HKSAR under the NSL: power and accountability; and
• Human rights protection in the HKSAR under the NSL.
DCC Member Anson offered his views under the fourth sub-theme with a presentation on "The First High Court Judgment on the National Security Law of Hong Kong: A Practitioner's Perspective".
This conference was co-organised by the Centre for Chinese and Comparative Law and the Public Law and Human Rights Forum of the School of Law of City University of Hong Kong, together with the "One Country Two Systems" Law Institute of Renmin University of China. It is one of (if not) the largest online academic conferences on the NSL that has been held to date.
---
Anson Wong Yu Yat


Anson has developed a broad civil practice with an emphasis on public law (such as Leung Kwok Hung v Secretary for Justice [2020] 2 HKLRD 771; [2020] 1 HKLRD 1, which challenged the constitutionality of the Emergency Regulations Ordinance and the "anti-mask" law), intellectual property litigations and competition law matters. Beyond public law, Anson appeared in one of the first two enforcement actions before the Competition Tribunal, arguing issues relating to the burden and standard of proof as well as the proper approach for determining pecuniary penalties (see Competition Commission v W Hing Construction Co Ltd [2019] 3 HKLRD 46 & [2020] 2 HKLRD 1229).