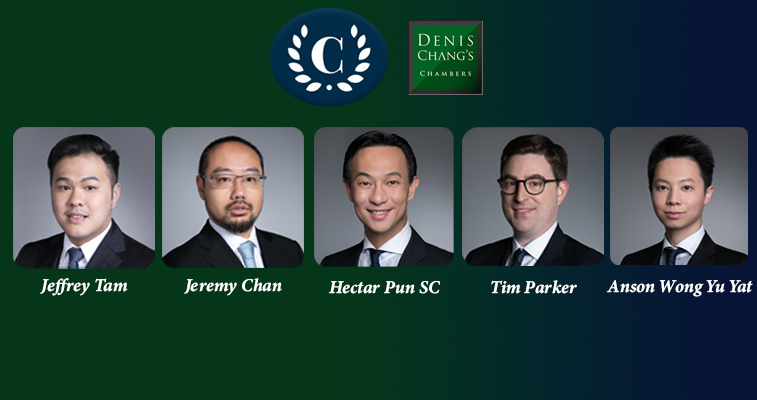 Members of Denis Chang's Chambers ranked as leading practitioners in Chambers and Partners Greater China Region Guide 2023
In the latest Chambers and Partners Greater China Region Guide, five Members of Chambers, across the areas of Administrative & Public Law, Commercial Dispute Resolution, and Family/Matrimonial, have received recognition for their depth of expertise, compelling advocacy and other outstanding strengths.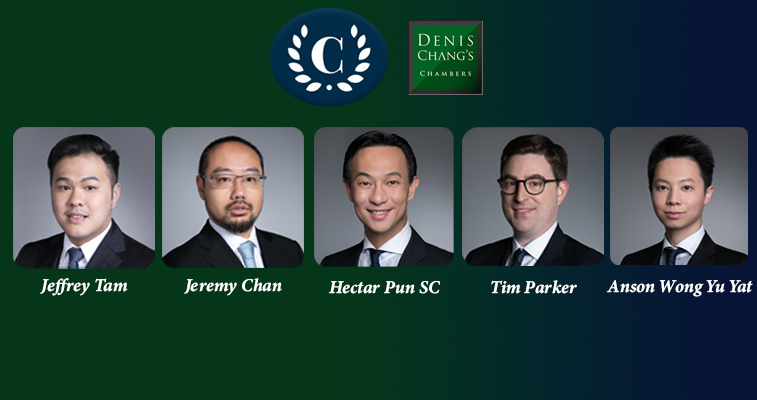 Hectar Pun SC
Administrative & Public Law: Spotlight Table – Silks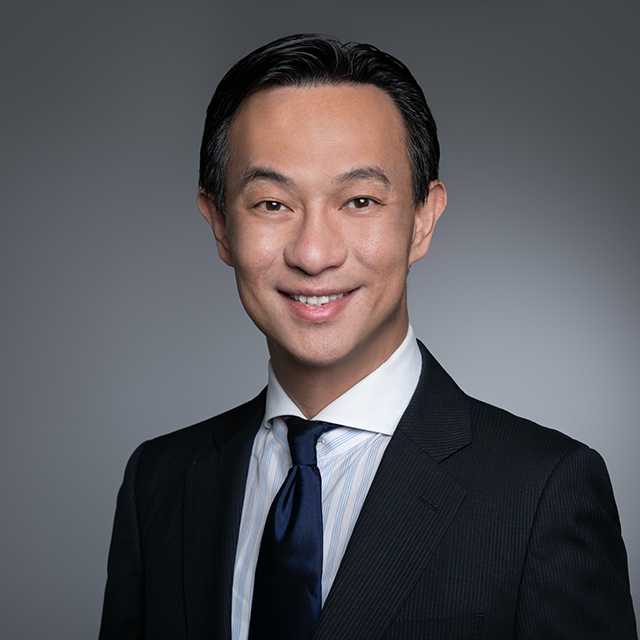 Hectar Pun SC is "widely cited as a judicial review specialist who has handled a number of landmark cases relating to gender identity, same-sex marriages and unlawful assembly".
Praise for Hectar:
• "Hectar is very senior and offers a very professional delivery and impeccable performance as a court advocate."
• "He's a judicial review human rights specialist, and obviously a judicial review specialist in general."
Jeremy Chan
Family/Matrimonial: Spotlight Table – Juniors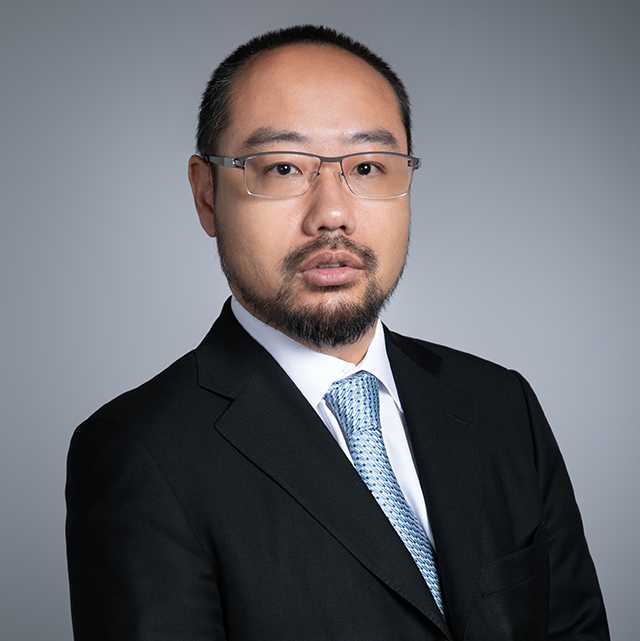 Jeremy Chan is lauded as "a recognised authority on matrimonial finance and family law matters, particularly those involving complex and high-value financial questions", who "offers focused expertise in disputes arising out of familial breakdowns involving trust and assets abroad."
Praise for Jeremy:
• "Jeremy is always very well prepared and provides very good input and is a very good team player. He's also very good technically, writes very thorough submissions and is trusted by the judges. There's no question about his advocacy skills."
• "Jeremy's great, I've got nothing but nice things to say. He tries to find solutions and is very competent on his feet."
• "He's always my favourite. He's technically very good and gives the right advice. He is just very clever and is always prepared, even when he is very busy."
Tim Parker
Administrative & Public Law: Spotlight Table – Juniors
Commercial Dispute Resolution: Juniors  (Band 2)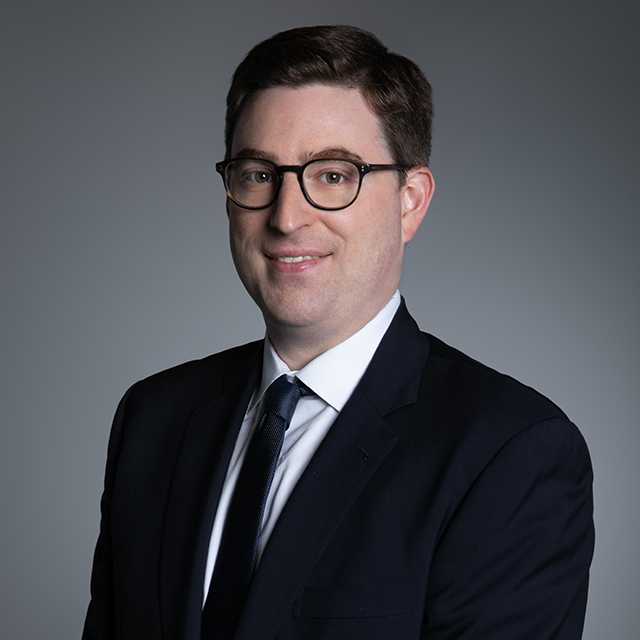 Tim Parker is known for "specialising in public international and regulatory law" and being "particularly active on civil liberties cases and constitutional law matters", having handled "a number of prominent administrative and public law cases, including judicial review challenges relating to police powers, marriage laws and mistreatment of journalists."
Praise for Tim:
• "He is a fantastic barrister – super intelligent, very commercial and easy to work with. When you take into account Tim's seniority, I don't find anyone quite comparable at that level."
• "Tim is extremely intellectual and practical and it is difficult to find another junior barrister of his calibre. Overall, while his written work is excellent, his advocacy and performance in court are also very impressive, making him one of the best junior barristers in Hong Kong."
• "He did a fantastic job and is an undoubted intellect."
Jeffrey Tam
Administrative & Public Law: Spotlight Table – Juniors
Commercial Dispute Resolution: Juniors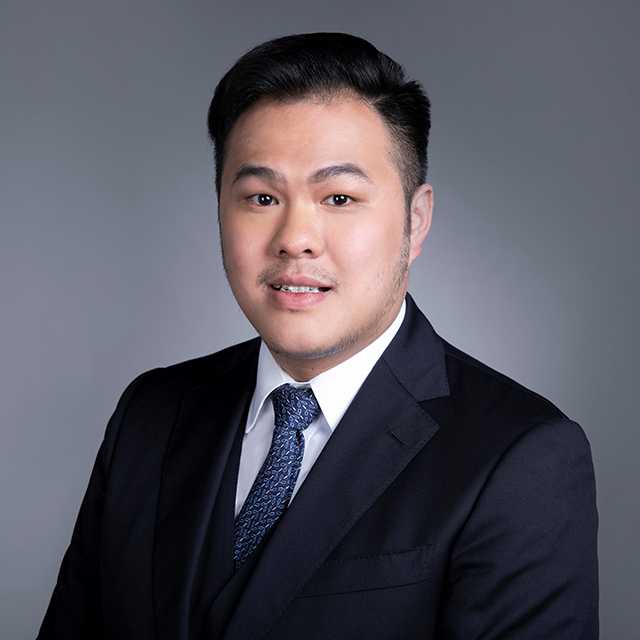 Jeffery Tam "stands out for his involvement in high-profile cases concerning public order issues and the activities of prominent politicians and business figures", maintaining a "broad public law practice that spans issues relating to broadcasting, elections, police powers, housing policy and the National Security Law." In addition, Jeffrey is noted for operating "a broad commercial practice, embracing, among other matters, shareholder and securities-related issues."
Praise for Jeffrey:
• "He's good in commercial and public law and is involved in many of [the] biggest public law cases, either as junior or by himself. He's very reliable."
• "Jeffrey Tam impressed me; I have worked with him in various high-profile cases. He has great organisation and legal research skills."
• "I truly appreciate Mr. Tam's assistance and representation on this matter. He has accurately addressed the concerns and issues raised by the court and has comforted the court with very detailed submissions and authorities."
Anson Wong Yu Yat
Administrative & Public Law: Spotlight Table – Juniors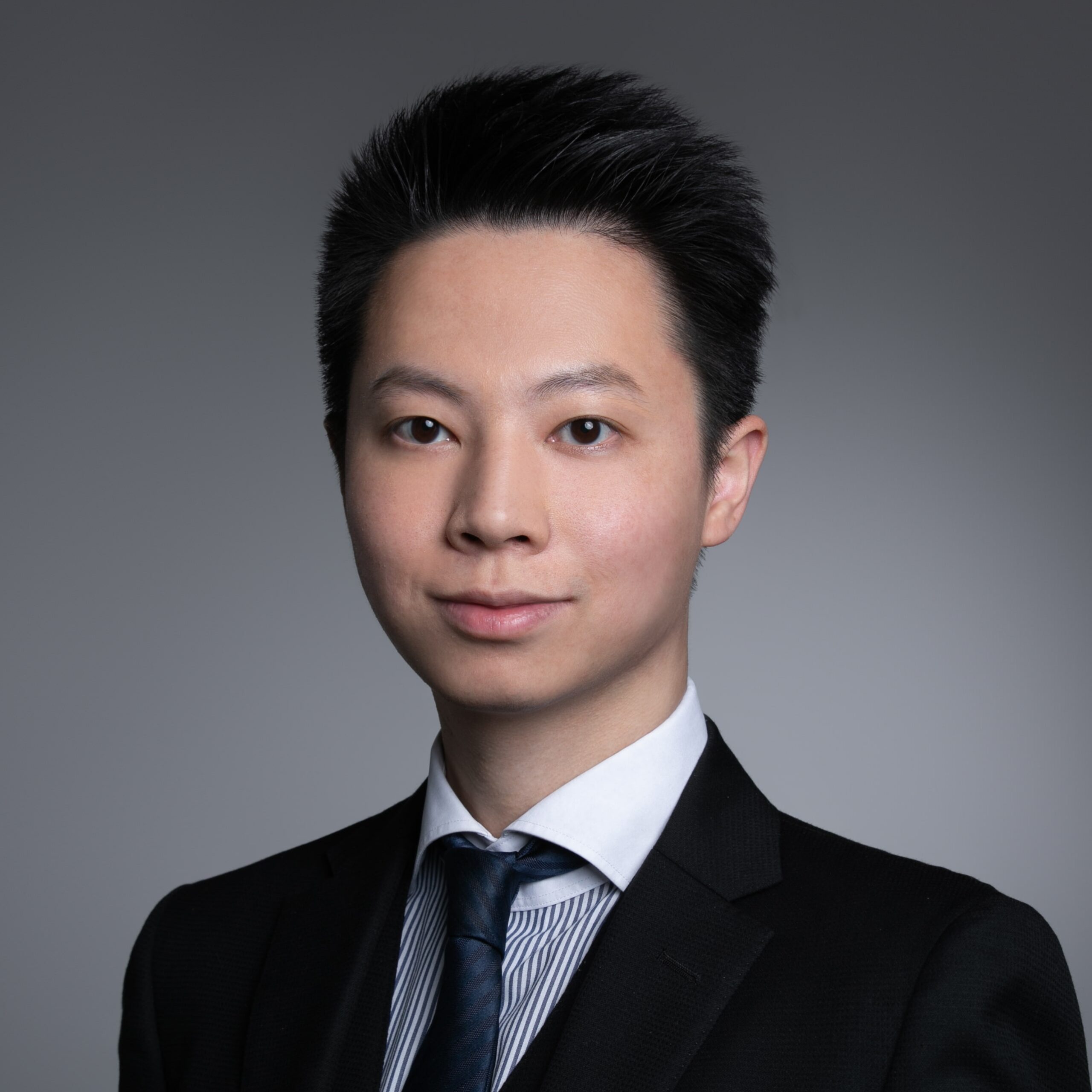 Anson Wong Yu Yat "wins plaudits as a junior with strong expertise in a variety of public law fields", with his work spanning "issues of inmates' rights, unlawful assembly, marriage and employment disputes."
Praise for Anson:
• "Anson is not afraid to throw out an idea to solicitors or clients. He's a bright, upcoming barrister with a bright future."
• "He did a very good job in our case, which was very different from the usual. He worked intensively and argued well in the first instance and in appeal. I was very impressed with him. He has a lot of public law experience and is very good in these cases involving employees."
• "He is diligent, responsive and very knowledgeable in administrative and public law. He always has answers to my substantive and procedural queries on judicial review and constitutional challenges in criminal proceedings, and can readily reference relevant case authorities in a tight timeframe. With his vast experience and expertise in this area of law, I know that his advice can be trusted and relied upon."
We would like to express our sincere gratitude to our clients and peers who took the time to provide their positive feedback. Our heartfelt thanks also go to Chambers and Partners' Greater China Region Editorial Team for their recognition and support.
About Chambers and Partners
Chambers and Partners is a leading independent professional legal research company which identifies and ranks the most outstanding legal practitioners in over 200 jurisdictions throughout the world.
---
This article was first published on 19 January 2023.