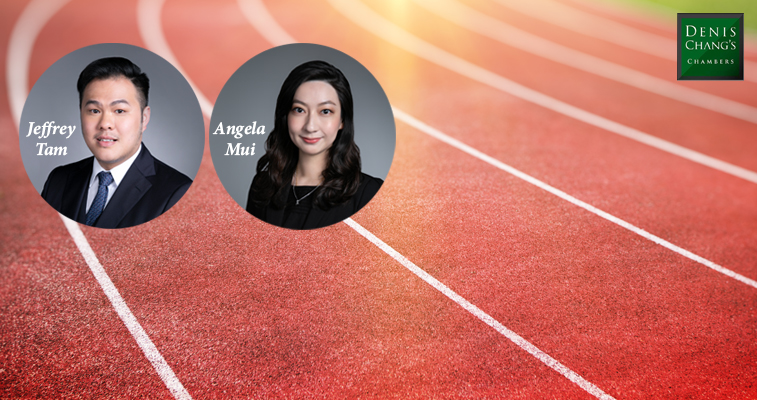 Death Inquest: Coroner's jury finds that student who collapsed during physical education lesson died of natural causes
Xiao Ye-tao ("Xiao") fainted and died while jogging in physical education ("PE") class at Lui Ming Choi Lutheran College. His previous medical history included three days of hospitalisation after feeling unwell in school, but he had not been diagnosed with any disease. The autopsy report found that Xiao, who did not suffer from any congenital heart disease, died from lymphocytic myocarditis – the inflammation of heart muscles, and concluded that the cause of death was natural.
Concluding the 5-day death inquest, the jury unanimously found that the cause of Xiao's death was natural. It made no recommendations to the school, but gave four recommendations to the Education Bureau, including the annual inspection of all schools in Hong Kong to ensure compliance with guidelines on dealing with students with health conditions.
Jeffrey Tam and Angela Mui represented Lui Ming Choi Lutheran College, who is a properly interested party in the inquest.
Background of death inquest
Xiao was born in Fujian province and came to Hong Kong in 2017.
He was a 19-year-old form four student at secondary school Lui Ming Choi Lutheran College in Tsuen Wan ("the School").
In March 2019, Xiao suddenly collapsed during PE class with his classmates at Shing Mun Valley Sports Ground. He was taken to Yan Chai Hospital in the same district but was certified dead upon arrival.
Just months before his death, Xiao had participated in a 400m race during the School's Sports Day.
Testimonies of key witnesses
Testimony of Xiao's mother
During the death inquest, Xiao's mother gave evidence that he was hospitalised for three days in June 2018. She claimed that a doctor suggested that Xiao suffered from congenital heart problems.
Subsequently, the School office requested Xiao to update his health declaration form after he felt unwell at school again in October 2018. The updated form, completed by Xiao's mother, stated that he suffered from congenital heart disease.  He would have chest pain and shortness of breath, and was not suited for vigorous activity or running.
Testimony of Xiao's doctor
Xiao's doctor at Yan Chai Hospital also gave evidence at the death inquest.
Xiao was not diagnosed with any heart disease during his 3-day hospitalization in June 2018.  Xiao's doctor only suspected he might be suffering from myocarditis.
When the doctor conducted a follow-up examination of Xiao in January 2019, he gave Xiao medication but did not advise him to refrain from exercising; rather, he encouraged Xiao to do more exercise, especially aerobic exercise.
Testimony of the A&E doctor
Echoing the testimony of Xiao's doctor, the A&E doctor at Yan Chai Hospital gave evidence that Xiao was not diagnosed with any heart disease.  
Testimony of PE teacher
According to the PE teacher, he was never provided with Xiao's updated health declaration form which stated that he was not suited for vigorous activity or running.  
On the day of the incident, he began the lesson by asking all the students if anyone was not suited to do a 1.5km run. Since nobody spoke up, the run commenced.
Around seven minutes into the run, the students informed the PE teacher that Xiao was not feeling well. At that point, Xiao was lying pale-faced on the ground with difficulty breathing. The PE teacher immediately gave Xiao first-aid treatment and administered electric shocks using an automated external defibrillator (AED).
Testimony of forensic pathologist
Giving evidence at the death inquest, the forensic pathologist told the Court that Xiao did not suffer from any structural or congenital heart disease. He died from lymphocytic myocarditis, which constituted a natural cause of death.
Lymphocytic myocarditis involves the inflammation of heart muscles caused by the accumulation of white blood cells (lymphocytes).
As the forensic pathologist explained, the causes of myocarditis largely fall into 3 categories: viral infection, autoimmune disorder, and medication. When lymphocytes encounter heart muscle cells, it triggers an inflammatory response which cause the heart cells to die.
Myocarditis may lead to arrhythmia, i.e. abnormality of the heart's rhythm, which can cause sudden collapse or death. Therefore, persons with myocarditis are advised to avoid vigorous exercise since such activity could interfere with the healing of heart cells. However, there has not been any finding in medical literature that exercising could exacerbate arrhythmia.
Testimony of the school principal
Following Xiao's death, the School convened an emergency meeting to examine the relevant procedures and subsequently made improvements.
Jury's verdict and recommendations
Concluding the 5-day death inquest, the coroner's jury unanimously found that Xiao died of natural causes.
The jurors did not make any recommendations to the School.
As regards the Education Bureau ("the Bureau"), the jury recommended as follows:
• Conduct an examination of Hong Kong schools at least once a year, to ensure that the schools implement the Bureau's safety guidelines on physical education.
• Assign staff to conduct internal inspections at schools to ensure that the guidelines are complied with.
• Penalise any school which fails to follow the guidelines and lay down the penalty terms as soon as possible.
• Undertake a review of all schools' supervisory mechanism in charge of enforcing the guidelines. The objective is to prevent similar incidents from occurring again.
This death inquest was reported widely in the local press, including:
• in English –  RTHK, The Standard
• in Chinese – HK01, Ming Pao, Now News, RTHK, Stand News 
---
Representation:
Jeffrey Tam and Angela Mui, instructed by Joseph C. T. Lee & Co., acted for Lui Ming Choi Lutheran College, a properly interested person in the death inquest (Re Xiao Ye-tao 肖葉濤, deceased, CCDI-730/2019(ST)).
---
Jeffrey Tam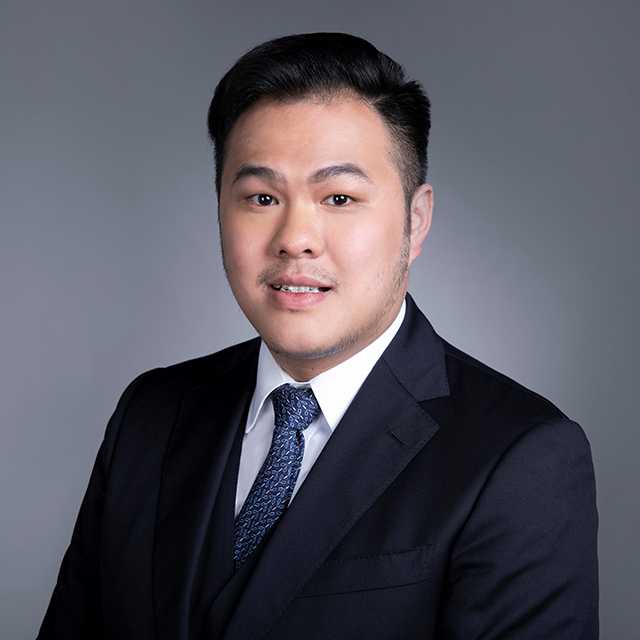 Since being called in 2009, Jeffrey has established a solid practice in public law, having been involved in a number of landmark judicial review cases. Recently, in Tam Hoi Pong v Town Planning Board [2020] KCFI 2265, he represented the successful Applicant in challenging the Board's decision to approve a developer's application for planning permission even though the relevant requirements under the New Nature Conservation Policy were not met. Visit

Jeffrey's profile

for more details on his experience. 

Jeffrey also specialises in representing parties in death inquests. He acted for the Hong Kong Professional Teachers' Union in the inquest into the suicide of primary school teacher Ms Lam Lai-tong. Jeffrey is also acting in the inquest concerning two firefighters who were killed during the fire at Amoycan Industrial Centre in 2016.
Angela Mui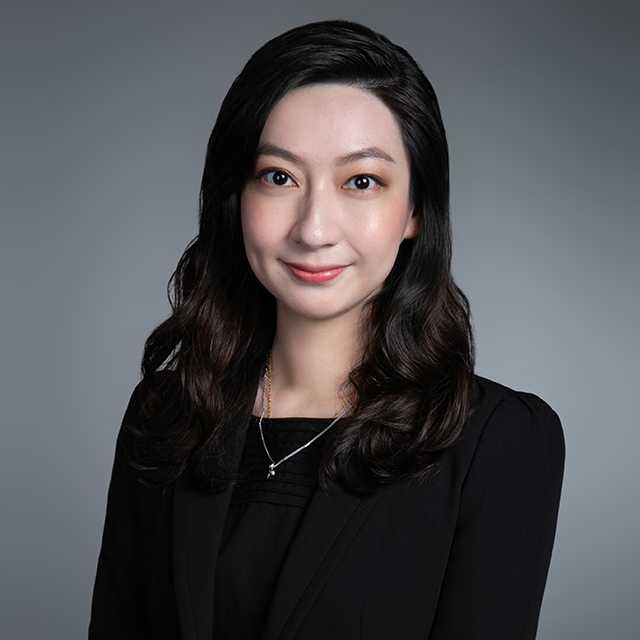 Angela's civil practice encompasses matters such as defamation, commercial, probate, family trust, personal injuries, land and conveyancing, securities and finance, employment disputes, professional disciplinary actions and judicial review.

In the area of defamation, she has advised authors of the publisher, Penguin Books, on potential issues of defamation; she has also appeared before the Court of Appeal and the Court of Final Appeal in Chang Wa Shan v Esther Chan Pui Kwan (2018) 21 HKCFAR 370, which is also reported in the UK Entertainment and Media Law Reports [2019] EMLR 10. Learn more about Angela's practice.
Disclaimer: This article does not constitute legal advice and seeks to set out the general principles of the law. Detailed advice should therefore be sought from a legal professional relating to the individual merits and facts of a particular case. The photograph (by Tim Hüfner on Unsplash) which appears in this article is included for decorative purposes only and should not be taken as a depiction of any matter to which the case is related.