HK45 CISG Seminar – 17 May 2022, 4.30pm – 6.00pm
In this talk moderated by Tara Liao, Member of the HK45 Committee, the speakers will provide an introduction to the UN Convention on Contracts for the International Sale of Goods (CISG), with an emphasis on its application in arbitrations. They will share their experience in inter alia the interpretation of arbitration clauses, issues of conflict of laws and interaction between CISG and the domestic law in arbitrations as practitioners as well as from an institutional perspective.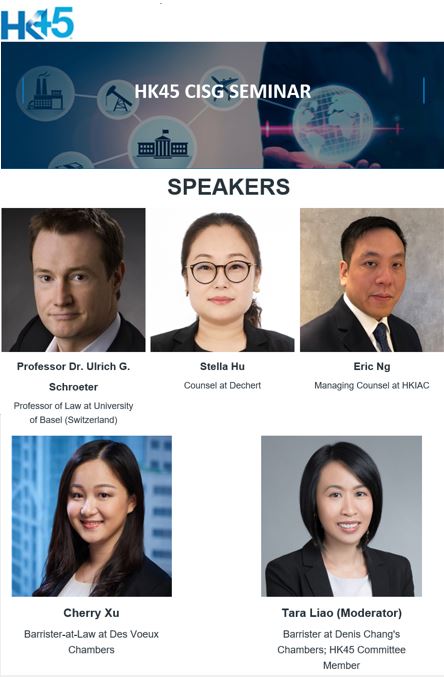 Date:

17 May 2022 (Tuesday)

Time:

4:30pm – 6:00pm HKT

Org

aniser:

HK45

Language:

English

Format:

Live Webinar

 

 
To register, click here.
Agenda
16:30 – 16:35     Introduction
16:35 – 17:05     Keynote Lecture by Professor Dr. Ulrich G. Schroeter
17:05 – 17:45     Panel Discussion
17:45 – 18:00    Q&A and Closing
About HK45
HK45 is a group for young arbitration practitioners in Hong Kong and beyond formed under the auspices of the HKIAC. Its aims are to promote interest in and knowledge of issues relating to arbitration, and to provide opportunities for both professional development and social interaction.  
Tara Liao of Denis Chang's Chambers is an HK45 Committee Member.
---
Tara Liao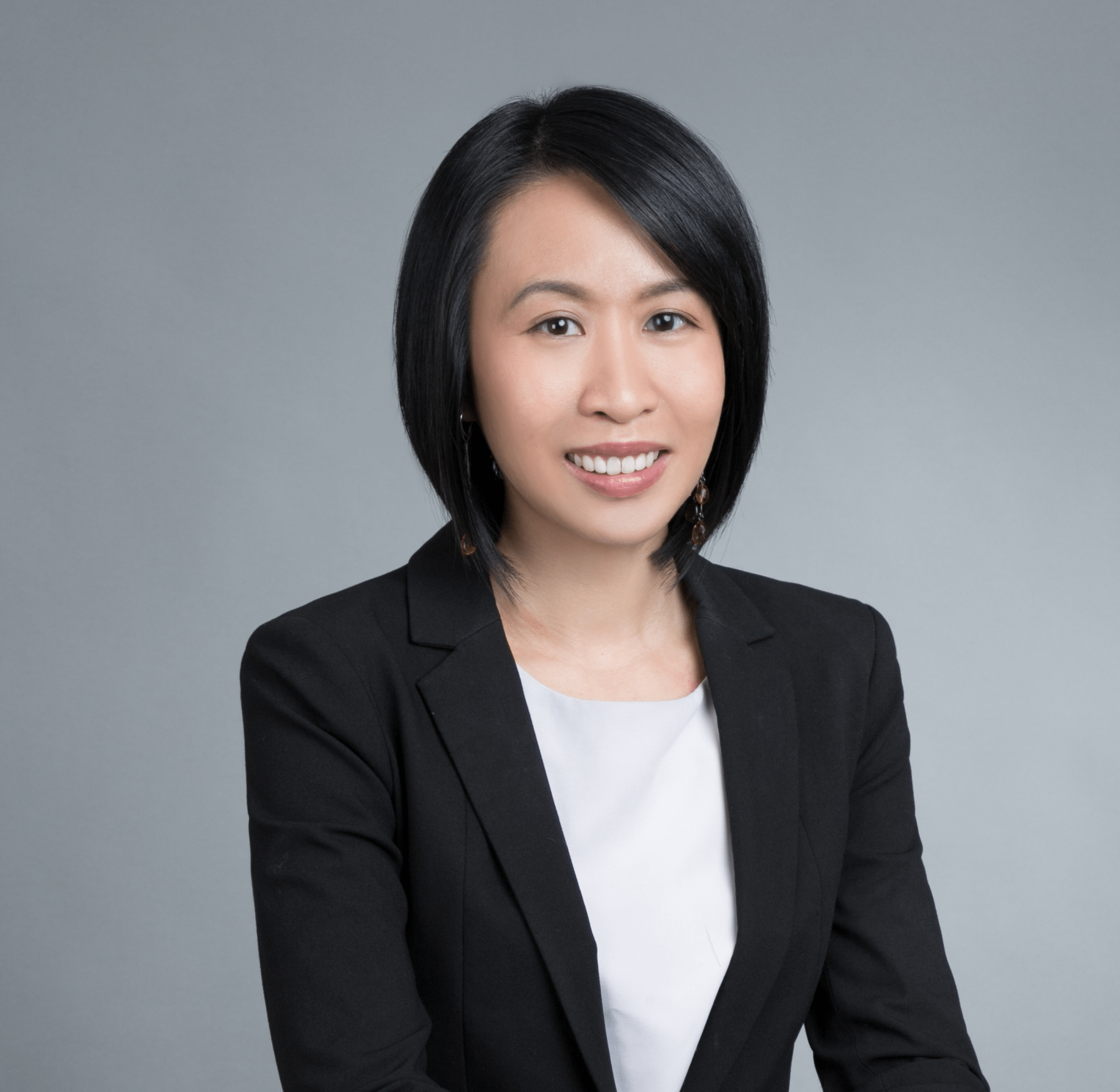 Tara was called to the Hong Kong Bar in 2015. She appears regularly in the Court of Appeal and the High Court in commercial, company, insolvency and cross-border disputes and in HKIAC hearings. Prior to joining the Hong Kong Bar, Tara was a solicitor in an international law firm specialising in commercial litigation and regulatory matters. She holds a bachelor's degree in PRC laws from Peking University and passed the PRC National Judicial Examination.
Tara has handled various commercial arbitration cases and is experienced in arbitration related Court proceedings such as stay applications and applications for interim injunctions in aid of arbitration.
She is a member of the HK45 Committee for 2021 to 2023.
---
Disclaimer: This event is organised solely by HK45. Except as otherwise noted, the views expressed at this event are the views of the speaker only and do not represent the opinions of any other Member or employee of Denis Chang's Chambers.