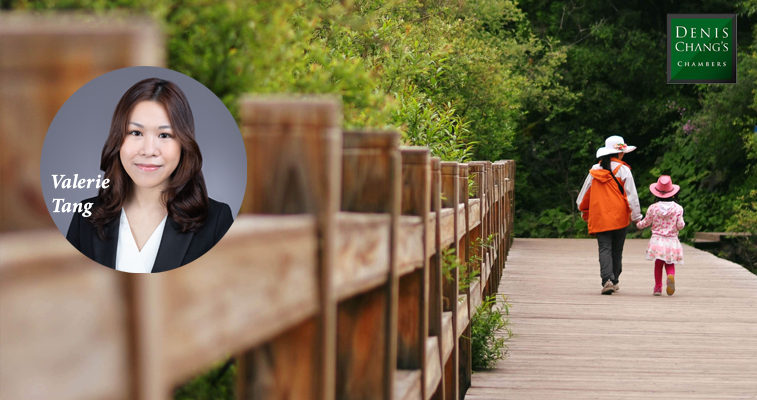 FAMILY LAW – District Court orders maintenance pending suit in dispute involving spouses financially impacted by COVID-19
In the interim maintenance application in KKSR v. CLH (FCMC13299/2019) [2020] HKFC 94, both the Petitioner husband and Respondent wife found their incomes adversely affected by the COVID-19 outbreak. Rejecting the husband's claims of financial inability, the Hong Kong District Court ordered him to pay maintenance pending suit to the Respondent wife on a monthly basis until further order. Valerie Tang acted for the successful Respondent wife. 
Background – Application for maintenance pending suit on the basis of income reduction
In this family case, the Petitioner husband ("H") is a retired businessman, while the Respondent wife ("W") works as a flight attendant. They have an adopted daughter. After H filed for divorce, the Court granted both parties joint custody of their daughter, with care and control to W and reasonable access to H. The Decree Nisi had been granted.
Subsequently, W applied to the Court for, among others, H to pay her HK$27,000 per month as maintenance pending suit ("MPS") for the daughter. Despite H's voluntary monthly payment of HK$10,000, W is unable to cover household expenses and expenses for herself and the daughter. She suffered a salary reduction after her employer's restructuring due to the COVID-19 outbreak, and she lost her rental income after termination of the matrimonial home's tenancy.  
H, who owns 9 Hong Kong and overseas landed properties, opposed W's application. Since some of his properties became vacant due to COVID-19, he argued that his monthly rental income is insufficient to meet his monthly expenses. However, he offered to continue the voluntary monthly payment of $10,000 per month until the determination of the ancillary relief proceedings.
District Court's ruling – Husband in financial position to pay interim maintenance 
In relation to W, the Court considered that she will receive rental income from the matrimonial home again when it is rented out in the near future. Taking a broad brush approach in assessing her income and expenses, the Court determined W's shortfall to be around HK$17,500 per month.
As for H, the Court agreed with Valerie Tang, Counsel for W, that many of the so-called costs and charges for H's vacant properties are one-off expenses and accordingly the claim is obviously excessive.
Without ruling on the true amount of H's rental income (which was in dispute), the Court took the view that H's rental income is way more than sufficient to meet his reasonable monthly expenses and there is "little doubt that H has the ability to pay W HK$17,500 per month as MPS for her immediate and reasonable needs". The Court made an order to this effect.  
Furthermore, despite H's argument to the contrary, the Court directed that W could make use of all of the rental income from the matrimonial home for interim maintenance, until further order of the Court.
Representation:
Valerie Tang, instructed by Tang, Lee & Co. LLP, represented the successful Respondent wife.
This article was first published on 21 June 2021.
---
Valerie Tang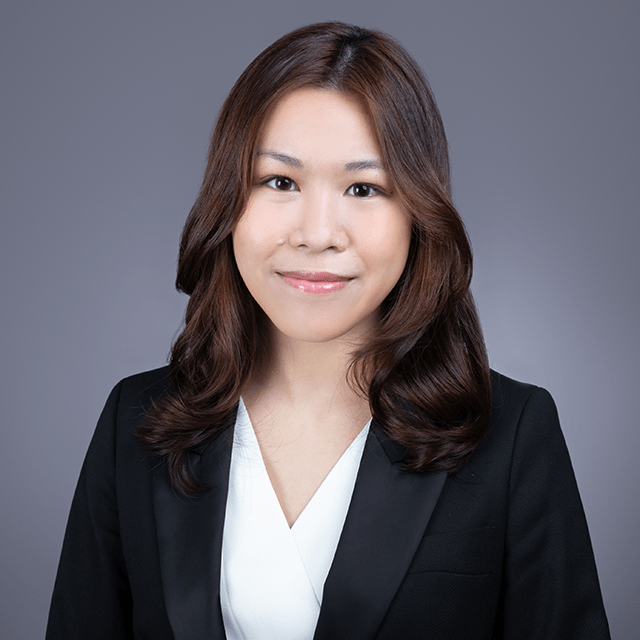 Valerie joined Denis Chang's Chambers in 2019. She is developing a predominantly civil practice, and has experience in matrimonial, commercial, land, probate and criminal matters.

In addition to KKSR v CLH [2021] HKFC 63, Valerie has appeared as sole advocate in a number of family law cases including CWBA v LWS (FCMC 10645/2008), where she successfully sought enforcement of maintenance payments in arrears by way of attachment order to government pension.
---
Disclaimer: This article does not constitute legal advice and seeks to set out the general principles of the law. Detailed advice should therefore be sought from a legal professional relating to the individual merits and facts of a particular case. The photograph which appears in this article is included for decorative purposes only and should not be taken as a depiction of any matter to which the case is related.