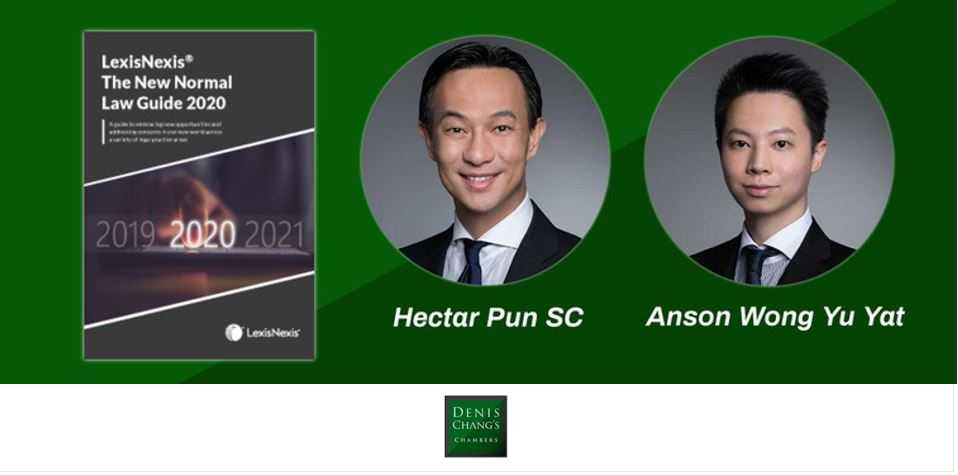 ADMINISTRATIVE & PUBLIC LAW – Hectar Pun SC and Anson Wong Yu Yat contribute to "The New Normal Law Guide 2020" published by LexisNexis
Denis Chang's Chambers is honoured to be the only barristers' Chambers in Hong Kong featured in The New Normal Law Guide 2020 published by LexisNexis Hong Kong. Hectar Pun SC and Anson Wong Yu Yat contributed the article entitled "The Right to Property and Potential Legal Challenges against Forced Closure of Certain Business Premises amid Public Health Crisis".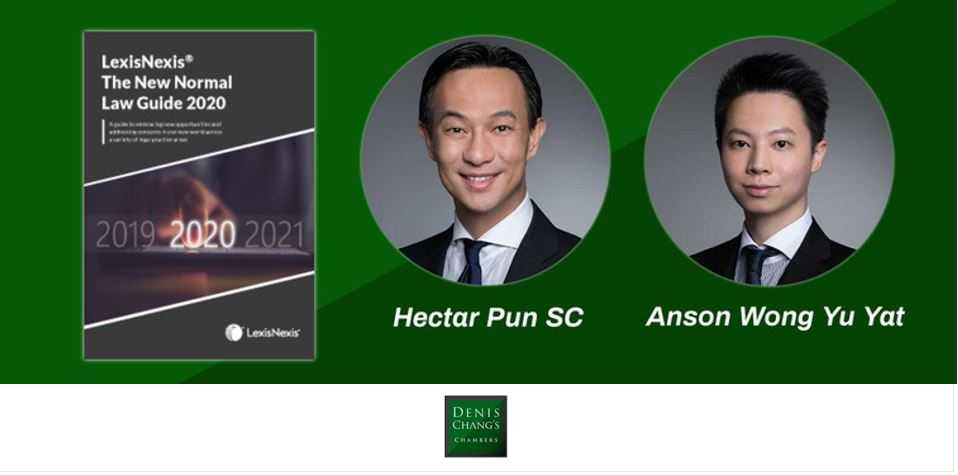 The publication offers guidance for embracing new opportunities and addressing concerns in our new world across a variety of legal practice areas. It also features contributions from 24 other law firms.

We would like to express our thanks to LexisNexis Hong Kong for this collaboration opportunity.
To download the publication, please visit the dedicated page on LexisNexis's website.
---
Hectar Pun SC


Hectar was called to the Bar in 1995 and appointed Senior Counsel in 2015. His practice spans an extensive array of areas, including constitutional and administrative law, commercial law, company law, criminal law, and family law. He appears regularly on behalf of applicants in major judicial review proceedings. Visit Hectar's profile for more details on his practice.

---

Anson Wong Yu Yat


Called in 2015, Anson has developed a broad civil practice with an emphasis on public law, intellectual property litigation and competition law matters. Apart from representing applicants in numerous human rights-related judicial review cases, Anson has also acted for the City University of Hong Kong in successfully opposing a student's judicial review application: So Ching Yat v City University of Hong Kong [2016] 3 HKLRD 661. Access a list of Anson's selected cases from his profile.
This article was published on 21 September 2020.