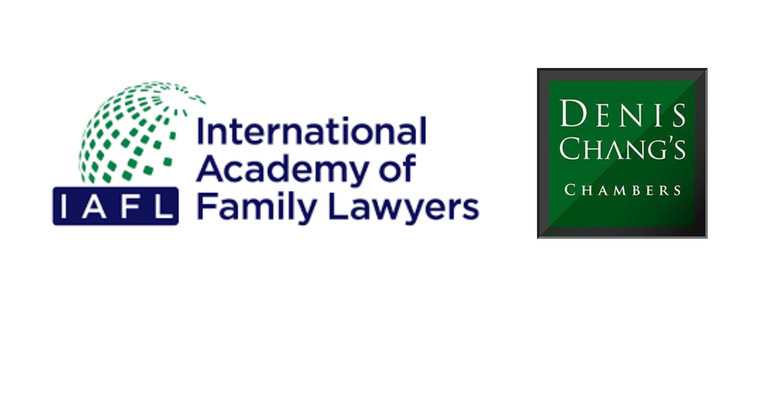 FAMILY LAW – Member of Denis Chang's Chambers invited by International Academy of Family Lawyers to share expertise on choice of forum issues in Hong Kong
On 6 August 2020, family law practitioners from the UK, Australia, New Zealand, Hong Kong and Indonesia gathered together at a webinar hosted by the International Academy of Family Lawyers ("IAFL") on the topic of "Choice of jurisdiction and forum shopping: Spoilt for choice?"
Tim Amos QC of QEB Chambers (England) opened the session with an analysis of the recent decision of the UK Supreme Court in Villiers v Villiers [2020] UKSC 30. The case concerned whether the English family court had any power to stay the wife's application for maintenance under s. 27 of the Matrimonial Causes Act 1973 given that the divorce proceedings were conducted in Scotland.
The majority of the Supreme Court held, among others, that the "first in time rule" applied, so that if the party applied for maintenance first in England, the case had to go ahead in England. Moreover, the English court had no power to stay the maintenance proceedings in order for the issues to be decided within the Scottish divorce proceedings on the ground that the English court was a less appropriate forum than the Scottish court because the two sets of proceedings were not 'related actions' within the meaning of the EU Maintenance Regulation (EC) No 4/2009. The two sets of proceedings were held not to be "related" notwithstanding the fact that an application for maintenance could have been made in the Scottish divorce proceedings.
Generally, a court in England will award maintenance of a higher amount and for a longer duration than a court in Scotland. The Supreme Court's decision leaves open the possibility of forum shopping, i.e. choosing where to litigate a matter with a view to yielding a better outcome.
After exploring the implications of the case, other panellists on the webinar including – Anita Chan QC of Princes Chambers (New Zealand), Jeremy S.K. Chan of Denis Chang's Chambers and Andrew Sriro of Satrio Law Firm (Indonesia) – discussed the legal and practical considerations arising from choice of forum issues in their respective jurisdictions.
Formed in 1986, the IAFL is a worldwide association of practising lawyers who are recognised by their peers as the most experienced and skilled family law specialists in their respective countries. Today, the IAFL has over 860 Fellows who come from 59 countries. This webinar was co-ordinated by Jason Walker of Gadens (Australia), and was the first session organised under the IAFL's Asia Pacific Chapter which comprises over 120 Fellows from 10 countries. To access the recorded webinar, please visit the IAFL's website (membership required).
Members of DCC including Jeremy S.K. Chan regularly undertake matters which involve choice of forum issues across a wide range of areas, such as insolvency law – Joint & Several Liquidators of Rennie Produce (Aust) Pty Ltd v Cheung Fong Chau Alan and Others [2020] HKCFI 1500 (James Wood);  commercial law – Ko Nga Chun v. Companhia De Desenvol Vimento Wui San Limitada [2018] HKCFI 1134 (Hectar Pun SC and Richard Yip); and family law – SA (formerly SA) v SPH, CACV 99/2012 (Tim Parker).