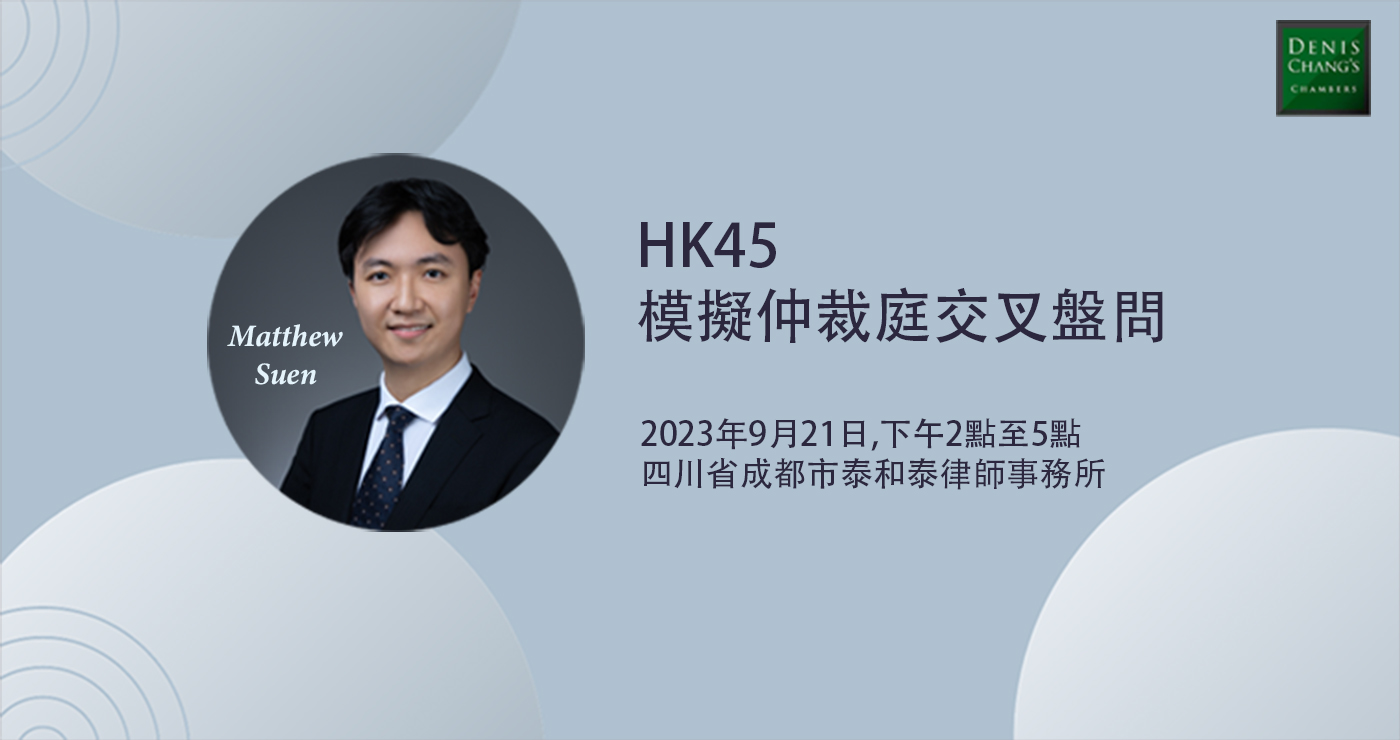 Matthew Suen Presents: Experience the Power of Cross-Examination
Don't miss out on the informative and captivating event "Simulated Expert Witness Cross-Examination" hosted by HK45 and Tahota (泰和泰律师事务所). Our chambers' barrister, Matthew Suen, will be among the esteemed guests.
This event is perfect for legal professionals, arbitrators, or anyone who is interested in arbitration. You'll have the opportunity to witness a simulated cross-examination and gain valuable insights from experienced legal practitioners.
Matthew will demonstrate his expertise in cross-examining expert witnesses during the event. You'll be able to observe the strategies, techniques, and nuances employed in this critical aspect of arbitration proceedings. Don't miss out on this chance to learn from the best!
• Date: September 21, 2023 (Thursday)
• Time: 14:00 – 17:00 (Beijing Time)
• Location: TAHOTA Chengdu Office
• Language: Primarily Chinese, with some content presented in English
To participate in the event, scan the QR codes below for either in-person attendance or live online viewing.

---
Matthew Suen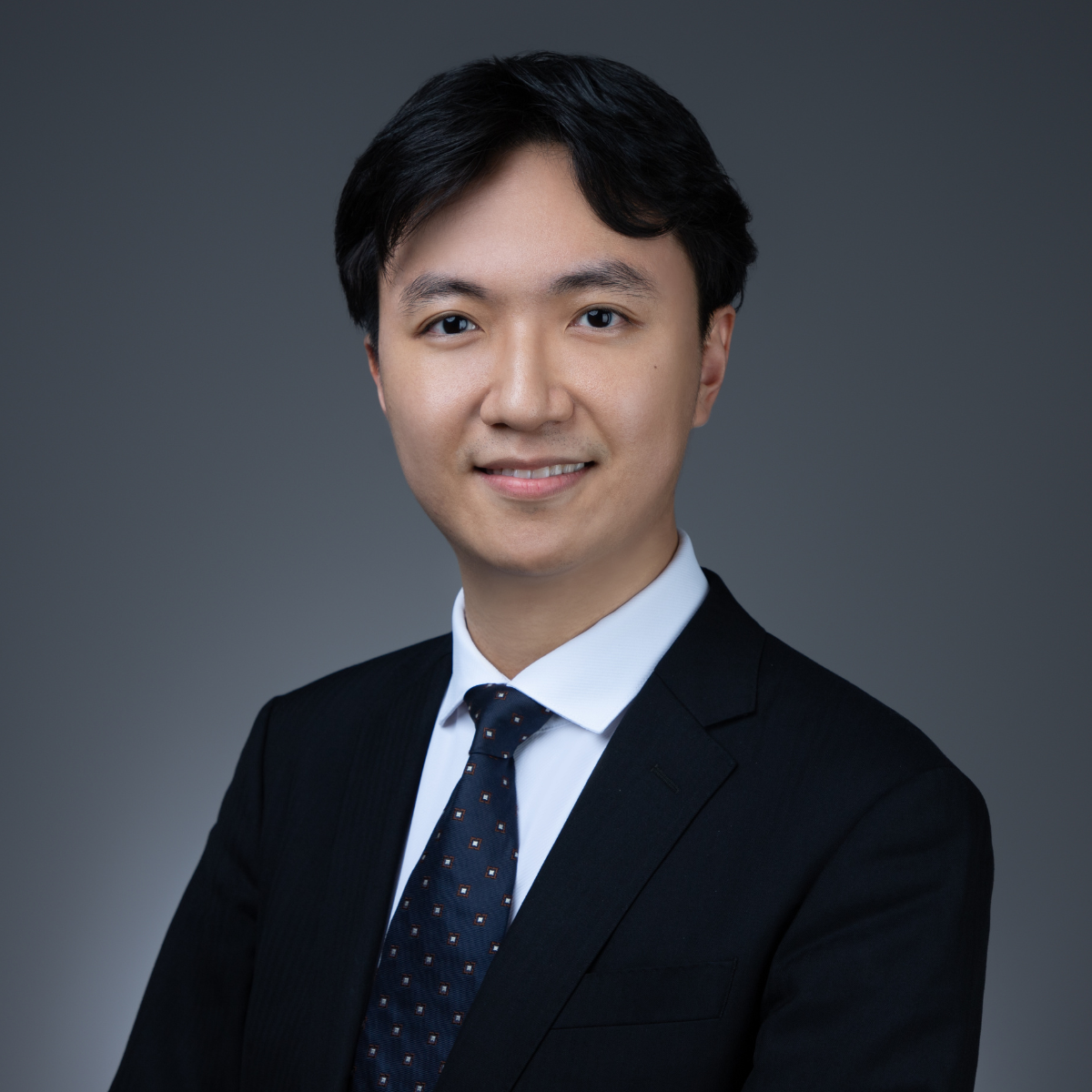 Matthew is developing a broad civil practice across the full range of commercial litigation, international arbitration and advisory work. He is comfortable working in counsel teams of various sizes or alone and has appeared as sole counsel in the High Court and the District Court.
Before joining the Bar, Matthew had a stint at one of China's top Red Circle Firms where he acquired practical experiences in China-related cross-border arbitration. As barrister, Matthew has been instructed to act – as junior counsel or sole counsel – for clients in commercial arbitrations under the auspices of major arbitral institutions in Asia, including HKIAC, SIAC and CIETAC (HK). During limited practice, he successfully defended a US corporation as sole HK counsel (instructed by PRC lawyers) against a CISG-governed contractual claim in an SIAC arbitration.
Matthew read law in Hong Kong and mainland China. He holds a Master of Laws degree in PRC Civil and Commercial Law from Peking University. He served pupillage with Mr Hectar Pun SC, Mr Adrian Lai JP, Dr Benny Lo, Mr Randy Shek and Mr Richard Yip before commencing full practice in 2022. Matthew was named a Charles Ching Scholar by the Hong Kong Bar Association in the same year.
Please see Matthew's profile for more details.
This article was first published on 18 September 2023.
Disclaimer: This article does not constitute legal advice and seeks to set out the general principles of the law. Detailed advice should therefore be sought from a legal professional relating to the individual merits and facts of a particular case. The photograph which appears in this article is included for decorative purposes only and should not be taken as a depiction of any matter to which the case is related.