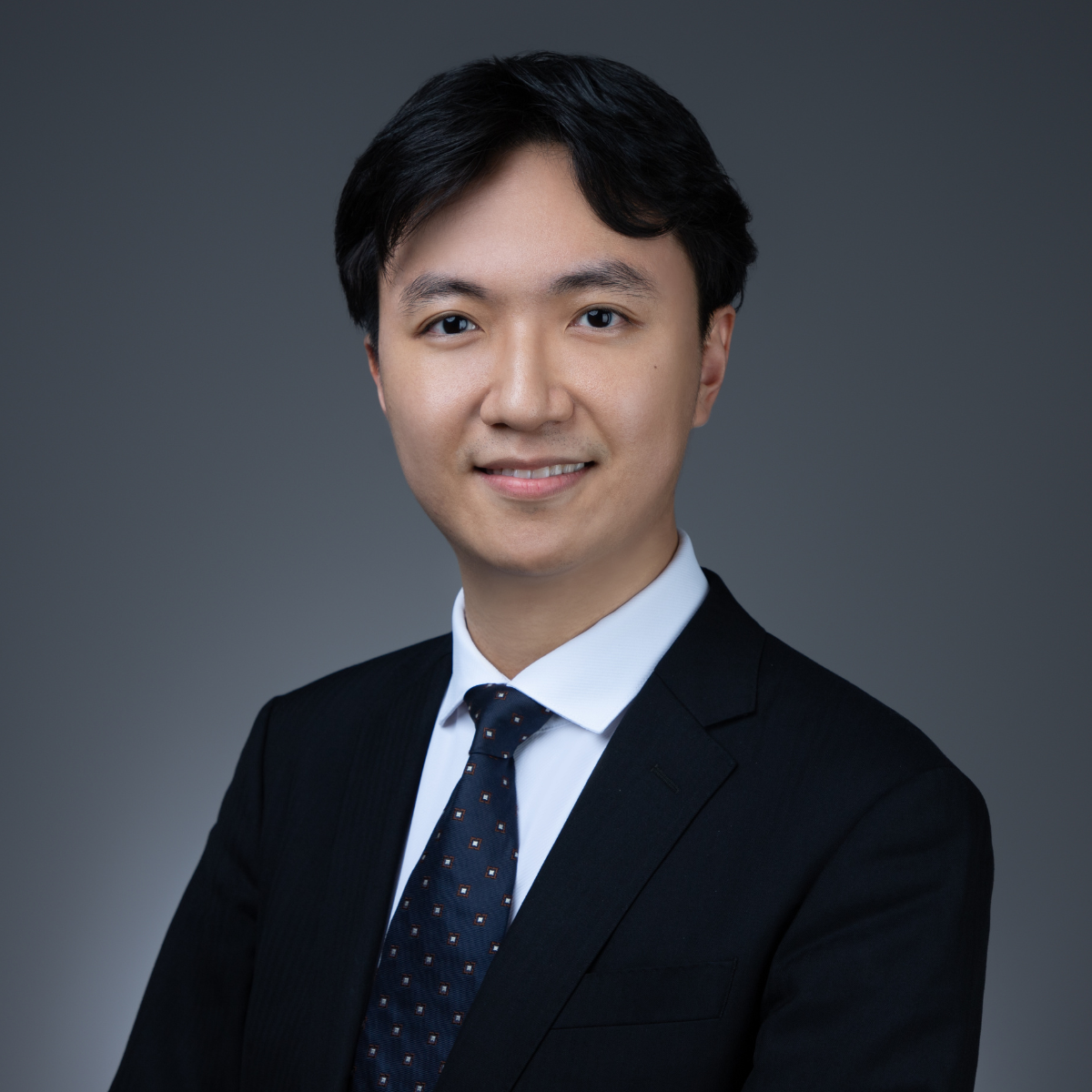 Call : 2022 (HK)
---
Set : Main
---
Practice Areas
---
Administrative and Public Law
Arbitration
Chancery
Commercial Law
Company and Insolvency
Defamation
Family Law
Land and Property Law
Mediation
Probate and Administration
Regulatory and Disciplinary
Tort and Personal Injuries
---
Matthew is developing a broad civil practice across the full range of commercial litigation, international arbitration and advisory work. He is comfortable working in counsel teams of various sizes or alone and has appeared as sole counsel in the High Court and the District Court.
Before joining the Bar, Matthew had a stint at one of China's top Red Circle Firms where he acquired practical experiences in China-related cross-border arbitration. In his first year of practice, Matthew has been instructed to act – as junior counsel or sole counsel – in more than 10 commercial arbitrations administered by major arbitral institutions in Asia, including HKIAC, SIAC and CIETAC (HK). He also acts as secretary to arbitral tribuanls.
Matthew read law in Hong Kong and mainland China and holds a Master of Laws degree in PRC Civil and Commercial Law from Peking University. He served pupillage with Mr Adrian Lai JP, Dr Benny Lo, Mr Randy Shek and Mr Richard Yip before commencing his full practice in 2022. Matthew was named a Charles Ching Scholar by the Hong Kong Bar Association in the same year.
孙晧邦大律师正积极开展广泛民事业务。孙大律师接受商事诉讼、仲裁和提供法律意见各民事专业范畴的委聘。孙大律师乐意作为独任代理人出庭代理客户,亦经常作为大律师团队(不论大小)的一员共同代理当事人。他在高等法院和区域法院独自出庭均有经验。
在加入大律师行列以前,孙大律师曾在内地"红圈所"工作,积累了与中国主体相关的国际商事仲裁业务的宝贵实践经验。以大律师身份独立执业期间,孙大律师常受委托(作为副手或独任代理人)代理客户参与亚洲地区不同仲裁机构管理的国际商事仲裁案件,包括香港国际仲裁中心(港仲)、新加坡国际仲裁中心(新仲)和中国国际经济贸易仲裁委员会香港仲裁中心(贸仲香港分会)的机构仲裁。在有限范围执业期间,孙大律师在一起新仲仲裁中成功地为一家美国公司辩护,取得仲裁庭全面驳回针对客户提起的索赔的有利裁决(适用法律:《联合国国际货物销售合同公约》(CISG)及中国法)。 孙大律师代理过具有不同中国或涉外因素的案件,当中涉及:中国外汇管制规定、中国代理法、VIE结构(协议控制架构)、适用《联合国国际货物销售合同公约》(CISG)的跨境货物销售合同等。
2023年起,孙大律师获委为香港大律师公会仲裁专业委员会委员。 孙大律师拥有中国内地和香港特区两地的法律教育背景,并持有北京大学法学硕士学位。孙大律师师从黎逸轩大律师(太平绅士)、卢君政博士大律师、石书铭大律师和叶海琅大律师,并于2022年正式执业。孙大律师是香港大律师公会沈澄纪念奖学金获奖者(Charles Ching Scholar)。
---
LLM, Peking University
PCLL (Dist), The Chinese University of Hong Kong
LLB, The Chinese University of Hong Kong
HKIAC Tribunal Secretary Training Programme (May 2022)
---
Hong Kong Bar Association – Charles Ching Memorial Scholarship (2022)
Peking University Taiwan, Macao, Hong Kong & Overseas Students Scholarship (2021)
PCLL Dean's Letter of Distinction (2019)
PCLL Distinguished Scholarship (2018)
Willem C Vis International Commercial Arbitration Moot, Vienna, Honourable Mention for Martin Domke Award for Individual Oralists (2018)
Willem C Vis International Commercial Arbitration Moot, Vienna, Honourable Mention for Eric E. Bergsten Award for Team Orals (2018) – ranked 2nd (with his co-counsel) out of 357 teams in general rounds
Chung Chi College Head's List (2014)
Chung Chi College Class Scholarship (2014)
CUHK Golden Jubilee (Mr. Walter Liu) Scholarship (2013)
Yasumoto International Exchange Scholarship (2015)
Global Exchange Scholarship (Faculty of Law) (2013)
---
Member, Committee on Arbitration, Hong Kong Bar Association (2023-)
---
INTERNATIONAL ARBITRATION
• CIETAC Arbitration (Seat: Hong Kong SAR) – acting for a Chinese State-owned enterprise in a CISG-governed claim for outstanding purchase price against respondent-buyers incorporated in UAE and Kazakhstan (as sole counsel instructed by PRC lawyers)
• HKIAC Administered Arbitration (Seat: Hong Kong SAR) – advising two respondents in a claim for recovery of loan (as co-counsel)
• HKIAC Administered Arbitrations (Seat: Hong Kong SAR) – advising multiple respondents its potential liability under two agreements in respect of their acquisition of interests in a Cayman-registered exempted limited partnership (as co-counsel with PRC lawyers)
• HKIAC Administered Arbitration (Emergency Arbitrator Procedure) (Seat: Hong Kong SAR) – acting for a logistic company against an aviation general sales agent for recovery of money (led by Hectar Pun SC and with Richard Yip)
• HKIAC Administered Arbitrations (Seat: Hong Kong SAR) – acting for private equity firms in respect of its exercise of a put option in two arbitrations heard together pursuant to Article 30 of HKIAC Rules 2018 (with Adrian Lai)
• HKIAC Administered Arbitration (Seat: Hong Kong SAR) – acting for an investor in respect of its exercise of a put option (with Adrian Lai)
• HKIAC Administered Arbitration (Seat: Hong Kong SAR) – acting for the management members in a substantial shareholders dispute, award pending (with Richard Yip; formerly led by Alexander Gunning KC)
• HKIAC Administered Arbitration (Seat: Hong Kong SAR) – assisted in the 5-day evidential hearing of a damages claim against PRC state-owned enterprise for early termination of on a long-term contract (as junior)
• CIETAC (HK) Arbitration (Seat: Hong Kong SAR) – acted for a respondent-licensee of a global gourmet brand in a licensing dispute (with Richard Yip)
• SIAC Arbitration (Seat: Singapore) – successfully defended a claim for purchase price under a contract of sale of goods governed by the UN Convention on Contracts for the International Sale of Goods (CISG) featuring agency issues under PRC Contract Law (as sole HK counsel instructed by PRC lawyers)
• HKIAC Domestic Arbitration – acted for the claimants at the costs stage of the arbitral proceedings in respect of a claim for recovery of funds from a custodian (with Richard Yip)
INTERLOCUTORY
• Oasis Kindergarten Ltd v Kowloon Tong Baptist Church, HCA 684/2019 (ex tempore decision on 08.07.2022) – successfully resisted P's application for interim-interim injunction before Summons Judge with costs (with Richard Yip)
• Avia Trust Ltd v My Gold in Australia Ltd, HCA 914/2022 (ex tempore decision on 03.11.2022) – appeared for D2 in resisting interim-interim Mareva injunction and continuation of Mareva injunction in the context of resisting a common law derivative action (with Richard Yip)
• B2V Int'l Development Ltd v Hui Siu Kei Cardy & Anor, HCA 504/2022 – (argued but settled) appeared for D2 in an application for security for costs against P under s 905 of the Companies Ordinance (Cap. 622)(as sole counsel); drafted the Defence for D2 (led by Hectar Pun SC)
COMPANY LAW & ADVISORY
• Re Oasis Kindergarten Ltd, HCCW 128/2023 – acted for the Petitioner who successfully recovered (with costs) the petitioning debt upon the Company's undertaking to repay with 3 weeks given at the hearing of the winding-up petition (with Richard Yip)
• Advising a camp of majority shareholders on the prospect of resisting a unfair prejudice petition (as sole counsel)
• Advising a minority shareholder in a group of companies on the prospect of a statutory derivative action and unfair prejudice petitions (as co-counsel)
• Advised a camp of shareholders of a company (in members' voluntary liquidation) on the prospect of a potential application to remove one of the joint and several liquidators pursuant to section 196 of the Companies (Winding Up and Miscellaneous Provision) Ordinance (Cap. 32)(with Adrian Lai)
• Advised a company in respect of a minority shareholder's request for documents (as sole counsel)
ARBITRATION-RELATED COURT PROCEEDINGS
• ZS Capital Fund Spc & Ors v Astor Asset Management 3 Ltd & Anor [2023] 3 HKC 512, [2023] HKCFI 1047 – successfully obtained the uplift of the stay of proceedings under s 20 of the Arbitration Ordinance (Cap. 609) on the ground that the arbitration agreement was spent (notwithstanding that the Defendants' application to set aside the arbitral awards was pending before Jamaican court)(with Richard Yip)