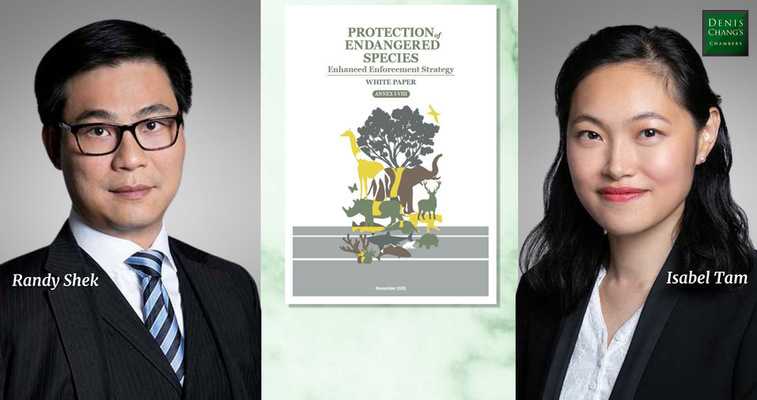 WILDLIFE LAW – Randy Shek and Isabel Tam advise on ADM Capital Foundation's White Paper on protection of endangered species
The continuing increase in wildlife trafficking in Hong Kong raises grave concerns as to the sufficiency of the current legal framework in supporting investigations that meet the scale of the problem. ADM Capital Foundation's newly published White Paper proposes addressing this gap by including wildlife crime within the scope of the Organised and Serious Crimes Ordinance (Cap. 455).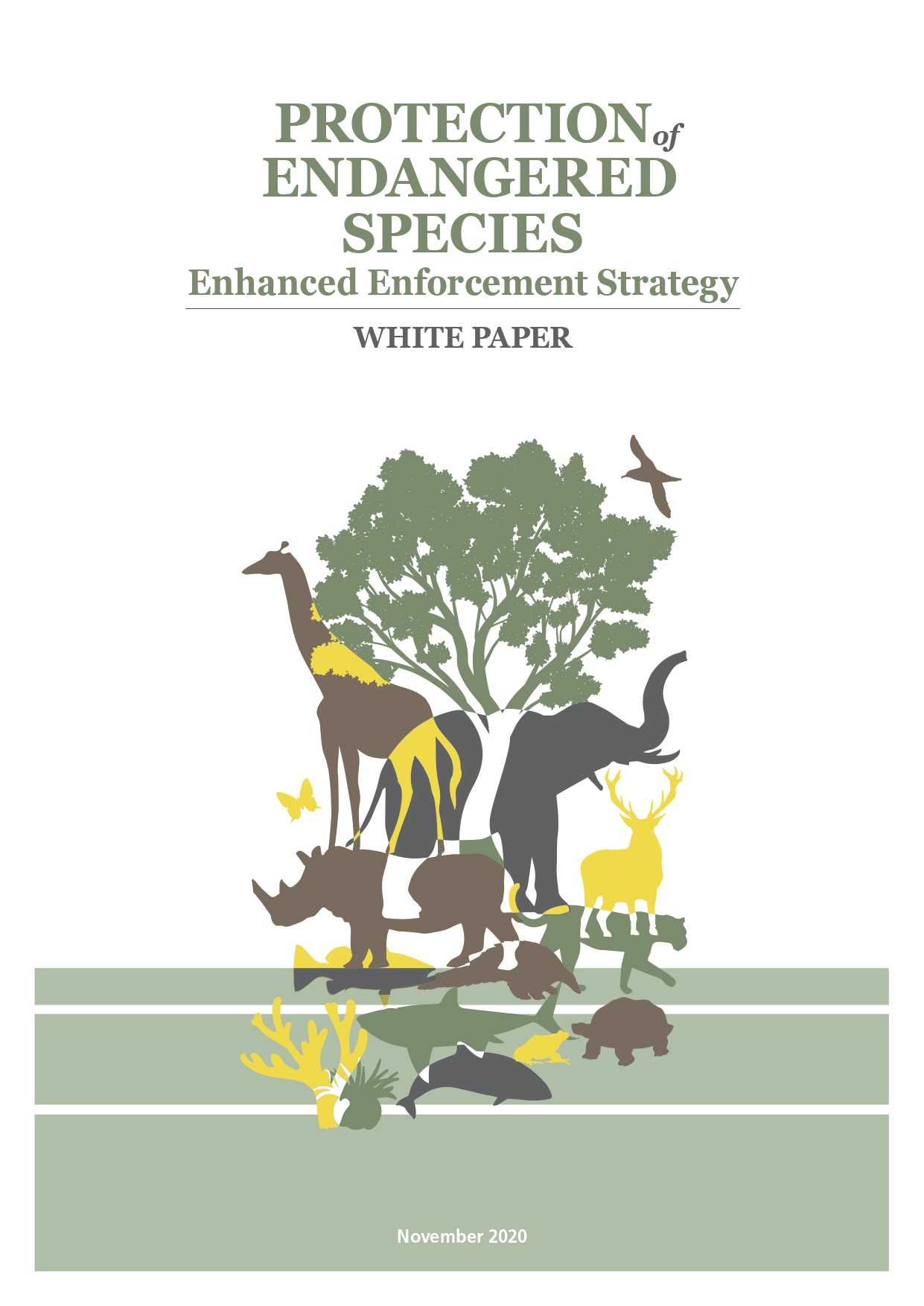 Entitled "Protection of Endangered Species – Enhanced Enforcement Strategy", the paper reviews the role of Hong Kong's primary legislation that governs wildlife trade in accordance with the Convention on International Trade in Endangered Species of Wild Fauna and Flora, and highlights the extent and nature of the illegal wildlife trafficking in Hong Kong as well as the challenges in enforcement.
Randy Shek and Isabel Tam acted as independent legal advisors on the paper. Emily Ting also assisted with legal research.


In the first four months of 2019, Hong Kong broke its own seizure records when 8.3MT of pangolin scales, representing up to 13,800 pangolins, were seized from a container shipped from Nigeria (seized with 2.1MT of ivory with a total value of HK$62 million). Four further record-breaking seizures occurred in 2019 and 2020, including 82.5kg of rhino horn estimated to be worth HK$16.5 million and is likely to represent the slaughter of 14 white (or 31 black) rhino.
The paper proposes that existing wildlife crime offences should be added to Schedule I of the Organised and Serious Crimes Ordinance, if the Government is to provide a sufficiently strong deterrent against illicit wildlife trade and to affirm its commitment to the protection of endangered species.
ADMCF is the non-profit foundation of private credit manager, ADM Capital.  In programmes across five key sectors – marine environment, water security, air quality, wildlife trade and forestry conservation finance – ADMCF contributes to climate action and biodiversity protection.
Read the White Paper:
• English version
• Chinese version
---
Randy Shek


Randy is a highly experienced criminal advocate who is recognised for his long track record in handling public order offences and offences involving a civil liberties dimension.  He is also experienced in a wide variety of other criminal matters including, but not limited to, drug offences, sexual offences, white-collar crime, and serious crimes including murder at all court levels. In addition to being recognised for his defence work, he is regularly instructed by the Department of Justice in criminal matters.

Isabel Tam


Isabel graduated with a first class LLB and with distinction in her LLM, and won the Bar Scholarship in 2012. Her practice has an emphasis on public law, family law, commercial law, regulatory matters, and building management. She regularly undertakes pro bono work, including advising non-profit organizations and acting for litigants on a pro bono basis. Isabel is also interested in environmental law, and has advised and published on the ivory trade and trade in endangered species. She has undertaken research work at the International Environmental Law Research Centre in Kenya.

Emily Ting


Emily was called to the Bar in 2019 and joined Chambers in September 2020. During her legal studies, she earned the Hong Kong Bar Association Prize for Trial Advocacy and the Jarvis & Kensington Prize for Trial Advocacy. Before joining Chambers, Emily was a Judicial Assistant at the Court of Final Appeal between 2019 and 2020, where she assisted judges in appeals, leave applications and other research and publications. Emily is developing a broad civil and criminal practice and accepts instructions in all areas of Chambers' work.