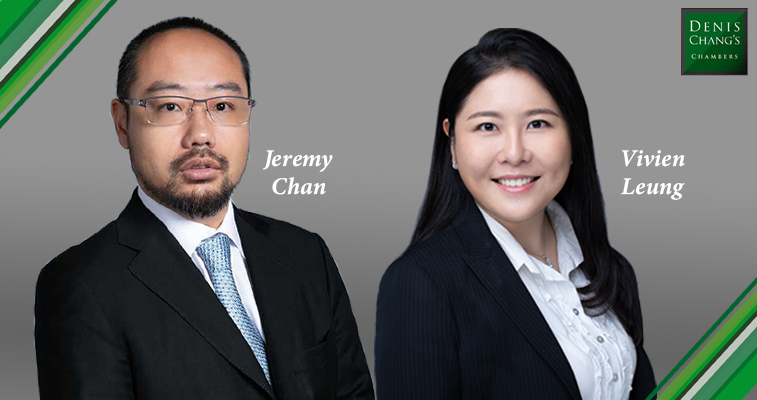 AWARDS & RECOGNITION – Jeremy Chan and Vivien Leung Recognised as leading barristers in Doyle's Guide 2023
We are delighted to announce that Jeremy Chan and Vivien Leung have been listed within Doyle's Guide, as Leading Family & Divorce Law Barristers for 2023.
Jeremy S.K. Chan is ranked as a "Market Leader" and Vivien Leung a "Recommended Junior Counsel" in this year's list of Leading Family & Divorce Law Barristers in Hong Kong.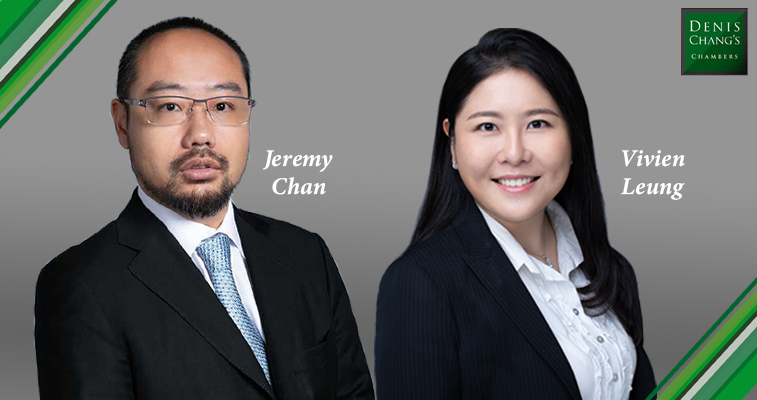 A full copy of the ranking released can be accessed on the relevant sections of Doyle's website here – "Leading Family & Divorce Law Barristers – Hong Kong, 2023".
---
Jeremy Chan

Jeremy Chan has featured in Doyle's "Leading Family & Divorce Law Barristers" Guide for a consecutive year, with the directory again featuring him as only 'Market Leader' Junior Counsel in Hong Kong.

Jeremy is a leading Junior Counsel specializing in all areas of Family Law with a particular focus on the areas of Matrimonial Finance, Private Client, Inheritance, Probate and Trusts.

Called to the Bar in 2000, Jeremy has forged a career as a "go-to Junior" for Family matters and is oted for his "tough and very thorough" advocacy, he is "one of the top three Juniors in the field" and is considered to be "one of the most prominent Counsel here" in Hong Kong.

Jeremy is particular noted for being "very numerate" "with a good commercial sense" which "equip him particularly well in tackling high-value or financially complex case". Jeremy's flourishing career has seen him be involved in the largest Family disputes in Hong Kong and often see him representing clients within the Court of Appeal, often not associated with Family proceedings.
---
Vivien Leung

Vivien is a recommended barrister in the Doyle's Guide for Leading Family & Divorce Law Barristers – Hong Kong, 2023.

Vivien has over 13 years of experience in litigation. She trained and practised as a commercial litigator from 2009 to 2016 at Deacons. Thereafter, from 2016 to 2019, she practised as a family lawyer at Withers before joining the Bar 3 years ago.

Vivien advises on all aspects of matrimonial finance and children's matters and has particular experience in handling divorce cases with a cross-border or international element. She is a member of the Committee on Family Law of the Hong Kong Bar Association.
Members of Denis Chang's Chambers are known for their work in wills, probate and family law and have been involved in many leading Hong Kong cases in this traditional area of chancery work. We are experienced in handling all contentious and non-contentious matters related to advisory and drafting, administration and probate actions, construction of wills, co-habitation and marital disputes, care of children and financial matters including off-shore assets and complex trust arrangements.