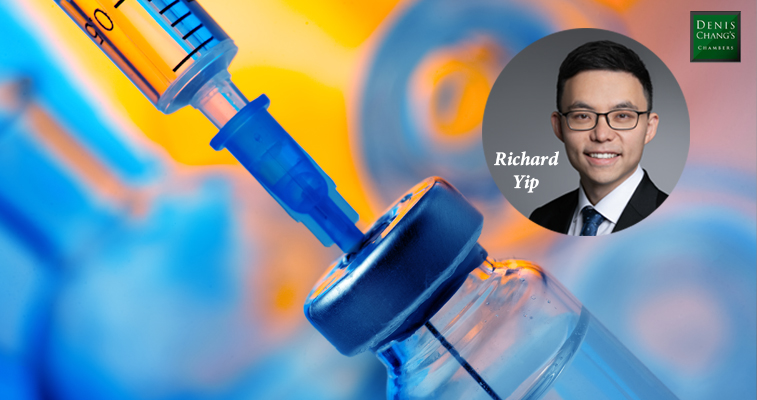 Covid-19 vaccination: Inquest returns open verdict on man who died after Sinovac injection
Timble Li Yi-kun, who had a history of heart disease, died two days after receiving his first dose of the Sinovac vaccination for the Covid-19 virus. At the end of a 7-day inquest, the jury delivered an open verdict on Li's death, holding that it was caused by unknown reasons other than his heart condition. Richard Yip acted for the vaccine producer, Sinovac Biotech.
The jury made three key recommendations to the Department of Health on the content of vaccine information pamphlets, such as adding specific examples under the warning to patients with "uncontrolled severe chronic illnesses" against getting vaccinated.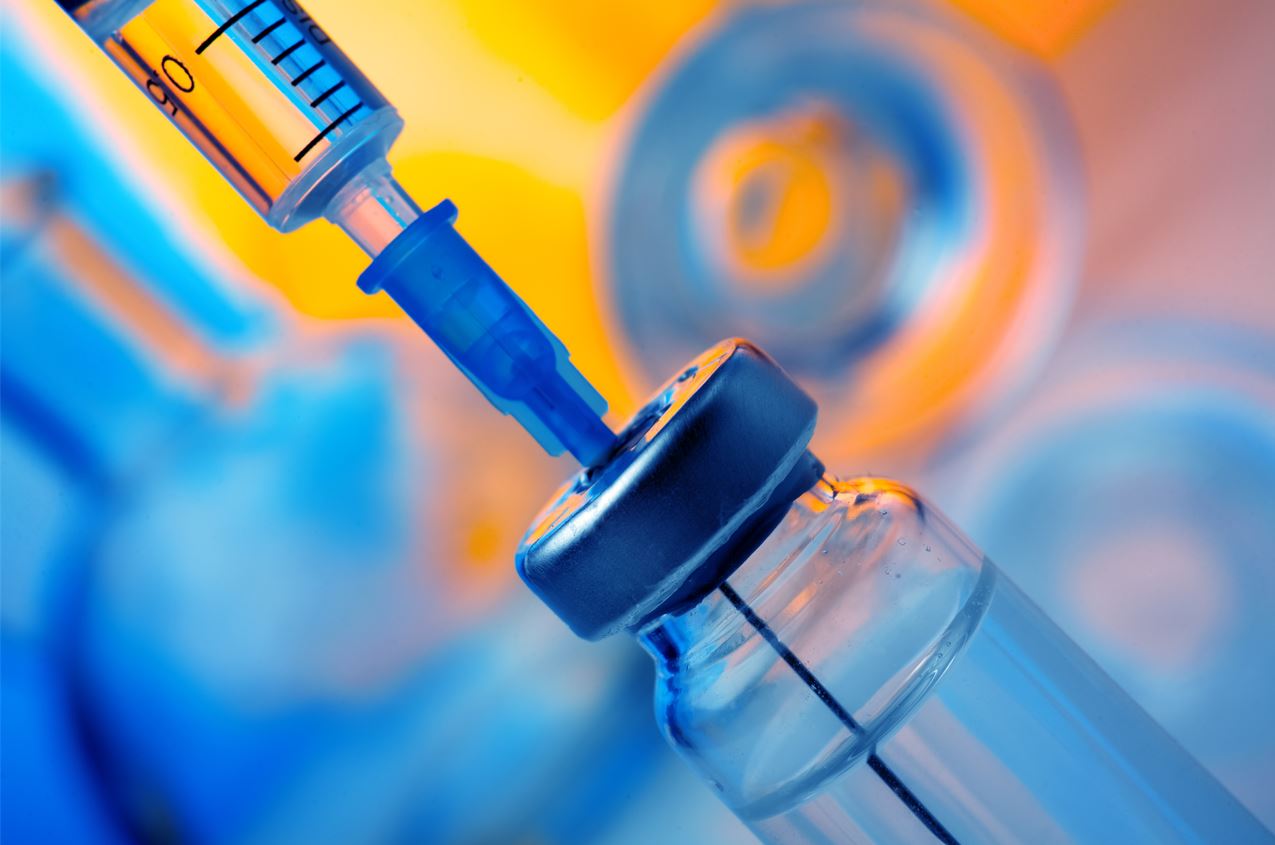 Background
Timble Li Yi-kun received his first dose of the Sinovac vaccine on 26 February 2021. A heavy smoker, he was obese with a history of heart disease and other chronic illnesses.
Sinovac's vaccine pamphlet, which is given to all vaccine recipients, warned that "patients with uncontrolled severe chronic illnesses" should not receive the dose.
Two days after the inoculation, Li was admitted to the hospital for shortness of breath and died later. He was 63 years old.
The postmortem examination revealed that Li had been suffering from acute myocardial infarction (heart attack) 2 to 3 weeks before death. His cause of death was listed as acute pulmonary congestion induced by obstruction to the coronary arteries.
Medical experts' evidence
According to the medical experts, Li's death was a "coincidental event" under World Health Organization classifications, and they found no symptoms of hypersensitivity in Li that would have any links to the vaccine.
The pathologist pointed out that Li displayed signs of a heart attack at least two weeks before his admission to hospital, and that his smoking habits, obesity and chronic illnesses rendered him vulnerable to an acute condition.
The pharmacologist testified that the Sinovac shot could have been the "last straw" which exacerbated Li's acute pulmonary congestion; however, since Li already suffered from medium to severe narrowing of his coronary arteries, there was already a risk of death within 30 days after the heart disease began developing.
Jury's findings and recommendations
In her directions to the jury, the learned Coroner Ms Monica Chow Wai-choo explained that, if the jury accepted the medical experts' findings, they should return a verdict of death by natural causes – even if they found that the vaccine accelerated Li's death.
The jury unanimously returned an open verdict. They rejected the medical experts' conclusions and found that Li's death or acute pulmonary congestion was caused by unknown conditions other than his heart problem.
In addition, the jury made three recommendations to the Department of Health on the content of vaccine information pamphlets:
(1)   Regarding the warning to "patients with uncontrolled severe chronic illnesses", the pamphlet should give specific examples of such illnesses, for instance, diabetes and coronary disease. The examples should be described in terms familiar to ordinary citizens and not just technical expressions used by experts.
(2)   The pamphlet should clearly define the scope of "uncontrolled illnesses", such as whether persons taking medication for chronic illnesses belong to this category.
(3)   Moreover, the pamphlet ought to provide a checklist of different types of serious illnesses. Vaccine recipients could indicate what kind of chronic illnesses they were experiencing, so that doctors could be made aware of their condition and advise accordingly.
This inquest was widely covered in the press, including SCMP, RTHK, The Standard, and Ming Pao.
Representation:
Richard Yip, instructed by Deacons, acted for Sinovac Biotech in the death inquest (Re Mr Li Yu-kun, deceased, CCDI-182/21).
---
Richard Yip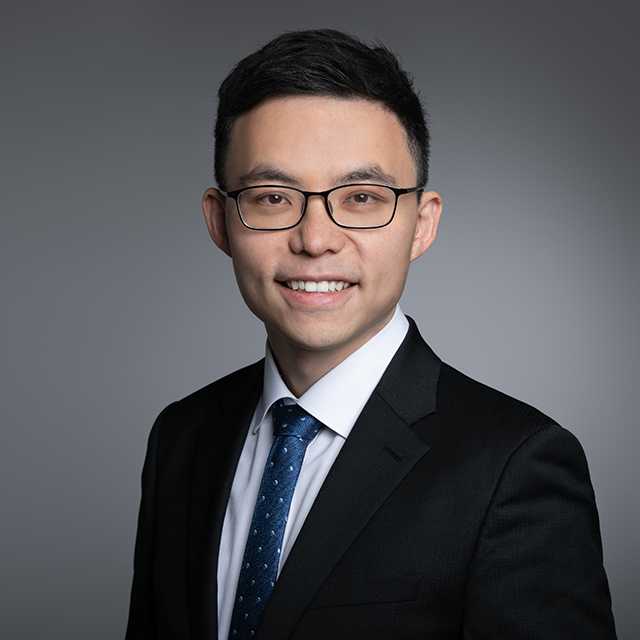 "

One of the strongest junior barristers around, his stand-out qualities include an excellent handle on the detail, an insightful legal mind, and sound commercial sense.

" Legal 500 Asia-Pacific 2021, Commercial Disputes – Leading Junior (Tier 1)

Richard has a broad civil practice with a focus on shareholder disputes, commercial litigation, financial regulation, competition law and personal injuries. He joined Denis Chang's Chambers in 2011. Prior to joining the bar, Richard was a corporate finance solicitor at Herbert Smith Freehills.


He represented four respondents in the second case before the Hong Kong Competition Tribunal, where the economic efficiency defence was raised for the very first time in Hong Kong. He was also involved in a number of substantial shareholder disputes, including Acropolis Ltd v W&Q Investment Ltd, 2018 HKCA 379 (appeal against interlocutory injunction concerning the EGM voting results of a listed company) and Waddington Ltd v Chan Chun Hoo Thomas, HCA 3291/2003 (trial of a double derivative action).
Richard is also actively involved in the community and academia. He is a part-time lecturer at the University of Hong Kong.

Visit Richard's profile for more details. 
---
Disclaimer: This article does not constitute legal advice and seeks to set out the general principles of the law. Detailed advice should therefore be sought from a legal professional relating to the individual merits and facts of a particular case. The photograph which appears in this article is included for decorative purposes only and should not be taken as a depiction of any matter to which the case is related.