---
'One of the strongest junior barristers around, his stand-out qualities include an excellent handle on the detail, an insightful legal mind, and sound commercial sense.' – Legal 500 Asia-Pacific 2021 – Leading Juniors – Commercial Disputes – Tier 1 
Richard has a broad civil practice with a focus on shareholder disputes, commercial litigation, financial regulation, competition law and personal injuries. He joined Denis Chang's Chambers in 2011. Prior to joining the bar, Richard was a corporate finance solicitor at Herbert Smith Freehills.
Richard represented four respondents in the second case before the Hong Kong Competition Tribunal, where the economic efficiency defence was raised for the very first time in Hong Kong. He was also involved in a number of substantial shareholder disputes, including Acropolis Ltd v W&Q Investment Ltd 2018 HKCA 379 (appeal against interlocutory injunction concerning the EGM voting results of a listed company) and Waddington Ltd v Chan Chun Hoo Thomas HCA 3291/2003 (trial of a double derivative action).
Richard is also activity involved in the community and academia. He is an elected member of the Election Committee of the Chief Executive of HKSAR since 2011 and a part-time lecturer at the University of Hong Kong.
---
Solicitors, Hong Kong (2008-2010) (Herbert Smith, corporate division)
HKMAAL accredited mediator
---
Postgraduate Diploma in EU Competition Law, King's College London (2016)
PCLL, University of Hong Kong (2005)
LLB, University of Hong Kong (2004)
St Paul's Co-Educational College
---
Election Committee of the Chief Executive of HKSAR, Legal Subsector
Part-time Lecturer, Department of Law, University of Hong Kong
---
Land and Contract
Elias Neil David & Others v Cheng Sui Chu, DCCJ 2148/2016
Resisting a counterclaim based on breach of tenancy agreement
Wan Yuk Ying v Wan Chun Him, HCA 1706/2012
Advising on the merit of a case concerning sale and purchase of land between family members
Fan Angela Ka Po v Total Billion Int'l Ltd, DCCJ 4078/2017
Advising on a tenancy dispute where the tenancy agreement contains an ambiguous clause
Centaline Property Agency Limited v Best Empire Enterprises Limited & Others, HCA 1954/2016
Advising on a contractual dispute between agent and sub-agent on the payment of commission
Company
Acropolis Limited v W&Q Investment Ltd, HCA 1496/2017
Resisting an injunction against directors of a listed company based on fraudulent placement of shares (led by Anson Wong SC)
Dragon Success Enterprises Ltd v Aeso Holding Ltd, HCMP 1647/2017
Appointment of interim receiver
Aeso Holding Ltd and Others v Chan Siu Chung and Others, HCMP 1721/2017
Discovery of documents in the possession of directors of a company
Hong Wei (Asia) Holdings Co Ltd v The Registrar of Companies, HCMP 1418/2016, 13 Jul 2016
Failure to file return of allotment of shares by a listed company, relief from sanction under s.45 of the Companies Ordinance, Cap 32
Waddington Ltd v Chan Chun Hoo Thomas, CACV 10/2014, 20 May 2016
Causation between breach of fiduciary duties and damages awarded; whether multiple derivative action is permissible under BVI law; pre-judgment rate of interests (led by Jat Sew Tong SC)
Waddington v Chan Chun Hoo Thomas, HCA 3291/2003, 18 Dec 2013
Multiple derivative action by a minority shareholder in a listed company in Hong Kong, alleging majority shareholder and director to be in breach of fiduciary duty (led by Martin Lee SC)
Trust and Probate
Lam Mo Chu Susie v Lam Sik Ying Victor, HCA1974/2015, 5 Sep 2017
Removal of administrator based on breach of fiduciary duties
Ma Wah Yan and Others v Dharma Realm Buddhist Association Inc & Others, HCA1190/2007, 3 Aug 2016
Public charitable trust – whether the assets of a Deceased monk held in his own name was subject to public charitable trust
Wong Tat Lun Eddie and Others v. Wong Chi Ho Jimmy and Others, HCMP 2391/2013, 24 Apr 2015
Whether the administrator of an estate should bear costs where he successfully defended proceedings to remove him
Re Leung Wang Fai, HCB 15328/2003, 17 Mar 2014
Ownership in property where the son was a joint tenant but made no contribution towards purchase price of the property
Civil Procedure
Ma Wah Yan and Others v Dharma Realm Buddhist Association Inc & Others, CACV 179/2016, 2 March 2017
Appeal – extension of time – merit of proposed grounds of appeal
Ko Nga Chun v Companhia De Desenvol Vimento Wui San Limitada, HCA 277/2012, 26 Jan 2016
Late amendment of statement of claim
Christow Corporation Trust v Asiacom International Holdings Ltd [2015] 2 HKLRD 1134
Setting aside default judgment where defendant is out of jurisdiction at the time of service but subsequently came to notice of the writ within the jurisdiction
Venetian Macau Ltd v Chen Mei Huan, HCA 1440/2012, 27 Jan 2014
Forum non conveniens application by loan borrower on the basis of an ambiguous jurisdiction clause (led by Hectar Pun)
Ko Nga Chun v. Companhia De Desenvol Vimento Wui San Limitada
Forum non conveniens application in respect of HK litigation proceedings dealing with events that occurred primarily in Macau (led by Hectar Pun)
Billion Star Development Ltd v Wong Tak Chuen, FAMV 38/2014, 7 Feb 2014
Quiat timet Injunction against protestors blocking passage to construction site at Mei Foo Sun Chuen (led by Martin Lee SC)
Employment
梁炳泉 訴 富裕國際旅遊發展有限公司 HCLA 11/2015, 12 May 2016
Labour Tribunal Appeal – whether income from sales of souvenir by tour bus driver in the course of their employment constitutes "wages"
黃佳 訴 富裕國際旅遊發展有限公司HCLA 13/2015, 12 May 2016
Labour Tribunal Appeal– whether income from sales of souvenir by tour bus driver in the course of their employment constitutes "wages"
World Houseware Producing Company Ltd v Chau Kam Tong, DCCH 1640/2012, 18 Feb 2014
Fraud by employee
Yu Yiu Wing v Lead Young Logistic & Others, HCLA 20/2012, 11 Oct 2013
Labour Tribunal Appeal, Applicant attempted to validate decision of the Presiding Officer on a different ground
Personal Injuries
Kwong Cheuk Sing v Sky Field Construction Ltd and Others, DCEC 2198/2013, 12 Oct 2017
Identity of employer
Kwong Cheuk Sing v Sky Field Construction Ltd and Others, DCEC 2198/2013, 31 Oct 2016
Adding party out of time
Chen Rong v Innovative Design Group Ltd & Others
Represented the principal contractor in an EC proceeding, argued whether the Paper Mills formula was applicable
Fok Chick Yeung Apple v i-Cable Telecom Ltd, DCPI 396/2013, 15 Oct 2015
Personal injuries – Defendant was found to be in breach of duty despite the finding that the Plaintiff was not a credible witness
Chen Rong v Innovative Design Group Ltd, DCEC 8/2013, 4 June 2015
Employee compensation claim—application of Paper Mills formula
Leung Hoi Yee v. Tai Hing Worldwide Development Ltd, DCEC 2008/2013, 1 Sep 2014
Effect of pre-action calderbank offer in light of a subsequent sanctioned payment accepted by applicant in EC proceedings
Administrative Law
Abayomi Bamidele Fayomi v Secretary For Security and Another [2013] 2 HKLRD 961
Immigration law. Scope of Director of Immigration's duty to enquire (led by Philip Dykes SC)
程樂蓀 訴 黃靈新 HCAL 4/2012
Election petition. Whether petition time barred
Defamation
Sima Sai Er v. Next Magazine Publishing Ltd And Others, HCA 1500/2014, 8 Aug 2014
Injunction against magazine publisher where photos invading artist's privacy has already been widely published (led by Hectar Pun)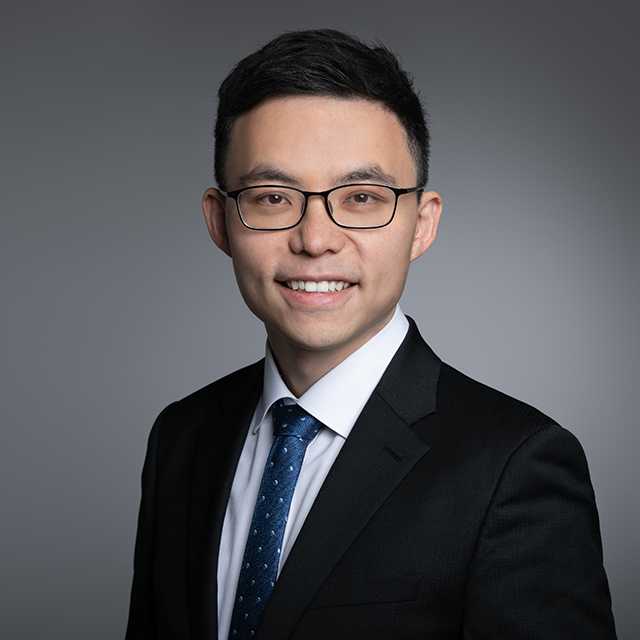 Call : 2011
---
Set : Main
---
Practice Areas
---
Administrative and Public Law
Chancery
Commercial Law
Company and Insolvency
Competition Law
Family Law
Land and Property Law
Mediation
Probate and Administration
Regulatory and Disciplinary
Tort and Personal Injuries