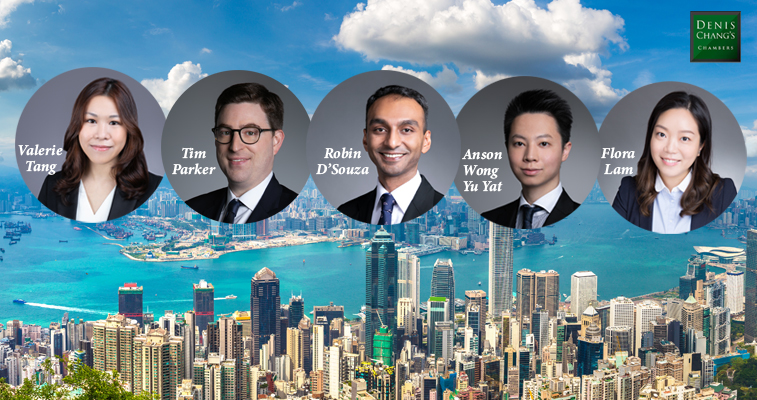 Members of Denis Chang's Chambers share insights on cross-border enforcement and personal injuries litigation in two seminars for Clyde & Co.
Throughout the past year, we have had the great pleasure to be invited by Clyde & Co. to deliver two seminars to their team. On 23 September 2022, our Members Robin D'Souza, Tim Parker and Valerie Tang spoke on the intricacies of cross-border enforcement and relevant legal developments at a face-to-face talk at the law firm's Hong Kong office.
Earlier this year, on 17 June 2022, Anson Wong Yu Yat and Flora Lam delivered a personal injuries webinar to the Clyde & Co. team that explored the implications of Employees Compensation Assistance Fund Board v. Fong Chak Kwan (FACV5/2022) [2022] HKCFA 12 and techniques in dealing with industrial summons proceedings.
Cross-border Enforcement Seminar – 23 September 2022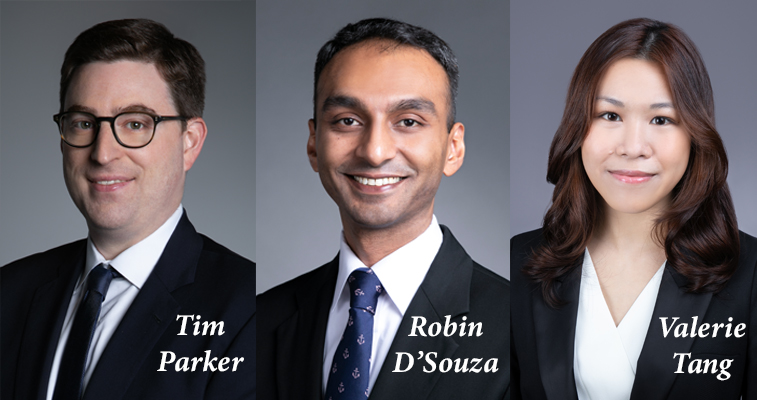 The September seminar was the first in-person event that took place at Clyde & Co.'s Hong Kong office since the coronavirus pandemic's outbreak. It was a delight to meet with so many members of the firm in person.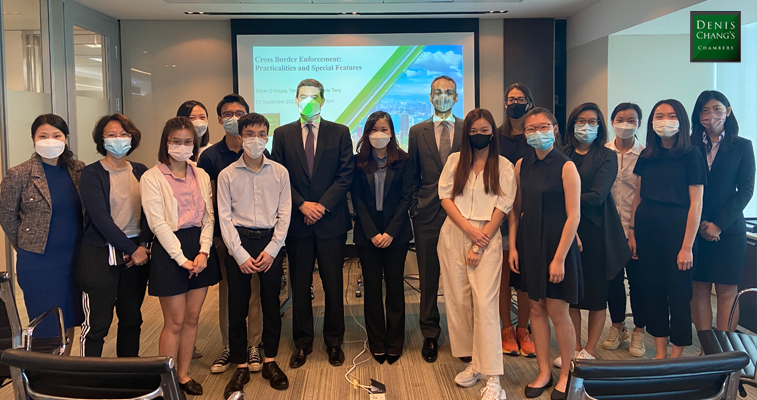 Following an introduction to the general principles of enforcement and recognition of judgments, our speakers delved into factors which affect parties' ability to obtain evidence in Hong Kong for use in foreign proceedings – drawing on their experience in two interesting recent cases.
These cases include Re A Civil Matter Now Pending in United States District Court for The Western District of Washington At Seattle Under No 2:13-cv-1034 Mjp [2020] 5 HKLRD 30, where Robin successfully resisted the US Federal Court's request to examine non-party witnesses in Hong Kong, and AB v X & Ors [2022] 1 HKLRD 1259, in which Tim acted for the lead Respondent in setting aside an examination order compelling witnesses in Hong Kong to give evidence for use in foreign proceedings.
Rounding off the session, Valerie Tang walked the audience through the special features of cross-border enforcement in the contexts of arbitration and winding-up.
Personal Injuries Webinar – 17 June 2022
In June this year, Anson Wong Yu Yat and Flora Lam co-spoke at a webinar for Clyde & Co. titled "Legal Battles over Personal Injuries: Implications of the Fong Chak Kwan case and Tips on Navigating Industrial Summons Proceedings".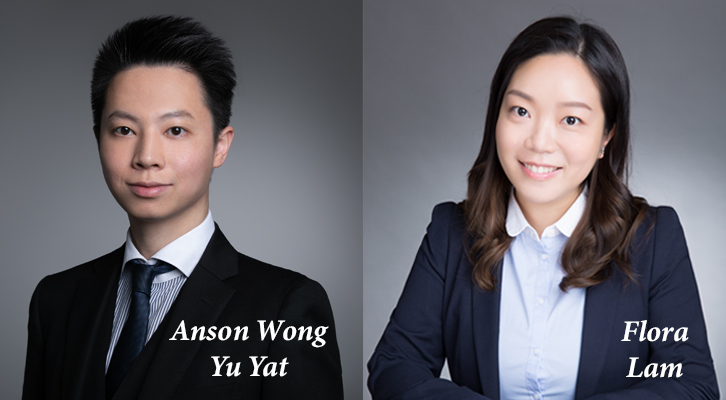 Anson Wong Yu Yat acted in the Fong Chak Kwan case from the Court of First Instance all the way to the Court of Final Appeal. He elaborated on the two issues before the CFA, which involve the proper interpretation of the tort gateway in the Rules of the High Court, Order 11, rule 1(1)(f) and section 33(d) of the Employees Compensation Assistance Ordinance (Cap. 365).
Flora Lam, who maintains a growing practice in industrial summons, shared her practical tips on tackling the Labour Department's prosecutions against employers for workplace injuries, and the strategic considerations that feature when insurers decide to fund employers' defence in the hope that an acquittal or any new evidence uncovered would benefit subsequent personal injuries proceedings.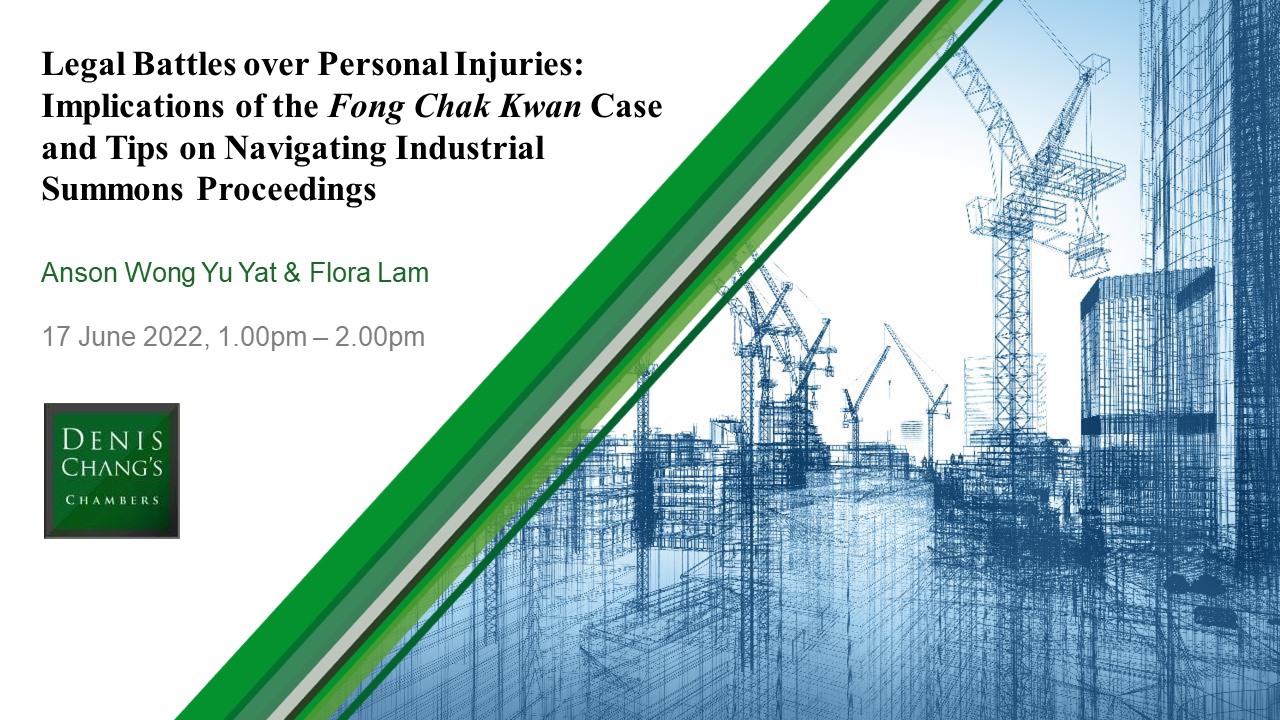 We would like to extend our sincere thanks to Clyde & Co. for the two wonderful opportunities to share our legal perspectives in the areas of commercial and personal injuries disputes with the firm's members. In particular, we are grateful to Ms. Christy So, Ms. Sally Ngan, Ms. Ruby Cheuk, Ms. Ailsa Cheung and the other team members for playing a crucial role in the success of the seminars. We look forward to continuing to deepen our relationship with Clyde & Co. 
Robin D'Souza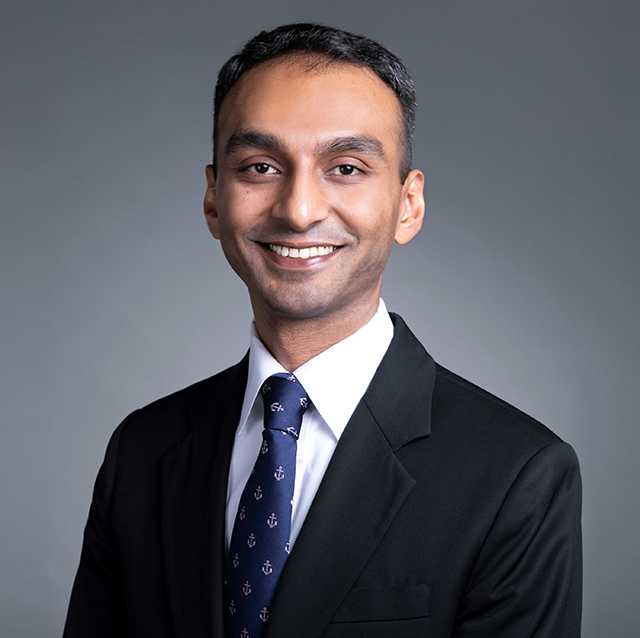 Robin was called to the Bar in 2006.  He practices in civil and commercial litigation with experience in areas of company and shareholder disputes, insolvency, contracts, property, trust, probate, civil fraud, and asset recovery.  He regularly acts for and against multinationals, listed companies, investor funds, and high net worth individuals.
Robin acted for the successful Respondents in Re A Civil Matter Now Pending in United States District Court for The Western District of Washington At Seattle Under No 2:13-cv-1034 Mjp (CACV410/2019) [2020] 5 HKLRD 30, [2020] HKCA 766 where the Court of Appeal upheld the High Court's decision to set aside an order granted pursuant to the US Federal Court's request to examine non-party witnesses in Hong Kong.
Robin's other selected cases include To Hu Sing v Cheung Kwai Chuen and Others (HCA 1930/2015), in which he represented the successful 1st and 2nd Defendants in winning their counterclaim for specific performance of a provisional sale and purchase agreement that was entered into almost 10 years ago.
A Fellow of the Chartered Institute of Arbitrators, Robin also accepts instructions to act as arbitration counsel.
Visit Robin's website profile for more details.
---
Tim Parker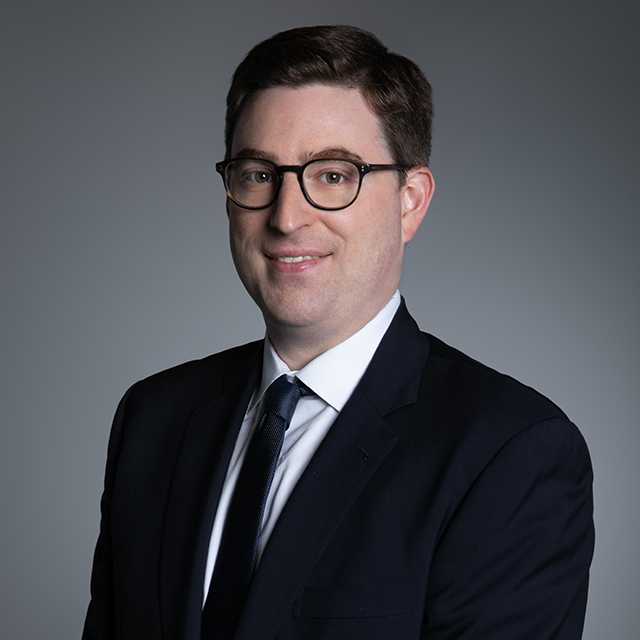 "Tim is superbly clever, and a highly talented and effective advocate who is always well prepared and inspires great confidence." – Legal 500 2022 – Asia Pacific: Hong Kong Bar – Commercial Disputes
Tim Parker practices as a barrister in Hong Kong and in England and Wales, where he is a member of Blackstone Chambers. His practice focuses public and international law, civil / commercial disputes, and regulatory and competition matters.
Tim holds an LLM from the University of Cambridge, where he was elected to the coveted Whewell Scholarship in International Law, an LLB and PCLL from the University of Hong Kong, and a BA from the University of Melbourne. Tim was awarded the Bar Scholarship in 2008.
Recent commercial work includes: a confidential arbitration concerning cryptocurrency investments (featuring USD 9-figure claims and counterclaims); AB v X & Ors [2022] 1 HKLRD 1259, setting aside an examination order giving effect to a letter of request in US regulatory action; Certain Underwriters at Lloyds of London & Ors v Syrian Arab Republic & Ors. CL-2015-000667, an application on behalf of the insurers for disclosure of UK assets belonging to the Syrian Government and certain officials in order to enforce a judgment in respect of a 1985 State-sponsored hijacking of an EgyptAir Flight (Commercial Court, London).
Find out more from Tim's profile.
---
Anson Wong Yu Yat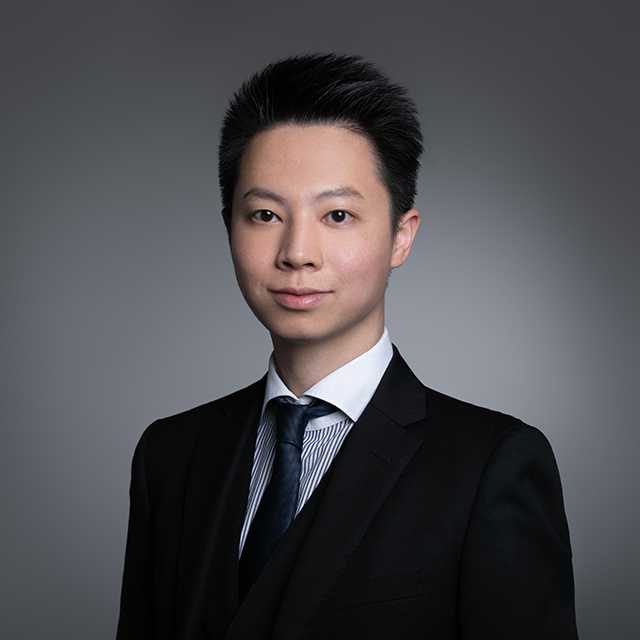 "Anson is very responsive and hard-working. A junior with good judgement."
Legal 500 Asia-Pacific 2022, Administrative and Public Law — Rising Stars
Anson has appeared in more than 100 court judgments (including 14 cases in the Court of Final Appeal with 10 substantive appeals) over the mere span of less than 7 years of full practice, reflecting the exceptional wealth of experience and exposure in civil litigation for his seniority.
Anson has vast experience in handling complex public law issues in a wide range of areas, including human rights, regulatory, disciplinary, immigration, discrimination and election-related matters, etc. For example, he acted for the applicants in the landmark judicial review cases challenging the constitutionality of the Emergency Regulations Ordinance and the "anti-mask" law (see Leung Kwok Hung v Secretary for Justice (2020) 23 HKCFAR 518 (CFA); [2020] 2 HKLRD 771 (CA); [2020] 1 HKLRD 1 (CFI)), as well as the constitutionality of the police power to search without warrant the digital contents of a mobile phone or similar device upon arrest (see Sham Wing Kan v Commissioner of Police [2020] 2 HKLRD 529).
In the realm of commercial judicial review, Anson has recently acted for a Bermuda-incorporated company in challenging the cancellation of the company's listing status in Up Energy Development Group Ltd v The Stock Exchange of Hong Kong Ltd [2021] HKCFI 3813 (led by Mr Hectar Pun SC). He also appeared as sole advocate for the applicant in Brightoil Petroleum (Holdings) Ltd v The Stock Exchange of Hong Kong Ltd [2020] HKCFI 1601 in a similar challenge.
Visit Anson's profile for more details.
---
Flora Lam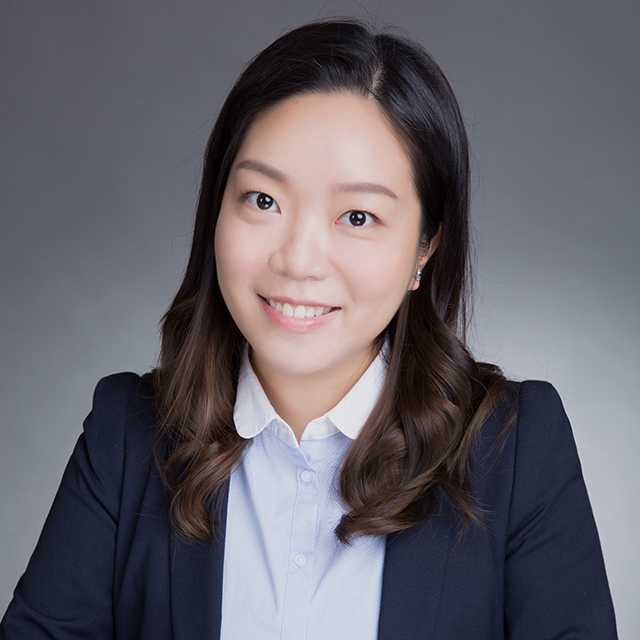 Flora joined Denis Chang's Chambers in 2018 upon completion of her pupillage with Mr. Derek Chan SC, Mr. Frederick Chan, Mr. Robin D'Souza and Mr. Jeffrey Tam. She is developing a broad civil and criminal practice, and has experience in areas including company law, commercial disputes, defamation, probate, trusts, adverse possession, personal injuries, and public law.
In the realm of personal injuries, Flora is regularly instructed to handle a wide variety of matters including employees' compensation cases. Recently, in Kwok Kam Sing, Deceased, and in her own capacity v Daily Joy Investment Limited & Employees Compensation Assistance Fund Board [2022] HKDC 269, Flora acted as sole advocate for the Employees Compensation Assistance Fund Board, which intervened in the assessment of quantum and succeeded in obtaining a costs order against the employer.
In Kan Che Shing v Hop On Management Company Limited & Anor., DCPI 393/2016 (with Mr. Gary Chung), she successfully defended the defendant against the plaintiff's claim for personal injuries in the workplace and successfully claimed for contribution against the third-party. 
---
Valerie Tang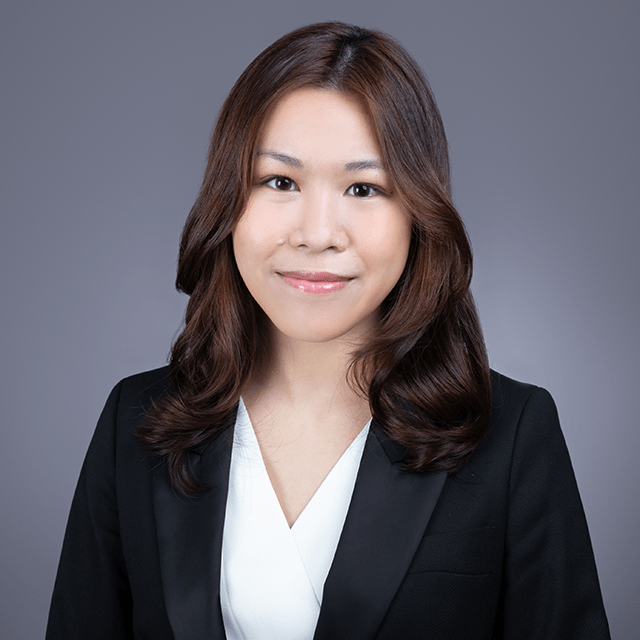 Valerie was called to the Bar in 2019. Since joining Chambers, Valerie has established a broad civil practice with an emphasis on commercial and company law. In Atkins China Limited v China State Construction Engineering (Hong Kong) Limited [2020] HKCFI 2092, Valerie successfully contested an application for an interim injunction to stay arbitration proceedings; the dispute concerned the design of certain sections of the Hong Kong Zhuhai-Macau Bridge. 
Apart from commercial matters, Valerie also has experience and regularly acts as sole advocate in matrimonial, land and probate cases. Recently, she succeeded in obtaining maintenance pending suit for the Respondent wife in KKSR v. CLH (FCMC13299/2019) [2020] HKFC 94. 
Valerie obtained her law degree from the Chinese University of Hong Kong, and read International Relations at the London School of Economics and Political Science prior to her legal studies. She also served as a Legislative Council assistant from 2015 to 2018.
More details can be found in Valerie's website profile.
---
This article was first published on 14 October 2022.