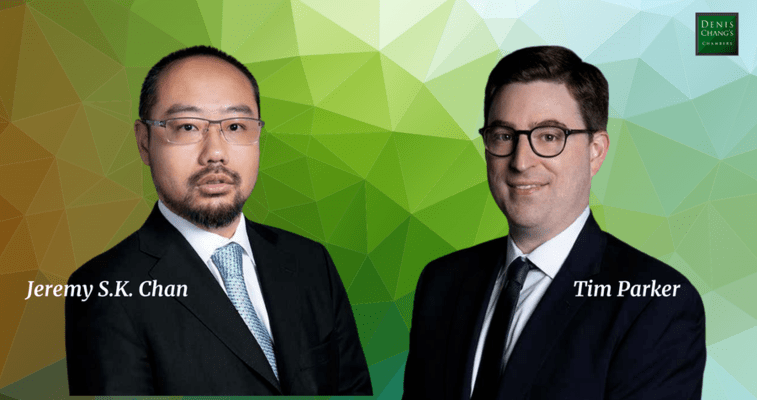 AWARDS & RECOGNITIONS – DCC barristers recognised in Chambers & Partners Asia-Pacific 2021
We are pleased to announce that our Members Jeremy S.K. Chan and Tim Parker have been ranked as "Leading Juniors" in the latest edition of Chambers & Partners Asia-Pacific Guide. Jeremy is described as a recognised authority in matrimonial finance and family law matters, while Tim received mention for his strengths in commercial dispute resolution and public law matters.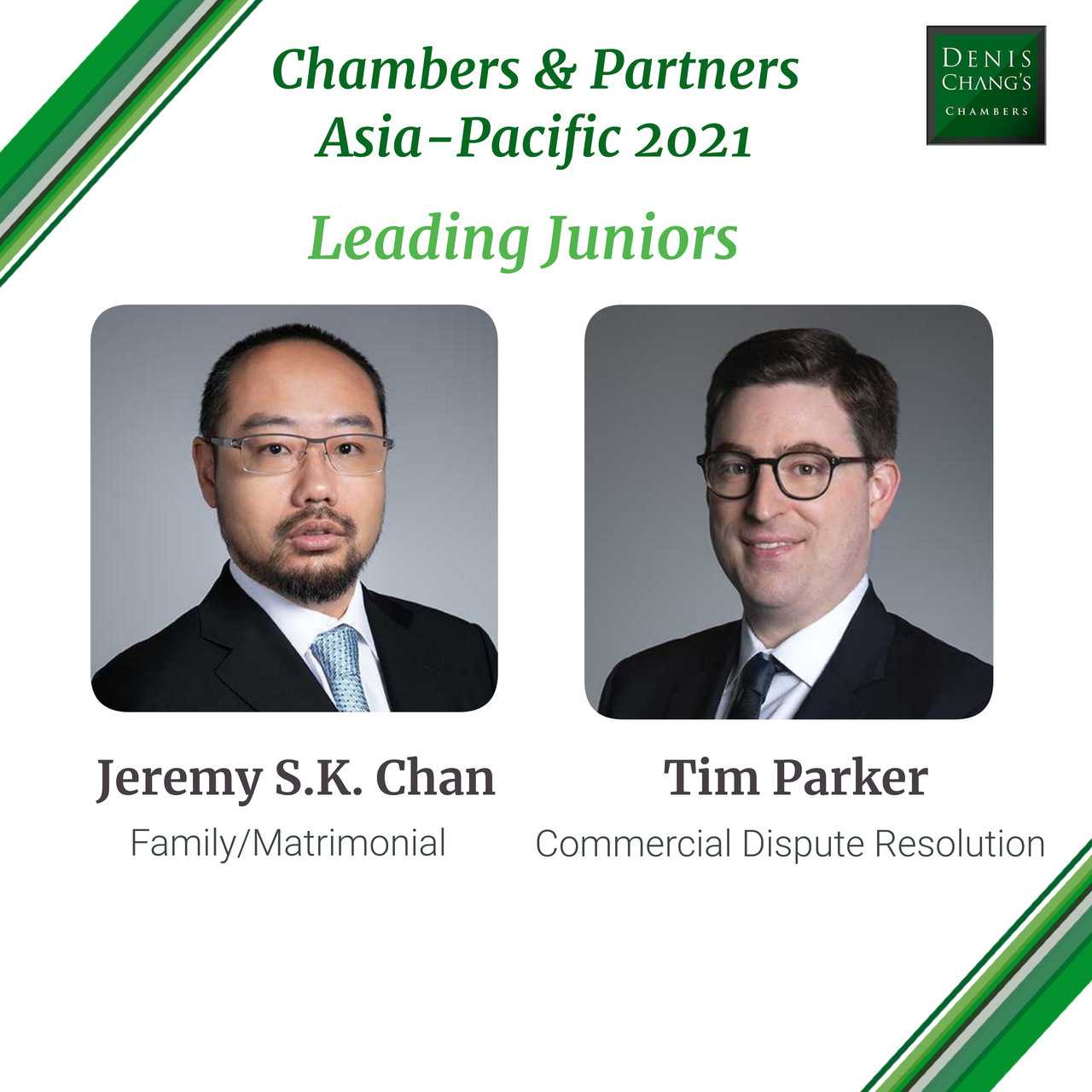 According to Chambers & Partners, Jeremy is singled out by sources as "a very sought-after junior by leading counsel" and "a very experienced senior junior in Hong Kong for family practice". He is particularly well-regarded for his expertise on matters involving complex and high-value financial questions, as well as disputes that arise out of familial breakdowns involving trust and assets abroad.
In the opinion of an impressed interviewee, Tim continues to be "very well noted for judicial review work", which forms part of his advisory and advocacy practice across the areas of public international law, constitutional and administrative law, competition, regulatory, and civil/commercial matters.
Recently, Jeremy and Tim (together with Vivien Leung) represented the successful Respondent in CWYJ v LTYE [2020] HKCA 913, in which the Court of Appeal discharged a Prohibition Order restraining the Respondent/ex-husband from leaving Hong Kong on human rights grounds.
Visit the profiles of Jeremy and Tim for more details on their practice.