Interim Relief in Arbitration: The Strategic Choice Between Emergency Arbitration and Court Injunction – 25 August 2022, 1pm to 2pm
Hong Kong Arbitration Seminar
In our increasingly globalised trading environment where parties often have – and can easily transfer – assets across multiple jurisdictions, it is particularly important to make the right decisions on interim relief when disputes first arise. Join our Richard Yip for a strategic exploration of the tactical considerations that come into play when deciding between different interim measures to deploy in arbitration.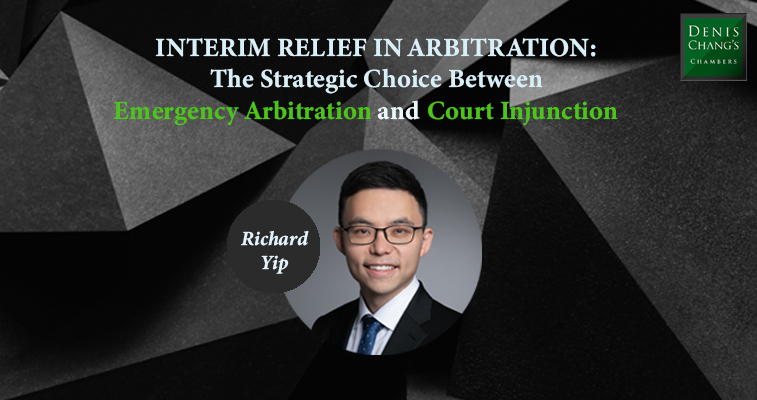 Date:

25 August 2022 (Thursday) 

Time:

1pm to 2pm HKT

 

 

CPD Accreditation:

1 CPD point to be applied for (subject to confirmation by the Law Society of Hong Kong)

 

 

Venues:

• In-person Attendance — Denis Chang's Chambers, 9/F, Tower One, Lippo Centre, 89 Queensway, Admiralty (Limited to 40 persons fully vaccinated with three doses of COVID-19 vaccine)

• Online Attendance — Zoom
Seminar Overview
In contrast to the regime of interim injunctions available in court proceedings, arbitrations administered by the Hong Kong International Arbitration Centre offer a much wider range of interim measures including emergency arbitration interim relief, injunctions in aid of arbitration by Hong Kong Courts, and measures for asset preservation in Mainland China.
From time to time, it may be necessary to apply for injunctions on an urgent basis – well before an arbitral tribunal is properly constituted or even before an arbitration is commenced. Often, injunctions may be deployed to address the imminent risk of asset dissipation on the respondent's part, or other factors which may irreversibly disturb the status quo before the dispute is finally resolved in arbitration.
In an increasingly globalised trading environment where parties often have – and can easily transfer – assets across multiple jurisdictions, it is particularly important to make the right decisions on interim relief when disputes first arise.
What tactical considerations come into play in the process of identifying suitable interim measures? Join our upcoming seminar for a strategic exploration of:
• The emergency arbitrator regime under the Arbitration Ordinance and institutional rules
• The regime governing court-ordered interim measures in aid of arbitration
• The Mainland-Hong Kong Arrangement for asset preservation measures in aid of Hong Kong-seated arbitration
• Fundamental considerations in choosing between court injunction or emergency relief
In-person Attendance
A maximum of 40 places will be available and allocated on a first come first served basis.
In order to safeguard the health of Chambers' Members and staff, only attendees who have received three doses of a COVID-19 vaccine at least 14 days prior to the seminar date will be admitted. All confirmed attendees are required to provide their vaccination record in either digital or printed form for inspection by Chambers staff. Thank you in advance for your understanding and co-operation. 
Due to health concerns, at this stage, we will unfortunately not be able to admit persons who are medically exempted from vaccination. 
Online Attendance 
To attend via Zoom, please click on the button below to secure your place. 
We look forward to seeing you at our event. For enquiries, please reach out to Sonia Chan, Practice Development Manager, at [email protected].  
---
Presenter 
Richard Yip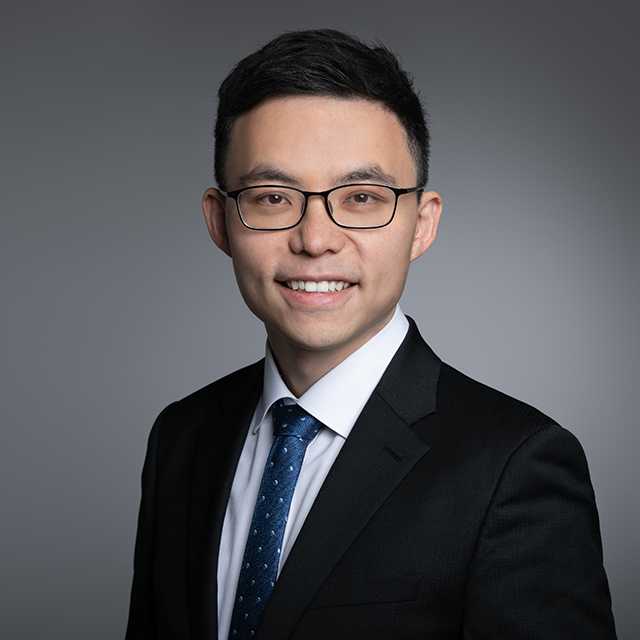 "He is very commercially minded, diligent and client-focused. Attentive to details and excellent on his feet." Legal 500 Asia-Pacific 2021 & 2022, Commercial Disputes — Leading Juniors, Tier 1
Richard has a broad civil practice with a focus on shareholder disputes, commercial litigation, financial regulation, competition law and personal injuries. He joined Denis Chang's Chambers in 2011. Prior to joining the bar, Richard was a corporate finance solicitor at Herbert Smith Freehills.
Richard represented four respondents in the second case before the Hong Kong Competition Tribunal, where the economic efficiency defence was raised for the very first time in Hong Kong. He was also involved in a number of substantial shareholder disputes, including Acropolis Ltd v W&Q Investment Ltd 2018 HKCA 379 (appeal against interlocutory injunction concerning the EGM voting results of a listed company) and Waddington Ltd v Chan Chun Hoo Thomas HCA 3291/2003 (trial of a double derivative action).
Richard is also actively involved in the community and academia. He is a part-time lecturer at the University of Hong Kong.
Find out more from Richard's profile.
---
---
Disclaimer: Seminars, webinars, training presentations or workshops ("Events") and related materials produced by Members of Denis Chang's Chambers  ("DCC") provide general information regarding particular subjects and are not intended to constitute legal advice. Registering for an event only constitutes an agreement to attend it, not instructions to Counsel. Except as otherwise noted, the views expressed at Events are the views of the speakers only and do not represent the opinions of all other Members of DCC.