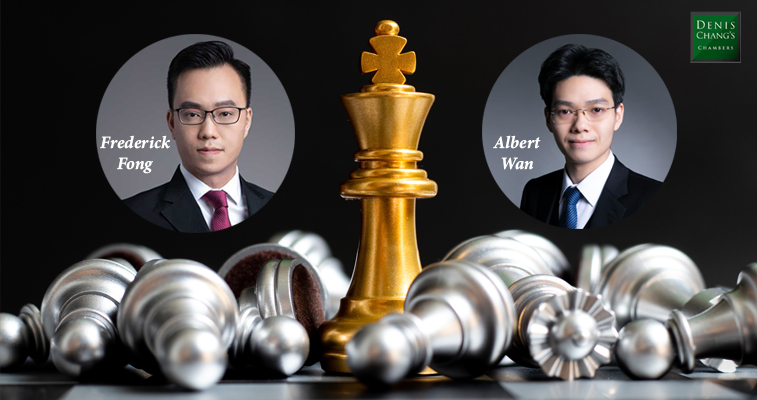 Champerty, maintenance and litigation funding in Hong Kong — A shifting terrain
Frederick Fong and Albert Wan survey the current legal position of champerty and maintenance, following the enactment of the Arbitration and Legal Practitioners Legislation (Outcome Related Fee Structures for Arbitration) (Amendment) Ordinance 2022 which lifts the hurdles of criminal liability for litigation funding agreements in arbitration and related court proceedings.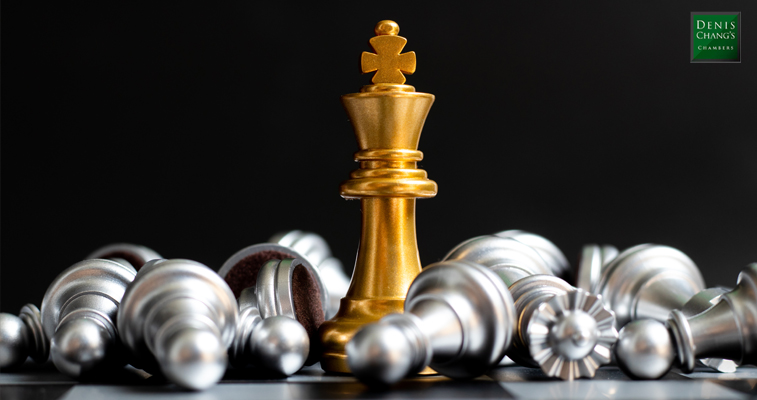 The Common Law Offences of Maintenance and Champerty
The common law of maintenance and champerty have their origins in English law which are traceable back to at least the 13th century. Despite its ancient history, the common law of maintenance and champerty poses difficulties and challenges not only to legal practitioners but also to business individuals and corporations in Hong Kong. The fundamental issue is: to what extent does criminal liability and tortious liability for maintenance apply in Hong Kong?
Maintenance and champerty, both as common law crimes and torts, have long been abolished by the Criminal Law Act 1967 in England and Wales. However, after the Arbitration and Legal Practitioners Legislation (Outcome Related Fee Structures for Arbitration) (Amendment) Ordinance 2022 came into force on 30 June 2022, certain agreements using outcome-related fee structures for arbitration would not be prohibited by the common law of maintenance and champerty. It may be time to review the ambit and operation of this area of law in both criminal and civil areas.
Elements of the Offences
Maintenance has been defined as "the giving of assistance or encouragement to one of the parties to an action by a person who has neither an interest in the action nor any other motive recognized by the law as justifying his interference", and champerty is one form of maintenance which is "maintenance for a share in the proceeds of litigation" (Winnie Lo v HKSAR (2012) 15 HKCFAR 16, at [10]-[11]).
The purpose of criminalising maintenance is to discourage a defendant's "officious intermeddling" in litigation in which he has no legitimate interest. The offence of champerty addresses additional  concerns: (1) an agreement to share the spoils of litigation may encourage the perversion of justice and endanger the integrity of the judicial process; (2) it may be objectionable for a stranger to the litigation "trafficking" or "gambling" in the outcome of litigation (Unruh v Seeberger (2007) 10 HKCFAR 31, at [100]-[101]).
The offence of maintenance or champerty is punishable by a fine and up to 7 years' imprisonment under section 101I of the Criminal Procedure Ordinance (Cap 221). In the leading case Winnie Lo v HKSAR, the Court of Final Appeal dismissed the constitutional challenge that the offence of maintenance (and conspiracy to maintain) is so uncertain that it is not prescribed by law under Article 39 of the Basic Law and held that, on the facts, the conviction of a solicitor of conspiracy to commit maintenance could not stand. Bokhary PJ set out the approach that the Court should adopt in determining whether the ingredients of maintenance and champerty have been established by the prosecution:
• Has the defendant officiously intermeddled with someone else's litigation? In other words, did he interfere with litigation which is no concern of his? If the answer is "No", maintenance has not taken place. But if the answer is "Yes", was the defendant's motive charitable? If it was, what he did would not be maintenance. But if his motive was other than charitable, what he did could amount to maintenance.

• Does the defendant's conduct fall outside the scope of maintenance because his conduct comes within one of the categories excluded from such scope? These excluded categories, which are dealt with in [91]-[98] of Ribeiro PJ's judgment in Unruh v Seeberger, include: (1) legitimate common interest; (2) access to justice; and (3) miscellaneous category of practices which have come to be regarded as lawful, such as the sale and assignment by a trustee in bankruptcy to a purchaser for value of an action commenced in the bankruptcy.
• On the totality of the circumstances, did the defendant's conduct pose a genuine risk to the integrity of the court's process? If he/she did, the jury would be entitled to find the defendant guilty of maintenance. If not, the defendant must be acquitted.
• If the charge is of champerty, the Court's directions would cover one more ingredient — a share of the proceeds of litigation maintained.
Conditional or Contingency Fees
Generally, conditional or contingency fees arrangements charged by recovery agents or lawyers are regarded as champertous and therefore unlawful.
In HKSAR v Mui Kwok Keung [2014] 1 HKLRD 116, the Court of Appeal ("CA") dismissed the appeal of a barrister who was convicted of 5 counts of champerty and sentenced to 3 ½ years of imprisonment. For each of the charges, the defendant represented his clients who were claimants in personal injuries claims on a "no win, no pay" basis. Except for the claim under Charge 1 that had been time-barred, the defendant took 25% of the proceeds of each claim under Charges 2 to 4 and 62% of the proceeds under Charge 5.
The CA upheld the conviction on the ground, among others, that the champertous agreements concerned had presented an obvious and genuine risk to the integrity of the Court's process. In particular, the CA considered that the offences of maintenance and champerty have retained a particular application and significance in relation to legal practitioners, since the interest of legal practitioners in the outcome of the litigation might conflict with their duties to the clients and the Courts: at [51]-[53].
Similarly, in HKSAR v Ip Hon Ming and Others (DCCC 216/2013, 22 April 2014, DC), District Judge Woodcock convicted the 1st Defendant ("D1"), a recovery agent, and 2nd Defendant ("D2"), a solicitor, of champerty. The 3rd Defendant ("D3") was acquitted on the facts. In that case, D1 had an agreement with the claimants to receive a "service fee" of 20% of any successful claim, meaning that when a defendant paid compensation to the solicitors' firm operated by D2 and D3, 20% of the settlement would be paid to D1. The agreement also contained penalty clauses making the claimants liable to pay charges and a penalty if they changed solicitors or applied for legal aid.
The Judge found that: (1) D1 officiously intermeddled with each claimant's litigation which in no way concerned or belonged to him, as his services included bringing any matter to its conclusion which may could be an award/damages or no award/damages and his motive was purely financial; (2) D1's conduct did not come within the "access to justice" exception as the agreement was not the only means by which the claimants could access justice, and there was a penalty clause under the agreement which would operate against the claimants should they choose a different legal representative. D2 was also convicted as the judge found that D2 collaborated with D1 to implement this champertous agreement for their mutual benefit.
Exceptions
In Unruh v Seeberger, Ribeiro PJ identified the categories of cases which fall outside the scope of maintenance and champerty [91-98]. One such category is "common interest", under which groups and associations that pursue legitimate objectives are regarded as possessing a sufficient common interest in related litigation to warrant their exclusion. The second consists of cases involving "access to justice" considerations where litigants would not be able to pursue their claim without funding. The third category covers miscellaneous practices accepted as lawful even though they do not not differ in substance from traditionally condemned practices, such as the sale and assignment by a trustee in bankruptcy and the development of the doctrine of subrogation as applied to contracts of insurance.
Funding Agreements in Insolvency Proceedings
Funding arrangements in insolvency proceedings fall within the special category of practices as identified by Ribeiro PJ in Unruh v Seeberger that do not fall foul of maintenance and champerty. In the bankruptcy or winding up context, liquidators or trustees in bankruptcy are officers of the Court with a paramount duty to creditors and have long been recognised by the Courts as having the right to to seek the Court's approval of any transactions involving funding arrangements or assignment of causes of action. For instance, liquidators of insolvent companies may sell the property of the insolvent company and express provision is made for liquidators to apply to the Court for direction (see section 199 and section 1, Part 3 of Schedule 25 to the Companies (Winding Up and Miscellaneous Provisions) Ordinance (Cap 32).
In Re Patrick Cowley and Lui Yee Man, Joint and Several Liquidators of the Company [2020] HKCFI 922, [2020] 3 HKLRD 96, Harris J affirmed that it is within the statutory powers of a liquidator under Schedule 25 to the Companies (Winding Up and Miscellaneous Provisions) Ordinance (Cap 32) to negotiate the terms of a funding agreement and the Court's sanction is not required for a liquidator to enter into a third party funding agreement. The third party funding agreement may involve a sale and assignment by a liquidator to the third party funder, as in Re Cyber works Audio Video Technology Ltd [2010] 2 HKLRD 1137 (Harris J); or a share of proceeds if the litigation were to prove successful, as in Re Company A to G (HCCW 384/2006, 8 October 2015, Harris J) and in Re Po Yuen (To's) Machine Factory [2012] 2 HKLRD 752, where Harris J approved an application filed by a company's liquidators to sanction a funding arrangement by which the company's Mainland lawyer would only be paid out of any actual recovery by the company in a litigation handled by that lawyer.
The court may also approve a third party funding agreement on general policy considerations. In Berman v SPF CDO I Ltd [2011] 2 HKLRD, a trustee appointed by the United States Bankruptcy Court for Delaware applied to the Hong Kong Court for sanction of a litigation funding arrangement. Harris J considered it decisively important that the United States Bankruptcy Court had already sanctioned the funding arrangement. He also considered that the trustee had a role under the United States Bankruptcy Code, which was similar to that of a liquidator. Hence, the learned Judge granted leave to the trustee to enter into the funding arrangement.  
Third Party Funding and Outcome-related Fee Structure Agreements 
Arbitration and Insolvency Proceedings
Litigation funding agreements are commonplace in the commercial world worldwide. Claimants enter into these agreements when they lack sufficient to pursue court proceedings, especially insolvency matters.
On 1 February 2019, the Arbitration and Mediation Legislation (Third Party Funding) (Amendment) Ordinance 2017 ("the 2017 Ordinance") came into force. The new law permits third party funding for arbitration where the place of arbitration is Hong Kong or, if outside Hong Kong, for funding of services provided in Hong Kong. Now, with the enactment of the Arbitration and Legal Practitioners Legislation (Outcome Related Fee Structures for Arbitration) (Amendment) Ordinance 2022 ("the 2022 Ordinance"), legal practitioners are permitted to enter into outcome related fee structure agreements with clients in arbitration and related court proceedings without committing the common law offences of maintenance and champerty; these agreements include conditional fee agreements, damages-based agreements and hybrid damages-based agreements as defined in the 2022 Ordinance.
Litigation in Other Areas
The status of litigation funding agreements outside of insolvency and arbitration context remains less clear, particularly agreements between sophisticated business parties at arm's length. Often, litigants grappling with this uncertainty would seek from the Court a declaration of non-criminality in relation to the proposed third party funding agreement.
In Raafat Imam v Life (China) Co Ltd [2018] 4 HKLRD 152, the Court refused to grant such a declaration  in relation to the proposed third party funding agreement between a businessman and a professional litigation funder. Having made it clear that the parties should seek their own legal advice and act on it at their own risks instead of seeking the Court's "legal advice", the Court held that the plaintiff had failed to show that exceptional circumstances exist to justify such a declaration.
Similarly, in Re A [2020] HKCFI 493, which concerned third party litigation funding in matrimonial proceedings, the learned Judge refused to grant a declaration of non-criminality. While it is open to litigants to advance the "access to justice" exception, the Courts have recognised that the exception's purpose is to ensure a litigant's access to justice rather than facilitating access to his/her ideal legal representation. Moreover, litigants must prove that they are unable to pursue their claim by reason of impecuniosity, such that the lack of funding would deny them access to justice.
Conclusion
Both the 2017 and 2022 Ordinances should be seen as the first move in lifting the hurdles of maintenance and champerty in arbitration and related court proceedings in Hong Kong. Whether this development will extend to other types of commercial litigation is a question best left to the Law Reform Commission.  Nonetheless, there appears no reason why the same policy justification relied on in the case of arbitration should not apply to litigation. In the meantime, it remains to be seen how the Court would deal with contingency fee arrangements in contexts unrelated to arbitration. 
---
Frederick Fong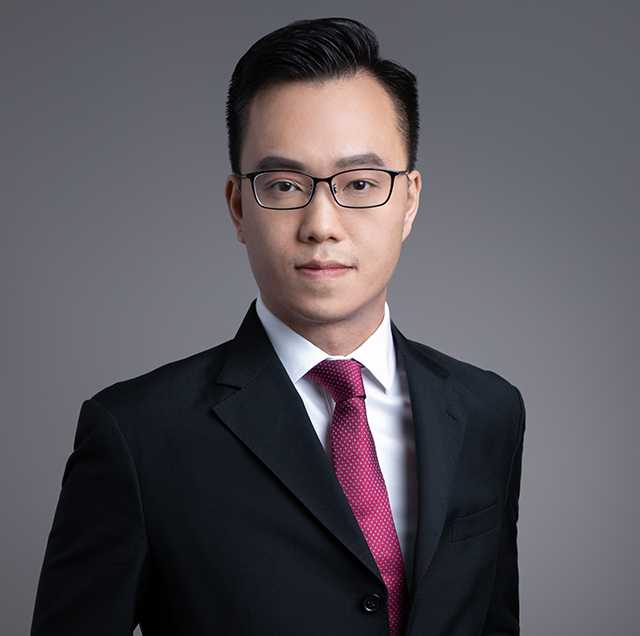 Frederick has a general civil and criminal practice. His civil practice is broad with particular emphasis on personal injuries, intellectual property, and matrimonial law. He also represents clients in a wide range of criminal and regulatory matters, in particular, commercial crimes and Securities and Futures Commission investigations. 
He is the author of Hong Kong Patents Ordinance: Commentary and Annotations (Sweet & Maxwell, 2012).
Visit Frederick's profile for more details. 
---
Albert Wan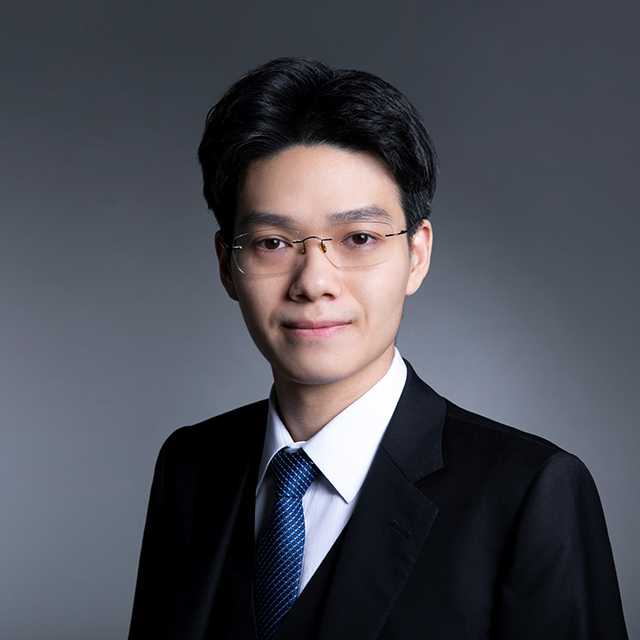 Albert obtained a Master of Law (LLM) at University of Cambridge and Bachelor of Laws (LLB) at City University of Hong Kong with First Class Honours. He was awarded several scholarships and prizes for his academic excellence.
Albert accepts instructions for both advocacy and advisory work and has been instructed on matters covering a wide range of areas of law. His practice covers general civil, land, building management, company, probate, contract, tort, commercial, construction, bankruptcy, personal injuries, judicial review and election petition.
Outside of his practice, Albert is a contributing author for Lexis Advance Hong Kong Practical Guidance, serves as a member of the Standing Committee on Legal Aid Reform of the Hong Kong Bar Association and a participating lawyer in the Duty Lawyer Service Free Legal Advice Scheme.
Find out more from Albert's profile.
---
This article was first published on 1 August 2022.
Disclaimer: This article does not constitute legal advice and seeks to set out the general principles of the law. Detailed advice should therefore be sought from a legal professional relating to the individual merits and facts of a particular case. The photograph which appears in this article is included for decorative purposes only and should not be taken as a depiction of any matter to which the case is related.