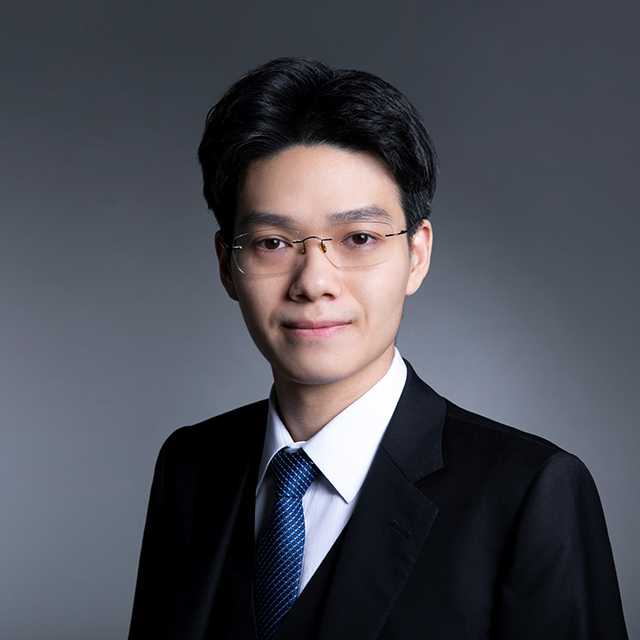 Call : 2017 (HK)
---
Set : Annex
---
Practice Areas
---
Administrative and Public Law
Arbitration
Chancery
Commercial Law
Company and Insolvency
Competition Law
Criminal Law
Family Law
Intellectual Property
Land and Property Law
Mediation
Probate and Administration
Regulatory and Disciplinary
Tax Law
Tort and Personal Injuries
---
Albert obtained a Master of Law (LLM) at University of Cambridge and Bachelor of Laws (LLB) at City University of Hong Kong with First Class Honours. He was awarded several scholarships and prizes for his academic excellence.
After completion of pupillage with Mr Philip Dykes SC, Mr Edwin Choy SC, Mr Valentine Yim, Mr Philips Wong and Mr Jeffrey Tam, Albert commenced practice and is developing a wide practice with particular emphasis on civil and public law practice.
As to his civil practice, he has experience in land, company, probate, contract, tort, commercial, construction, bankruptcy and personal injuries matters.
As to his public law practice, Albert successfully obtained leave for judicial review on papers, and successfully defended against an election petition of alleged treating and publishing election advertisement that includes false claim of support.
Outside of his practice, Albert is a part-time lecturer at the Department of Law of the University of Hong Kong.
Albert also serves as a member of the Standing Committee on Legal Aid Reform of the Hong Kong Bar Association.
---
LLM, University of Cambridge (2015)
LLB, City University of Hong Kong (2014)
---
Dean's List with Distinction (2016)
HKSAR Government Scholarship (2014)
Mayer Brown JSM Prize for Overall Excellence (2013)
Dean's List (2011-2014)
CityU Entrance Scholarship for JUPAS Applicants (2010)
Mr Chan Tai Ho Scholarship (2010)
---
Part Time Lecturer, Department of Law, University of Hong Kong (2018 – present)
Member, Standing Committee on Legal Aid Reform, Hong Kong Bar Association (2019 – present)
---
Seminar on "How to apply for judicial review", Professional Development Resources Centre
---
Lui Chi Hang Hendrick v Independent Police Complaints Council [2019] HKCFI 3120 (with Mr Jeffrey Tam): successfully obtained leave to challenge the legality of the Independent Police Complaints Council's decision to proactively conduct a fact-finding study on the public order events since June 2019
Sun Cheong Construction Co Ltd v IO of King Fu, Ho Fu, Ki Fu & Ka Fu Buildings [2019] HKCFI 2076 (with Mr Tim Kwok and Mr Andrew Lau): acted for the contractor to claim for the outstanding contract sum and defend against the IO's counterclaim for alleged defects
Sun Cheong Construction Co Ltd v IO of King Fu, Ho Fu, Ki Fu & Ka Fu Buildings [2019] HKCFI 236; [2019] HKCA 167 (with Mr Tim Kwok and Mr Andrew Lau): whether expert evidence admissible
Lo King Yeung v Eddie Chu Hoi Dick, CACV 192/2017, 23 November 2017 (as sole advocate): successfully dismissed an appeal in the Court of Appeal
Lo King Yueng v Eddie Chu Hoi Dick [2018] HKCA 137 (with Mr Jeffrey Tam): successfully resisted application for leave to appeal to the Court of Final Appeal
Ho Yin Fai v Wu Chi Kin, HCAL 28/2016, 4 October 2017 (with Mr Jeffrey Tam): successfully defended against an election petition of alleged treating and publishing election advertisement that includes false claim of support
Wong Chi Fung v Registrar of Companies, HCAL 657/2018 (with Mr Jeffrey Tam): successfully obtained leave for judicial review on papers
HCMP 916/2018 (with Mr Jeffrey Li): successfully obtained a quia timet injunction to restrain winding up petition
LAA 1568/2018 (with Mr Matthew Tse): successfully appealed against refusal of legal aid