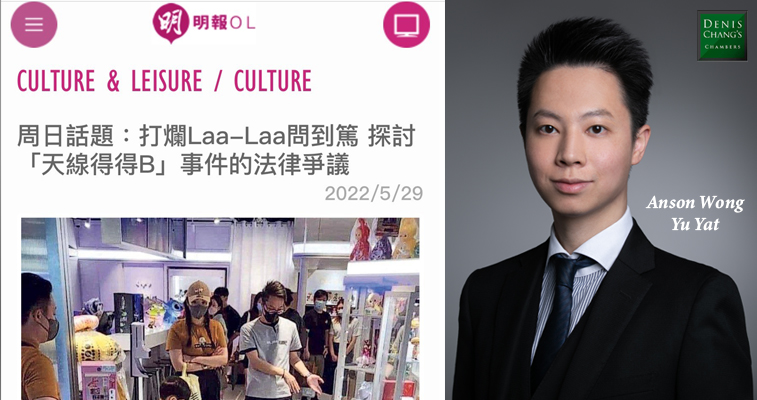 Anson Wong Yu Yat writes for Ming Pao on some potential legal implications of a child's accidental breakage of a Teletubby sculpture in a Hong Kong toy store
On 22 May 2022, a boy leaned on and accidentally broke a Teletubby sculpture inside a store at Langham Place, Mong Kok. As a result, his parents initially paid HK$33,600 as compensation to the store. However, the store publicly apologised and refunded the compensation in full, after the incident triggered a fierce online debate and attracted media coverage both locally and internationally.
Anson Wong Yu Yat has written a brief commentary for Ming Pao on some potential legal issues that flow from the incident.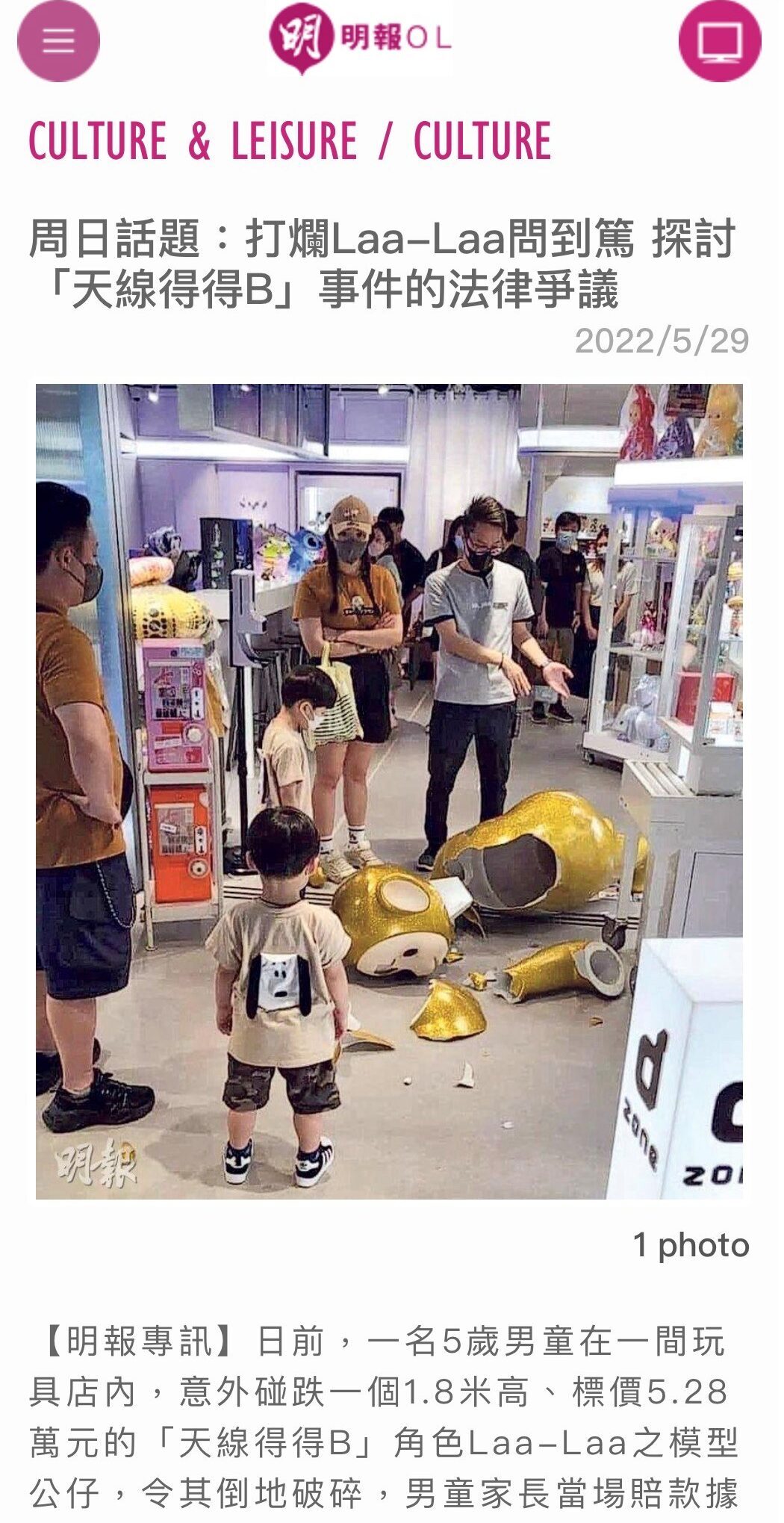 Read Anson's legal commentary in Chinese, entitled "打爛Laa-Laa問到篤 探討「天線得得B」事件的法律爭議", on the Ming Pao website.
An English translation of the commentary will be made available on our website in due course. Please stay tuned.
---
Anson Wong Yu Yat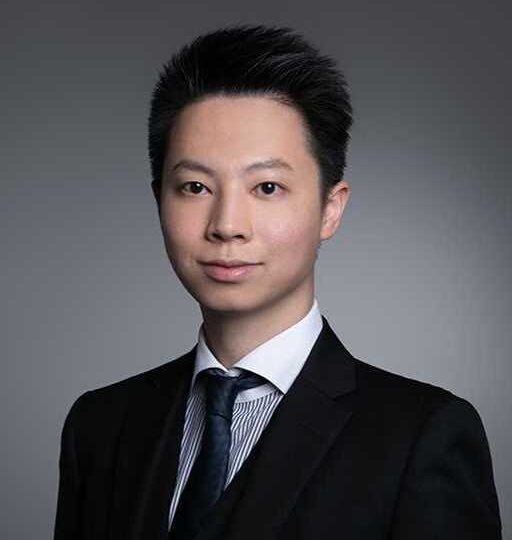 "Anson is very responsive and hard-working. A junior with good judgement."
Legal 500 Asia-Pacific 2022, Administrative and Public Law — Rising Stars
Anson was called to the Bar in 2015. He has appeared in more than 100 court judgments (including 14 cases in the Court of Final Appeal with 10 substantive appeals) over the mere span of six years of full practice, reflecting the exceptional wealth of experience and exposure in civil litigation for his seniority. He has developed a broad civil practice with particular interest in intellectual property and competition law matters.
Anson is experienced in handling both civil and criminal matters involving complex issues of law. Recently, Anson has acted as junior counsel in three civil appeals before the Court of Final Appeal determining important questions of law concerning insolvency matters, land law and equity, and service out of jurisdiction: Re Hsin Chong Construction Co Ltd (2021) 24 HKCFAR 98; Cheung Lai Mui v Cheung Wai Shing (2021) 24 HKCFAR 116; Employees Compensation Assistance Fund Board v Fong Chak Kwan (FACV 5/2022).
Visit Anson's profile for more details.
---
This article was first published on 31 May 2022.
Disclaimer: This article does not constitute legal advice and seeks to set out the general principles of the law. Detailed advice should therefore be sought from a legal professional relating to the individual merits and facts of a particular case.