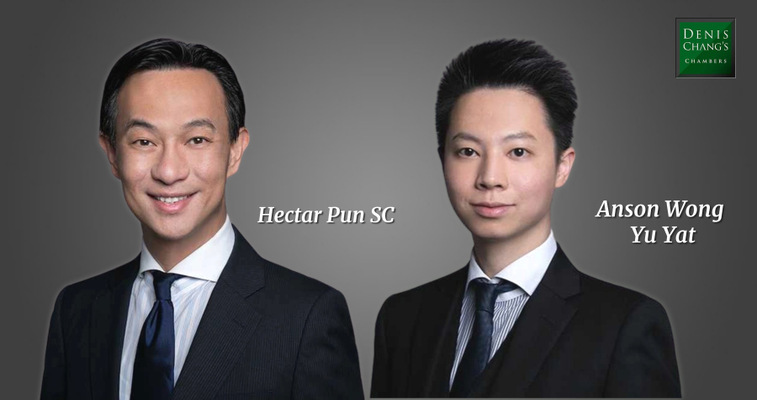 CRIMINAL LAW – Magistrate acquits social worker of obstructing the Police
Magistrate Ms CHUNG Ming-sun, May, of the West Kowloon Magistracy acquitted a social worker of obstructing a police officer in the due execution of his duty with costs awarded to the Defendant. Hectar Pun SC, leading Anson Wong Yu Yat, acted for the Defendant.
The Defendant was arrested on 29 September 2019 for "unlawful assembly" on the carriageways of Queensway outside Pacific Place in Admiralty, where the police had subdued and arrested 52 persons for taking part in a riot at Queensway.
Hui was originally charged with assaulting a police officer in the due execution of his duty. The prosecution alleged that Hui caused a police officer to fall twice. On the day of the trial, the prosecution applied to amend the charge to obstructing a police officer in the due execution of his duty.
The learned Magistrate found that Hui had followed police instructions as she was leaving the scene; it was only by accident that the police officer fell down twice. Her Worship rejected the police officer's evidence as unreliable.
The Court awarded costs to Hui.
This case has been widely covered in the press, including:
• (in English) SCMP;
• (in Chinese) Apple Daily and Stand News.
Representation:
Hectar Pun SC, leading Douglas Kwok, Anson Wong Yu Yat and Ferrida Chan, acted for the Defendant.
This article was first published on 16 December 2020.
Hectar Pun SC

Hectar was called to the Bar in 1995 and appointed Senior Counsel in 2015. His practice spans many areas including constitutional and administrative law, human rights law, immigration law, criminal law, land law, company law and commercial law. He appears regularly on behalf of applicants in major judicial review proceedings.

Recently, Hectar acted for the successful applicant in Chan Kung Shun and Others v. Commissioner of Police (19/11/2020, HCAL 2703/2019) [2020] HKCFI 2882, where the Court held that the failure of police officers to display unique identification markings during anti-extradition bill protest operations contravened the Hong Kong Bill of Rights.

Anson Wong Yu Yat

Anson has developed a broad civil practice with an emphasis on public law (such as Leung Kwok Hung v Secretary for Justice [2020] 2 HKLRD 771; [2020] 1 HKLRD 1, which challenged the constitutionality of the Emergency Regulations Ordinance and the "anti-mask" law), intellectual property litigations and competition law matters.

Recently, Anson acted as junior counsel in two applications before the Appeal Committee and successfully obtained leave to appeal to the Court of Final Appeal on both occasions: FAMV 152/2020 (heard on 12 November 2020, on insolvency matters) and FAMV 151/2020 (heard on 14 December 2020, on land law and equity).
Disclaimer: This article does not constitute legal advice and seeks to set out the general principles of the law. Detailed advice should therefore be sought from a legal professional relating to the individual merits and facts of a particular case. The photograph which appears in this article is included for decorative purposes only and should not be taken as a depiction of any matter to which the case is related.