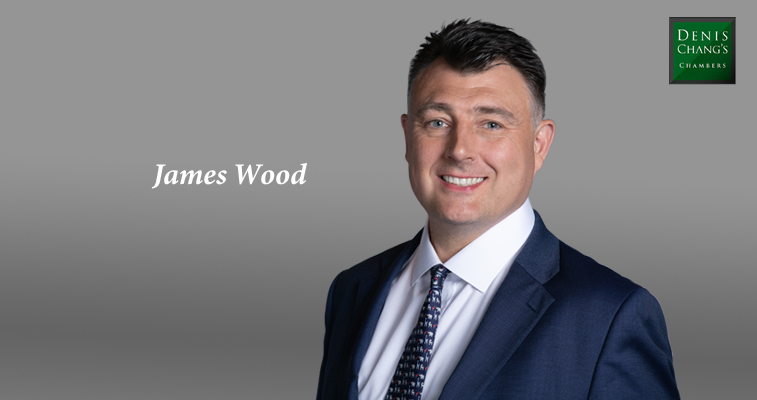 COMPANY & INSOLVENCY — James Wood invited by the Hong Kong Institute of Certified Public Accountants to co-present webinar on trading administrations and receiverships
On Saturday 24 April 2021, DCC barrister James Wood joined forces with William Pan, Managing Director of FTI Consulting, to speak on "Trading Administrations and Receiverships" for members of the Hong Kong Institute of Certified Public Accountants (HKICPA). The webinar was attended by around 100 members of the HKICPA, including staff of Borrelli Walsh, a KROLL Business; Deloitte China; FTI Consulting; and the Hong Kong Official Receiver's Office.
During the presentation, James and William guided the participants through key receivership concepts and ethical issues and explored key considerations to trade on. They also discussed the typical factors considered by creditors in appointing receivers, as well as practical issues faced by receivers.
The webinar forms part of the HKICPA's Insolvency Preparatory II 2021 Course, which offers an in-depth and integrated study of the financial, management, legal and accounting aspects of insolvency administration.
---
James Wood


James is an experienced litigator who is particularly recognised for his expertise in restructuring and insolvency matters and related issues including asset tracing. His cases are often substantial and cross-border in nature, involving legal proceedings in forums around the world, including in Australia, Bermuda, the British Virgin Islands, Canada, the Cayman Islands, the Channel Islands, England, Indonesia, Mauritius, the PRC, Singapore, Switzerland, and the United States. Recently, he acted for Freeman Fintech Corporation Limited in respect of its HK$3 billion scheme of arrangement.

James has been recommended in both Chambers and Partners and Legal 500.