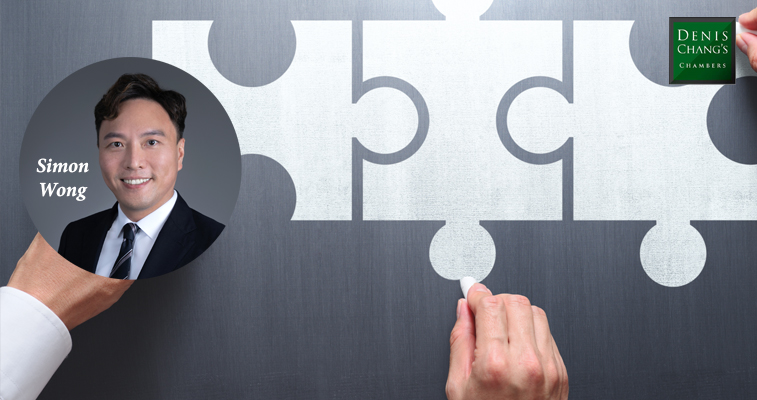 Court of Appeal upholds striking out of claim founded on "diametrically inconsistent" statements in sale proceeds dispute
Simon Wong successfully resisted an appeal against the decision to uphold a striking out order in Chu Yue Bun v Lai Shiu Woon (formerly known as Ng Lai Shiu Woon) (CACV 475/2020) [2021] HKCA 1929.
In his Statement of Claim, the Plaintiff pleaded that the Defendant held 30% of a company's shares on trust for him, which therefore entitles the Plaintiff to 30% of the proceeds of sale of the company's property. However, in another court action, the Plaintiff asserted in an affirmation that the 30% shareholding was beneficially owned by his brother and held on trust by P. Given these contradictory statements, the Master struck out the Plaintiff's claim, and the High Court upheld this decision.
Dismissing the Plaintiff's appeal, the Court of Appeal held that his claim was bound to fail considering the obvious inconsistencies on a matter of significance. Moreover, the Plaintiff's difficulty in formulating acceptable amendments to his Statement of Claim demonstrates that this action is an abuse of court process.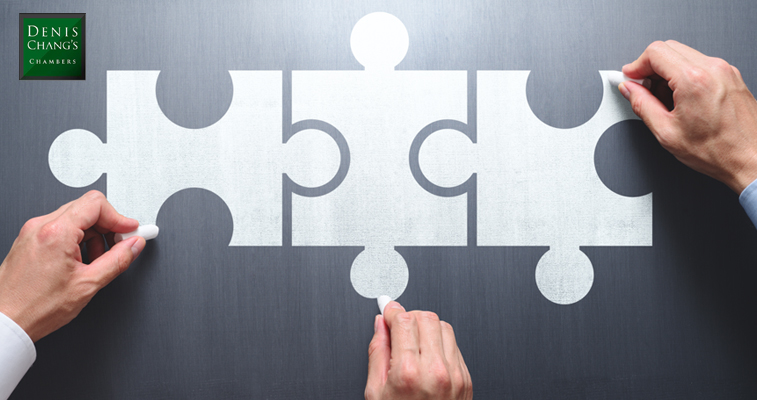 Background
In his Statement of Claim, the Plaintiff ("P") pleaded that:
• At all material times, he held and still holds 30% of the shares in Able H.K. Holdings Limited ("Able"), while the Defendant ("D") and her daughter hold 50% and 20% of the shares respectively.
• Subsequently, P transferred 30% of his shares to D to be held on trust for P. No consideration was paid to P for the transfer.
• Following the sale of a property owned by Able, around HK$5 million proceeds of sale were distributed to the "paper shareholders" including D.
• Since D has been holding P's shares on trust for him, she has been holding P's entitlement to the sale proceeds as a constructive trustee.
However, these pleaded facts were inconsistent with P's position in another High Court action (HCA 3171/2016). In his affirmation, P deposed that the 30% shareholding was beneficially owned by his brother and held on trust by P. Based on this inconsistency, D applied to strike out the Plaintiff's Statement of Claim.
To oppose the striking out application, P filed another affirmation which stated that the 30% shareholding was a gift to P from his brother through a verbal agreement. This gift was never pleaded in the Statement of Claim.
The learned Master struck out the Statement of Claim and dismissed P's action for being frivolous, vexatious and an abuse of process. On P's appeal, Deputy High Court Judge Maurellet SC upheld the Master's decision.
Ruling of the Court of Appeal
Delivering the Court of Appeal's Judgment, Hon Kwan VP rejected P's argument that there is no inconsistency in the position P took in HCA 3171/2016 and in the present action. The gift was not once mentioned in the Statement of Claim and contradicted what it pleaded: that P held and still holds beneficial interest in the shares of Able, and D has been holding P's entitlement to his share of the net proceeds of the property's sale. (Judgment §40)
While it is well-settled law that the Court does not conduct a mini-trial on affirmation in a striking out application, Hon Kwan VP clarified that the Court does not adopt a "blinkered approach to the evidence":
"…[the Court] is not bound to accept an allegation as true in light of obvious inconsistencies on a matter of significance for which no explanation for the inconsistencies was given. In our judgment, the judge was fully entitled to find that on the totality of the evidence before the court, and in light of the inconsistencies with the previous proceedings and the lack of any or any plausible explanation for the same, there was an absence of sufficient factual basis to sustain the claim in this action.  This is not merely a weak case that is not likely to succeed but it is plain and obvious it is bound to fail." (Judgment §40)
P proposed draft amendments to the Statement of Claim, so that the relevant part would read: "[P] transferred the said 30% share interest to [D] for the same to be held on trust for him, who was at the time still holding the same on trust for [P's brother]" (emphasis added). In the Court's opinion, he proposed amendments would only make the Statement of Claim internally inconsistent instead of salvaging the claim.
The Court agreed with Simon Wong, D's Counsel, that there is clearly an abuse of court process in this instance:
"… where a litigant with full knowledge of the facts made a bare assertion of a gift of shares belatedly, against the background of diametrically inconsistent statements on beneficial ownership in previous proceedings, and without providing any explanation.  The integrity of the administration of justice ought not to be compromised in allowing [P] to pursue this claim with no factual basis.
We agree with Mr Wong that the apparent difficulty for [P] to formulate an acceptable amendment to his statement of claim demonstrates that this action is an abuse of the process of the court." (Judgment §§42 & 48)
P's appeal was dismissed with costs of the appeal to D.
Representation:
Simon Wong, instructed by Oldham, Li & Nie, appeared for the successful Defendant (Respondent) at the Court of First Instance (HCA 977/2019) and at the Court of Appeal (CACV 475/2020).
---
Simon Wong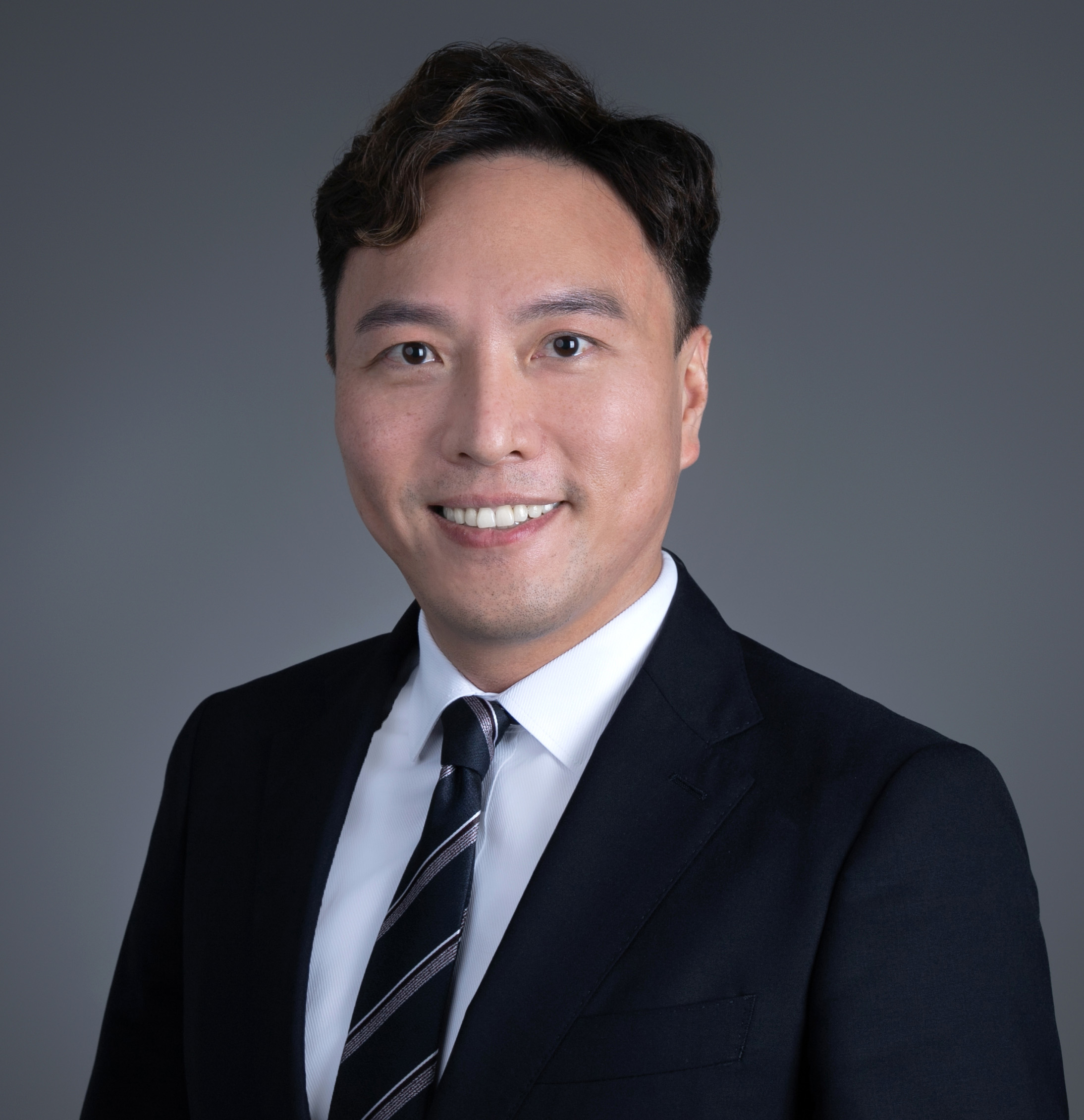 "Simon is a great communicator, very meticulous, and provides sound practical advice. His arguments are well-structured and very persuasive. Sensible, commercial and very responsive."
Legal 500 Asia-Pacific 2022, Leading Juniors — Commercial Disputes, Labour and Employment
 Simon is qualified to practise law both in Hong Kong and California USA. He specializes in commercial dispute resolution and personal injury litigation.  Simon's commercial litigation experience includes company and shareholders' disputes, insolvency and contractual disputes.  He also has an ever-increasing experience in probate, trust and land matters including Chinese customary law.
In his personal injury practice, he has been instructed in more than 400 personal injury and medical negligence cases and has extensive experience in representing claimants as well as defendants.
Recently, Simon acted for the successful Plaintiff in Hu Wan v Sanwo International Company Limited (DCPI 3621/2019), where the Court rejected the medical experts' views and held that the Plaintiff could not resume her pre-accident job and ordered damages accordingly. Costs were also awarded to the Plaintiff on an indemnity basis with interest at 2% above judgment rate.
Visit Simon's profile for further details.
---
This article was first published on 27 January 2022.
Disclaimer: This article does not constitute legal advice and seeks to set out the general principles of the law. Detailed advice should therefore be sought from a legal professional relating to the individual merits and facts of a particular case. The photograph which appears in this article is included for decorative purposes only and should not be taken as a depiction of any matter to which the case is related.