---
Simon specializes in personal injury litigation and commercial dispute resolution.  He has been instructed in more than 300 personal injury and medical negligence cases.  He has extensive experience in representing claimants as well as insurers, employers and principal contractors, which provides him with knowledge and insight from both sides of legal claims to effectively advise clients.  In his commercial litigation practice, his experience includes company and shareholders' disputes, insolvency and contractual disputes.  His clients include listed corporations and their directors, insurance companies and the construction industry.
A Fellow of the Chartered Institute of Arbitrators and the Hong Kong Institute of Arbitrators, Simon accepts appointment as an arbitrator.  His experience includes commercial, insurance and construction arbitration and arbitration related court proceedings.
Simon has been an accredited mediator since 2008 and has vast experience in mediating cases ranging from commercial claims to family disputes.  He has been appointed as a mediation instructor and a mediation coach, and is currently a Mediator Mentor under the MMS operated by JMHO.
Simon is a part-time Lecturer at the University of Hong Kong and City University of Hong Kong.  He has also been appointed as a judge in various international mooting competitions including Willem C Vis (East) International Commercial Arbitration Moot and The International ADR Mooting Competition.
---
Solicitor (Hong Kong) (2004-2006)
Fellow, Chartered Institute of Arbitrators (FCIArb)
Fellow, Hong Kong Institute of Arbitrators (FHKIArb)
HKMAAL Accredited Mediator
HKMC Accredited Mediator
JMHO Mentor Mediator
---
LLB, University of Hong Kong (2001)
PCLL, University of Hong Kong (2002)
---
Part-Time Lecturer, PCLL, Faculty of Law, University of Hong Kong (Civil Litigation, Employment Law & Practice)
Part-Time Lecturer, PCLL School of Law, City University of Hong Kong (Civil Litigation, Trial Advocacy, Interlocutory Advocacy and Interviewing, Legal Drafting and Writing)
---
PERSONAL INJURIES CASES
Thapa Hari Bahadur v Paramount Engineering & Manpower Service Ltd & Anor, HCPI 408/2016: represented the defendants and persuaded the court to dismiss the plaintiff's application for pain management expert evidence
Pangma Dambar Dhoj v Dragages Hong Kong Limited & Anor [2018] 2 HKLRD 1436: represented the Defendants in court of appeal and the trial and persuaded the Court to dismiss the plaintiff's claim with costs
Xu Xinhong v Cheung Chu Lau [2018] HKCFI 327: represented the plaintiff in the assessment of damages and persuaded the court to award future loss of earnings; [2019] HKCFI 1691: persuaded the court to award enhanced interest on damages and costs to the plaintiff
Wan Fai Nam v Secretary for Justice for and on behalf of Director of The Leisure & Cultural Services, HCPI 882/2014: represented the plaintiff in trial to obtain damages of $2.5 million
Thapa Kulbahadur v Grand Tech Construction Co Ltd, DCEC 878/2011: represented the Respondent in trial to contest liability and argued costs to be paid by the Applicant on an indemnity basis
Tsang Sung Lui as dependent for herself and on behalf of other dependents of Ruan Wen Fang, deceased v Kong Kin Chung, HCPI 636/2010: represented the Plaintiff in the assessment of damages arising from the deceased's death as a result of the Defendant's medical negligence
Lai Cheong Ming v Cheng Chung Yu Eric trading as Hui Fung Metal Work Factory & Anor, HCPI 504/2009: represented the Plaintiff in trial, established liability and argued future loss of earnings
Lau Yuk Hung v Tsang Kwong Ming & Anor, DCEC 614/2009: represented the Applicant in trial and established liability for the injured applicant
Thapa Komal v Norman Liang trading as J. Liang & Son, DCEC 352/2006: represented the Respondent and defended against liability
Advised the administrator of a deceased who died after a surgery of partial resection of right kidney and total removal of left kidney in an action against the private surgeon for medical negligence
Advised the claimant against a private medical practitioner for prescribing medicine to which the claimant was allergic
CIVIL AND COMMERCIAL CASES
Liu Kit Wing v The estate of Liu Fo Hing, Deceased [2019] HKCFI 833: obtained declarations for adverse possession of a 3-storery house in Sheung Shui
Kwong Yuen Seung Ivy & Others v Kwong Kam Hung [2019] HKDC 9: represented the plaintiffs at trial, established common intention construction trust in respect of a property and obtained directions for transfer of property back to plaintiffs
Essex Global Trading Inc. v Kinglite Electronic Co Limited, HCA 1713/2018: obtained urgent ex-parte Mareva injunction against the Defendant
Able (H.K.) Holdings Ltd v CS Construction & Consultancy Ltd,HCA 3171/2016: obtained summary judgment with costs
China Shanshui Cememt Group Limited & Others v Zhang Caikui & Others, HCA 2880/2015: represented a non-executive director of a listed company in defending an action for damages for conspiracy and breach of fiduciary duties
Chu Yu Tin & Anor v Lai Shiu Woon formerly known as Ng Lai Shiu Woon, HCA 3136/2016: resisted plaintiffs' summary judgment application for transfer of shares in three Hong Kong companies
Multivest Limited v The Incorporated Owners of Yuet Ming Building, HCA 564/2015: represented an owner of a commercial-residential building in suing the Incorporated Owners for breach of DMC and seeking injunctive reliefs, and reached satisfactory outcome
Hung Yuk Mang v Etek Company Limited, HCMP 883/2013: obtained declarations for adverse possession of a piece of land in Hunghom of over 4,000 square feet
莫偉翔 v 香港神托會 & Others, HCA 2597/2005 & HCA 2351/2003: obtained an order of striking out of the Plaintiff's defamation claim
Tsoi Sau Li, the executrix of the estate of Lam Wing Fai, the Deceased v Lim Yuen Chi, HCA 632/2014: obtained summary judgment of a debt of $5.4m
Hung Tat Industrial Limited v Lim Yuen Chi, HCA 630/2014, resisted striking out application
Smart-Trans Logistics Limited v Great Master Logistics Company Limited & Anor, HCA 610/2014: resisted summary judgment application
Cheung Cho Kam Sindy & Anor v Cheung Yuet Ying Rose, CACV 178/2008: resisted the appeal on conversion and beneficial ownership of properties
Chan Kin Lam v Sunray Cave Limited, HCA 1997/2006: represented the Defendant in trial contesting the contractual claim on the defence of forgery and obtained indemnity costs
Magnum (Investment) Corporation Limited trading as Man Tak Pharmacy v Li Chung Shing Tong (Holdings) Limited, HCA 37/2011: represented the sole Hong Kong distributor in a dispute concerning the medicinal product "Po Chai Pills"
ARBITRATION
Dispute between a main contractor and a sub-contractor of a luxurious serviced apartment building over the interior fit out work, HKIAC administered; Dispute between an insurance company and the insured over a Property All Risks Policy and a Public Liability Policy arising from a fire incident in a warehouse; Dispute between a main contractor and a sub-contractor in respect of some mechanical works in public hospitals, HKIAC administered; Dispute between an insurance company and the insured over a Public Liability Policy arising from an interior renovation project; Dispute between an insurance company and the insured's family over a Travel Insurance Policy arising from the death of the insured during travel; Dispute between a Mainland citizen and a Hong Kong company over a commercial contract; Dispute between a Mainland company and a Hong Kong citizen over share transfer in a Mainland company, CIETAC Beijing administered
MEDIATION
Employees' compensation/personal injury claims and actions between insured and insurer; Medical negligence claims; Other tort claims including nuisance and defamation claims; Claim under Disability Discrimination Ordinance; Commercial and contract disputes of different nature; Property disputes, including disputes under Land (Compulsory Sale for Redevelopment) Ordinance and under Building Management Ordinance; Intellectual property disputes; Breach of trust actions; Contentious probate actions; Companies winding-up actions; Shareholders' disputes; Financial disputes in matrimonial cases including disputes under Inheritance (Provision for Family and Dependants) Ordinance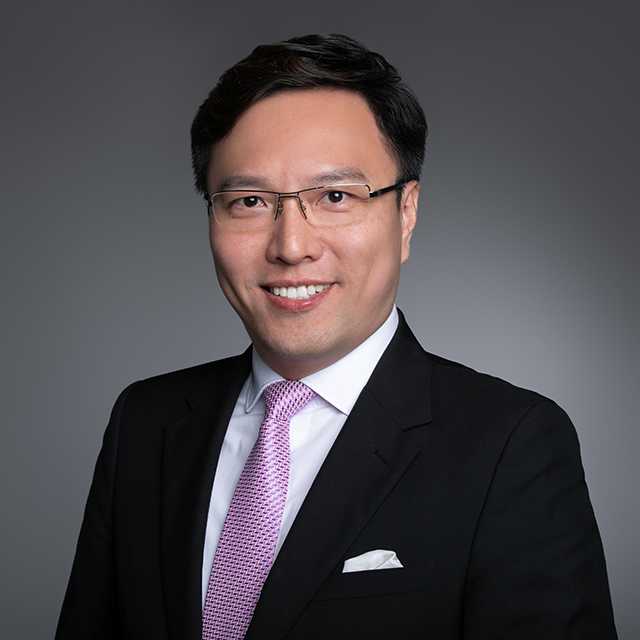 Call : 2007
---
Set : Main
---
Practice Areas
---
Arbitration
Chancery
Commercial Law
Mediation
Tort and Personal Injuries