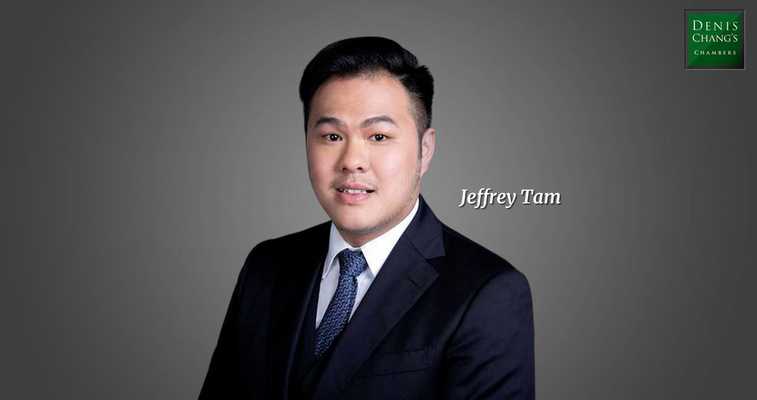 NATIONAL SECURITY LAW – Hong Kong Court grants bail to person charged under National Security Law for the first time
Jeffrey Tam (led by Peter Duncan SC) acted for the first person who obtained bail after being charged under the National Security Law. Prior to the Applicant's bail application, three other persons charged under the same law were denied bail by the courts.
The Applicant, a media tycoon, is charged with one count of fraud and one count of collusion with a foreign country or with external elements to endanger national security, contrary to Article 29 of the National Security Law. He was granted bail at the Court of First Instance, having been refused bail in the Magistracy and remained in custody for 20 days.
Article 42(2) of the National Security Law provides, "No bail shall be granted to a criminal suspect or defendant unless the judge has sufficient grounds for believing that the criminal suspect or defendant will not continue to commit acts endangering national security," creating an extra hurdle for an accused person to obtain bail, on top of sections 9D and 9G of the Criminal Procedure Ordinance.
The Honourable Mr. Justice Alex Lee ordered the Applicant to observe "tailor-made" terms during his temporary release, including remaining at his home at all times, except when he had to report to police or attend court hearings, being banned from meeting officials from foreign governments, attending or hosting media interviews or programmes, publishing articles in any media, and posting messages or comments on social media.
Representation:
Jeffrey Tam (led by Peter Duncan SC), acted for the Applicant in HKSAR v LAI Chee Ying HCCP 727 & 738/2020.
---
Jeffrey Tam 


Since being called in 2009, Jeffrey has established a solid practice in public law, having been involved in a number of landmark judicial review cases, including 陳基裘 v. 香港政府警務處  [2020] HKCFI 2882 and in Yeung Tsz Chun v. Commissioner of Police [2020] HKCFI 2882, where the High Court ruled that the failure of police officers to display unique identification and the lack of an independent police complaints mechanism violate the Hong Kong Bill of Rights.

Apart from the above, Jeffrey is also experienced in a broad range of civil work with an emphasis on land, probate, company and commercial law. He regularly represents both landlords and squatters in adverse possession cases. In terms of commercial cases, Jeffrey is frequently involved in shareholders' disputes as well as securities and finance cases.
---
Disclaimer: This article does not constitute legal advice and seeks to set out the general principles of the law. Detailed advice should therefore be sought from a legal professional relating to the individual merits and facts of a particular case.