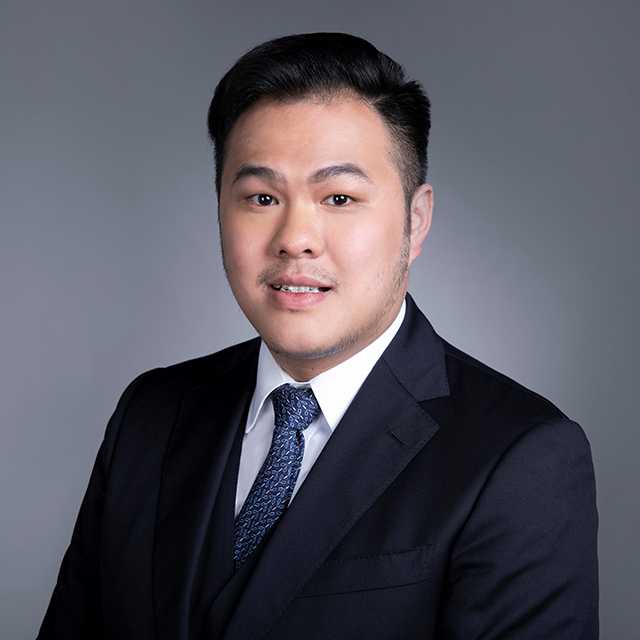 Call : 2009 (HK)
---
Set : Annex
---
Practice Areas
---
Administrative and Public Law
Arbitration
Company and Insolvency
Family Law
Land and Property Law
Probate and Administration
---
"Jeffrey Tam of Denis Chang's Chambers stands out in the opinion of several interviewees as a barrister who is 'very sound and reliable in the public law area' generally and 'very knowledgeable with regard to judicial review cases' – where he 'very often acts for applicants' – in particular. Noted for his involvement in high-profile cases concerning public order issues and the activities of prominent politicians and business figures, he also operates a broad commercial practice, embracing, among other matters, shareholder and securities-related issues."
Chambers & Partners Greater China Region 2022 — Commercial Dispute Resolution: The Bar (Spotlight Table)
"Jeffrey is a very reliable junior. He has good analytical abilities and is very knowledgeable in public law matters."
Legal 500 Asia-Pacific 2022, Administrative and Public Law — Leading Juniors
Jeffrey attended St. Anne's College at the University of Oxford for a Bachelor of Civil Law (BCL) on a scholarship after reading law at the City University of Hong Kong. He was one of the recipients of the Middle Temple Society Scholarship 2010 and received two weeks of intensive advocacy training at the Honourable Society of the Middle Temple, London.
Jeffrey has established a practice in public law. He has been involved in a number of landmark judicial review cases, including the "Luggage Gate JR" where the Court ruled in the Applicant's favour. He was also involved in the CFA case that saw the reduction of sentences for demonstrators objecting to the development works in the North East New Territories New Development areas.
Out of the three former Chief Executives, Jeffrey has experience in advising one former Chief Executive on the criminal charges against him and conducting an Election Petition against another.
Apart from the above, Jeffrey is also experienced in a broad range of civil work with an emphasis on land, probate, company and commercial law. He regularly represents both landlords and squatters in adverse possession cases. In terms of commercial cases, Jeffrey is frequently involved in shareholders' disputes as well as securities and finance cases.
For public service, Jeffrey is a member of the Bar Council and is the chairman of Standing Committee of Legal Aid Reform. Jeffrey was also elected as one of the representatives of the Legal Sub-sector in the Chief Executive Election Committee in 2012 and again in 2017. He has recently been appointed as the Chairman of the Appeal Tribunal Panel (Buildings).
---
Member, Hong Kong Institute of Arbitrators
---
BCL, Oxford University (2007)
PCLL, LLB, City University of Hong Kong (2006)
---
Middle Temple Advocacy Scholarship (2010)
---
• Member of Patrick Yu Memorial Scholarship Committee (2020 – present)
• Bar Council Member (2019 – present)
• Chairman, Standing Committee of Legal Aid Reform, Hong Kong Bar Association (2019-present)
• Chairman, Appeal Tribunal Panel (Buildings) (2018- present)
• Adjudicator, Obscene Articles Tribunal(2012 – present)
• Member, Election Committee for electing the Chief Executive (Legal Subsector) (2012-present)
• Alumni Manager, Po Leung Kuk Tang Yuk Tien College (2015-2019)
• Committee Member, Committee on Civic Education, Hong Kong Bar Association (2015-2019)
• Committee Member, Committee on Constitutional Affairs and Human Rights, Hong Kong Bar Association (2016 – present)
• Part-time Tutor, University of Hong Kong (2009 – 2017)
---
Annotated Ordinances (Public Order Ordinance, Occupiers Liability Ordinance, Education Ordinance, Water Pollution Ordinance, Noise Pollution Ordinance)
---
Kwok Cheuk Kin and Another v Director of Lands and Others [2019] HKCFI 867 (Small House Policy JR)
HKSAR v Tai Yiu Ting and Others [2019] HKDC 450 (Occupying Central Trial)
MK v Government of HKSAR [2019] HKCFI 1089 (Civil Union JR, representing Pro-LGBT religious groups)
Tsang Kin Shing v Secretary for Justice [2019] HKCFI 900 (CY Leung UGL JR)
HKSAR v Yip Po Lam and Ors [2019] HKCFA 13
Lui Chi Hang, Henderick v Secretary for Justice and Another [2018] HKCFI 2657 (Colocation JR)
Cheung Tak Wing v Director of Administration [2018] 5 HKLRD 740 (Civic Square JR)
SJ v Leung Hiu Yeung (2018) 21 HKCFAR 421
Reduction of Sentence for demonstrators demonstrated outside LegCo Complex
Law Mei Mei v Airpport Authority and Another [2018] 4 HKLRD 312 (Luggage Gate JR)
ACROPOLIS LTD suing on behalf of itself and all other shareholders in AESO HOLDING LTD AND ANOTHER v. W&Q INVESTMENT LTD AND OTHERS [2018] HKCA 184
Successfully reverse the CFI's decision to grant injunction to freeze a listed company
Fung Jing En v The Council of the University of Hong Kong
JR about the refusal to appoint Prof. Johannes Chan SC (Hon.) to become the PVC of HKU
Wong Tai Hoi v Au Nok Hin and Another [2018] 2 HKLRD 789
Represented the Respondent to resist the Applicant to challenge an election result by way of JR
Yau Wai Ching v CE of HKSAR (2017) 20 HKCFAR 390 (Yau Leung Oath Taking JR)
CE of HKSAR v President of the LegCo [2017] 4 HKLRD 115 (4DQ Oath Taking JR)
Hoh Han Keyet v Artimax Investment Ltd and Others (CACV 161/2016, CA, 3 March 2017)
The CA reiterated the proper approach in appealing against finding of facts
University of Hong Kong v Hong Kong Commercial Broadcasting Co Ltd [2016] 1 HKLRD 536, [2015] 6 HKC 677
Represented the Hong Kong Journalist Association in joining in to resist the interim injunction against the broadcasting of a leaked audio tape of HKU Council Meeting
Lam Kin Man v Leung Wai Kuen Edward (FAMV 11/2013, Appeal Committee of the CFA)
Election Petition arising from the winning candidate failed to obtain written consent from supporters named in election advertisements
Leung Chun Ying v Ho Chun Yan Albert (2013) 16 HKCFAR 735
Constitutionality of 7 days requirement in filing election petition and whether there can be extension of time to file election petititon
To Pui Kui v Ng Oi Che and Ors (FAMV41/2015, Appeal Committee of CFA)
Whether a non-party who had to pay for the adverse costs order against him can on that basis be joined in the substantive appeal
Chaing Lily v Secretary for Justice (2010) 13 HKCFAR 208
Whether the defendant has a right to jury trial and whether the defendant has a right to object Magistrates' automatic transfer of the defendant to a district court in a criminal proceeding