---
Jasper graduated with a Double First in Law at the University of Cambridge. He was the first recipient of the Sir Oswald Cheung Scholarship at the University of Hong Kong, which is awarded to the best HKU PCLL applicant who intends to join the Bar each year.
Jasper is developing a broad civil practice, including in arbitration, bankruptcy and land law.  He has handled a number of cases before the Anti‐Money Laundering and Counter‐Terrorist Financing Review Tribunal.
Prior to becoming a barrister, Jasper served as judicial assistant at the Court of Final Appeal from 2017 to 2018.
---
Salesian English School, Shau Kei Wan
Warwick School
Peterhouse, Cambridge
University of Hong Kong
---
Wilson Butler Prize for Law Tripos (2015)
Distinction in Equity in Law Tripos (2015)
Inaugural Holder, Sir Oswald Cheung Scholarship at the University of Hong Kong (2016)
Champion Team and Best Speaker, University of Hong Kong Criminal Law Moot (2017)
Middle Temple Scholarship for advocacy training in London (2018)
Construction Law Scholarship (2019)
---
Part-time lecturer at City University of Hong Kong (Master of Laws in Arbitration and Dispute Resolution) 2017-2019
---
| | |
| --- | --- |
| | • Hong Kong Courts May Require Proof of Settled Practice Before Rendering Common Law Assistance to Foreign Liquidators (view article) |
• Contributor to "Hong Kong Practical Guidance – Banking and Securities" published by LexisNexis
---
Cheung Shing Hong Limited v China Ping An Insurance (Hong Kong) Company Limited
HCA 1485/2019 (24 August 2020)
Stay of proceedings in favour of arbitration (with Ms. Christina Lee)
Re Chen Te-ming  HCB 2446/2017 (3 August 2020)
Annulment of a bankruptcy order on the ground of improper service, raising issues of the relevance of post-bankruptcy conduct and unrecognised foreign judgment (as sole advocate)
Pacific Andes Enterprises (BVI) Ltd (in Liquidation) and Others v Ng Joo Siang and Others [2020] HKCFI 1242; HCA 688/2019 (16 June 2020)
Resisting inter partes Mareva and proprietary injunction (with Mr James Wood)
Philipp Doodt and Others v Huang Shihu and Others [2020] HKCFI 241; HCA 2482/2017 (22 January 2020)
Resisting appeal from Master refusing interim payment (with Dr Benny Lo)

South China City Limited v Real Honest Far East Limited  HCA 1234/2019 (10 December 2019)
Dismissal of summary judgment application on a pleading point (as sole advocate)
A full comprehensive CV with most recent cases is available on request.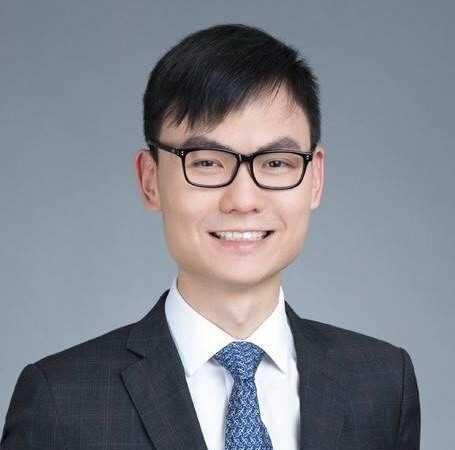 Call : 2019
---
Set : Main
---
Practice Areas
---
Administrative and Public Law
Arbitration
Chancery
Commercial Law
Company and Insolvency
Employment
Land and Property Law
Regulatory and Disciplinary