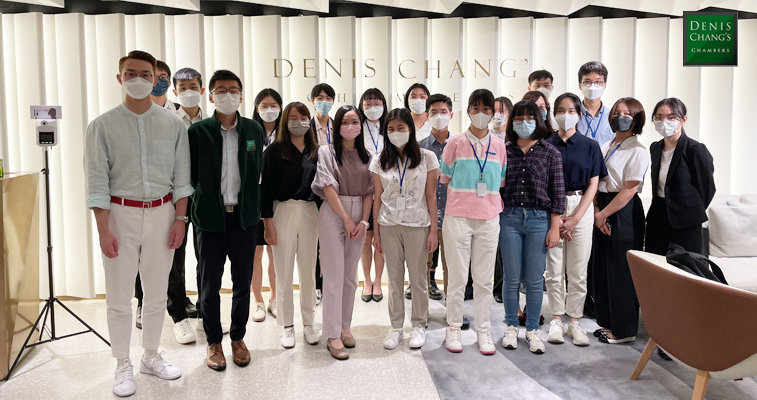 Denis Chang's Chambers supports young talent development at Moot Court Summer School for third consecutive year
Members of Denis Chang's Chambers ("DCC") are dedicated to sharing their legal knowledge with the wider community and nurturing the future generation of lawyers. To this end, it has been our great honour to be a supporting partner of the Moot Court Summer School 2022 which took place successfully in August.
In our third year of participating in this meaningful programme, 10 DCC Members –  Christina W. Lee, Jeffrey Tam, Richard Yip, Isabel Tam, Stephanie T.Y. Lam, Jun Lee, Albert Wan, Jason Ko, Jasper Wong and Samantha Lau – contributed to the training sessions on mooting and discrimination law as well as the mooting competition which rounded off the four-day summer school.
This year's Moot Court Summer School, which took place from 16 to 19 August 2022, revolved around the theme of "Different Facets of Discrimination". Through this programme, 30 participating secondary school students were equipped with the basic knowledge and skills to analyse discrimination issues from a legal perspective, without losing sight of the real human beings behind each discrimination case – their feelings, stories and the possible social implications caused by the discriminatory acts.
Counsel from DCC were invited to share their legal insights and advocacy techniques with participants. Richard Yip, Isabel Tam and Albert Wan spoke at the "Mooting 101" training session, while Samantha Lau hosted the "Discrimination 101" session which introduced the students to Hong Kong's discrimination regulatory regime.
Participating students were also treated to a tour of Denis Chang's Chambers on the second day of the summer school. Our Members Christina Lee, Stephanie Lam and Jason Ko answered a wide variety of questions from our inquisitive guests.
The summer school culminated in a mooting competition held at the Hong Kong International Arbitration Centre, adjudicated by DCC Members Jeffrey Tam, Jun Lee and Albert Wan. The mooting questions were drafted by our Jasper Wong.
Denis Chang's Chambers has been a proud supporting partner of Moot Court Summer School since 2020. It was a great pleasure for us to co-support this year's programme along with the Hong Kong Bar Association and its Young Barristers' Committee, Simmons & Simmons, and the Education University of Hong Kong.
We would like to extend our sincere gratitude to the organizer, Street Law Hong Kong, including its Co-founder Alan Lau, Samuel Lau and Priscilla Ngai for the opportunity to contribute to this inspiring programme.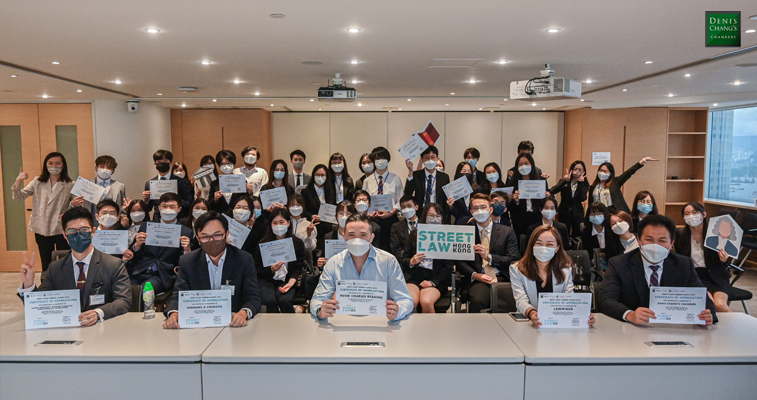 About Moot Court Summer School
Street Law Hong Kong is a social enterprise founded in 2021 that strives to use innovative and engaging inter-disciplinary methods to teach basic legal knowledge in various communities with the aim of empowering them.
The Moot Court Summer School is an annual flagship programme of Street Law Hong Kong. With different social issues as the mooting theme each year, participants will have the opportunities to learn how to analyse popular social issues from a legal perspective. At the same time, through the use of a wide variety of interactive activities, the participants would not lose sight of the real human beings behind each case, therefore strengthening not only their analytical skills, but also their social awareness and sensitivity.
---
Christina W. Lee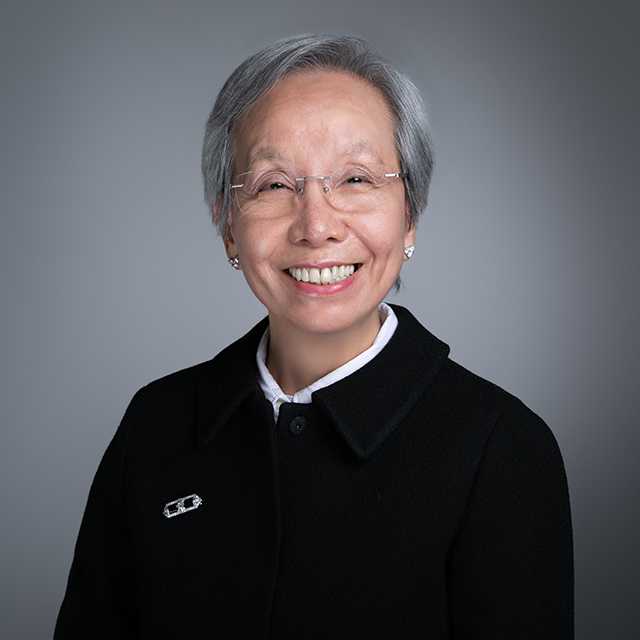 Christina read law as an external student of the University of London and sat the Bar Finals examination of England and Wales in 1988.  That year she was called to the English Bar and the Hong Kong Bar.  She has developed a practice in personal injuries, medical negligence and insurance related matters over the years.
Before joining the Bar Christina was a simultaneous interpreter with the Hong Kong Government leaving the civil service in 1988 when she was Chief Interpreter (Simultaneous Interpretation).
 Explore Christina's website profile.
---
Jeffrey Tam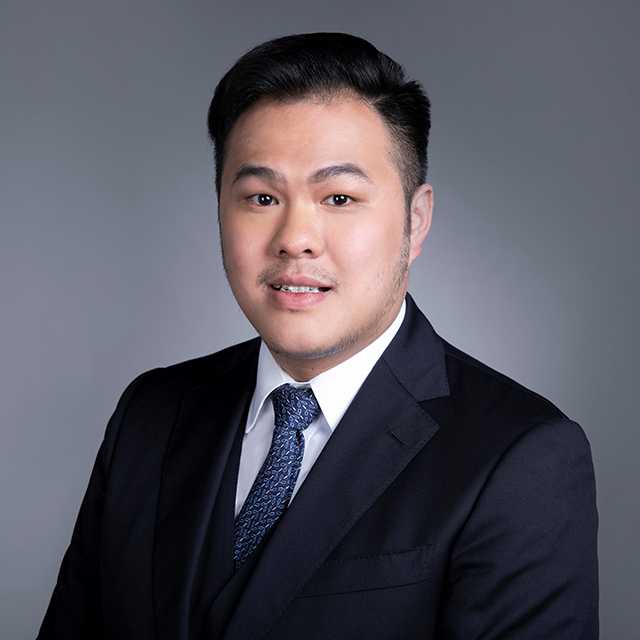 "Jeffrey Tam of Denis Chang's Chambers stands out … in the public law area … and also operates a broad commercial practice, embracing, among other matters, shareholder and securities-related issues." Chambers & Partners Greater China Region 2022 — Commercial Dispute Resolution: The Bar (Spotlight Table)
Jeffrey Tam, FHKIArb, attended St. Anne's College at the University of Oxford for a Bachelor of Civil Law (BCL) on a scholarship after reading law at the City University of Hong Kong. He was one of the recipients of the Middle Temple Society Scholarship 2010 and received two weeks of intensive advocacy training at the Honourable Society of the Middle Temple, London.
Jeffrey is active in public law matters, commercial disputes and death inquests. He is recognised as a "Leading Junior" for Administrative and Public Law in the Legal 500 Asia-Pacific 2022.
Visit Jeffrey's profile for details.
---
Richard Yip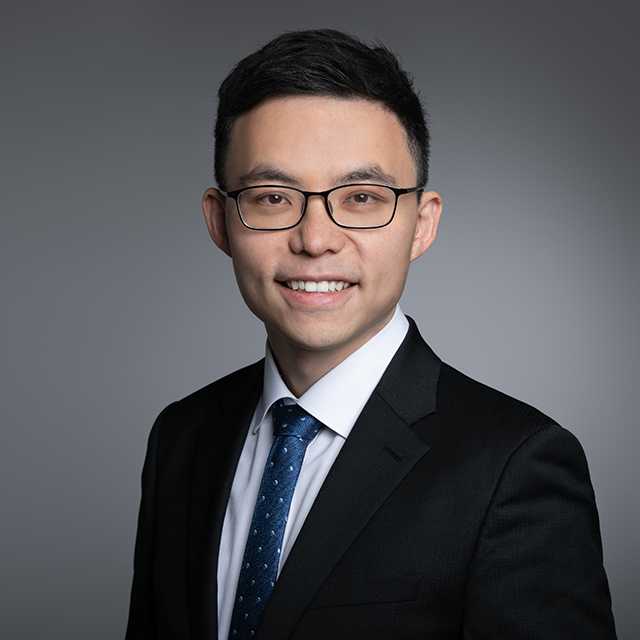 "He is very commercially minded, diligent and client-focused. Attentive to details and excellent on his feet." Legal 500 Asia-Pacific 2021 & 2022, Commercial Disputes — Leading Juniors, Tier 1
Richard's broad civil practice has a focus on companies practice, commercial litigation, financial regulation and competition law.  He is noted for his experience in shareholder disputes and matters involving breach of directors' duties.
Richard also has a thriving practice in cross border commercial arbitration, having acted as Counsel for both claimants and respondents in arbitrations seated in and outside Hong Kong. In particular, Richard has ample experience in arbitrations administered by the HKIAC, and is very familiar with its emergency arbitrator procedure and expedited procedure.
Find out more from Richard's profile.
---
Isabel Tam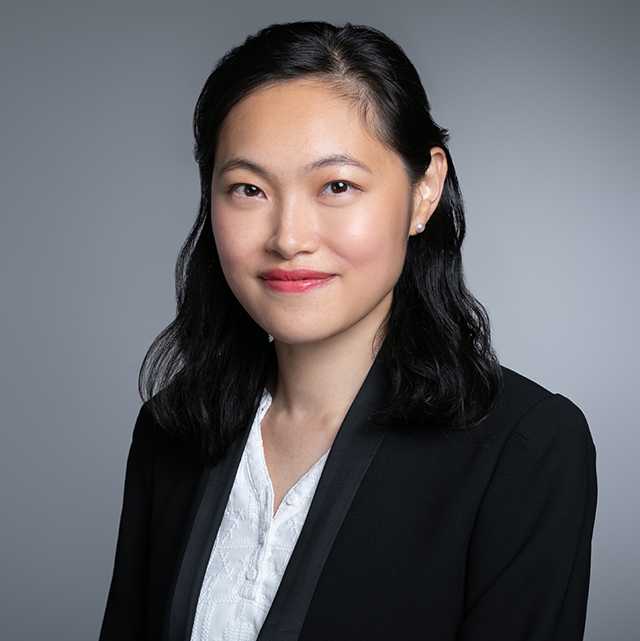 Isabel Tam graduated with a first class LLB and with distinction in her LLM. She was awarded the Bar Scholarship in 2012. Her practice has an emphasis on public law, family law, and regulatory matters. She also has an MA in competition law with distinction in the examination component, and was seconded to the Competition Commission.
Isabel's notable cases include AA v BB [2021] HKCFI 1401, which has been hailed as a landmark victory for the LGBTQ community, granting parental rights to a separated same-sex couple who had co-parented children during their relationship.
More details are available on Isabel's profile.
---
Stephanie T.Y. Lam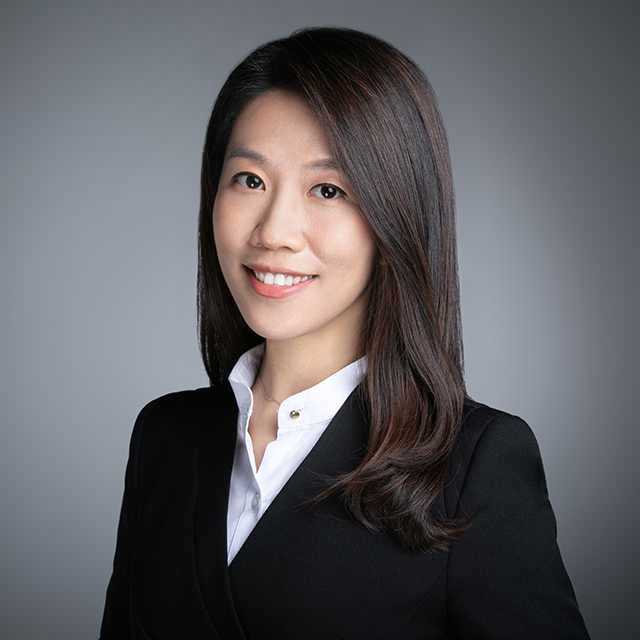 Stephanie has a broad civil and criminal practice, and has appeared as an advocate in the Magistracies, Juvenile Courts, District Court, the Lands Tribunal and High Court. She has also been instructed as junior counsel for appeals to the Court of Appeal and Court of Final Appeal.
Stephanie was  accredited by the Hong Kong Mediation Accreditation Association in 2015 and maintains a busy practice as a general mediator in a wide variety of disputes. She is also currently in the accreditation process to becoming a family mediator in Hong Kong.
Find out more from Stephanie's profile.
---
Jun Lee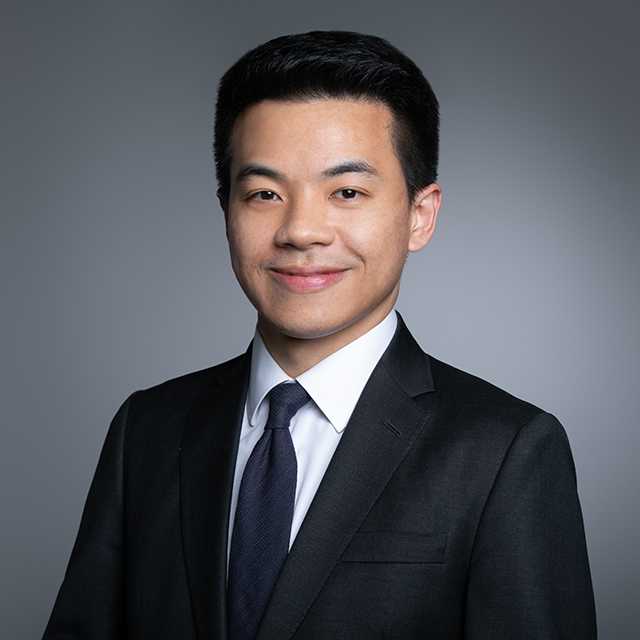 Jun has a broad civil litigation and advisory practice.  He has acted in and advised on a wide range of civil matters, including commercial disputes, shareholder disputes, civil fraud claims, defamation claims and bankruptcy and insolvency-related litigation.  He also accepts instructions to act as arbitration counsel.
Visit Jun's profile for further information.
---
Albert Wan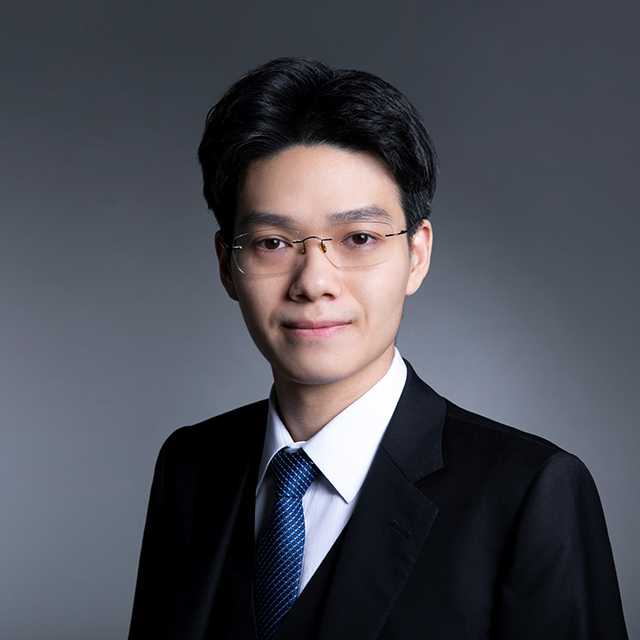 Albert accepts instructions for both advocacy and advisory work and has been instructed on matters covering a wide range of areas of law. His practice covers general civil, land, building management, company, probate, contract, tort, commercial, construction, bankruptcy, personal injuries, judicial review and election petition.
Outside of his practice, Albert is a part-time law lecturer, contributing author for Lexis Advance Hong Kong Practical Guidance, member of Panel of Adjudicators of the Obscene Articles Tribunal, member of the Standing Committee on Legal Aid Reform of the Hong Kong Bar Association and participating lawyer in the Duty Lawyer Service Free Legal Advice Scheme.
Find out more from Albert's profile.
---
Jason Ko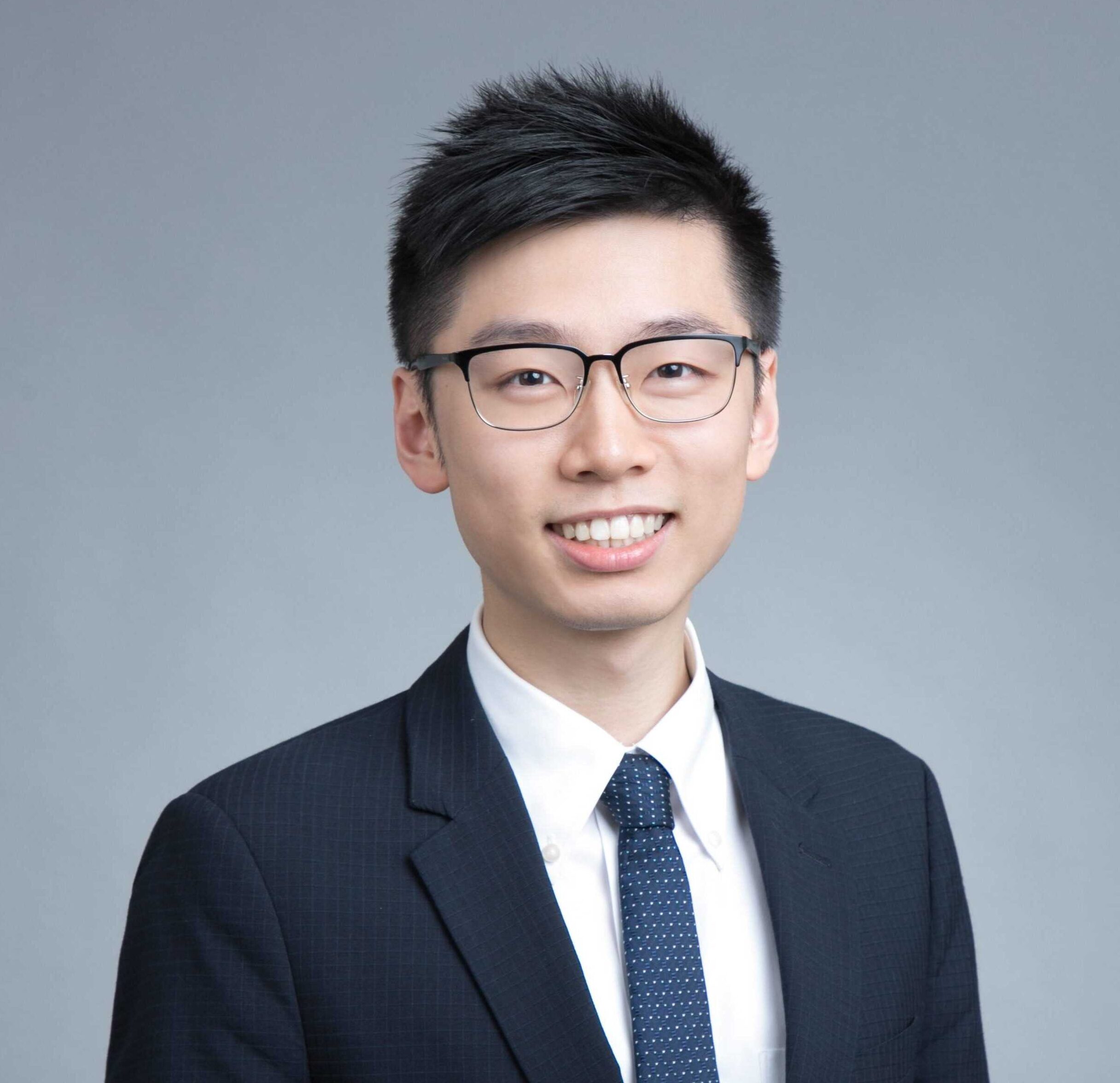 Jason was awarded the Charles Ching Memorial Scholarship in 2019. He is developing a broad civil practice and accepts instructions in all areas of Chambers' work. He has appeared (either in his own right or as a led junior) in all levels of court from the Magistrates' Courts to the Court of Final Appeal.
Jason was a seasoned mooter. During his studies, he represented the University of Hong Kong in the Philip C Jessup International Law Moot Court Competition (2018), where his team won the Hong Kong Champion and he was ranked the top 100 oralists internationally, and in the Red Cross International Humanitarian Law Moot (2017), where his team captured the international 1st runner up.
Visit Jason's profile.
---
Jasper Wong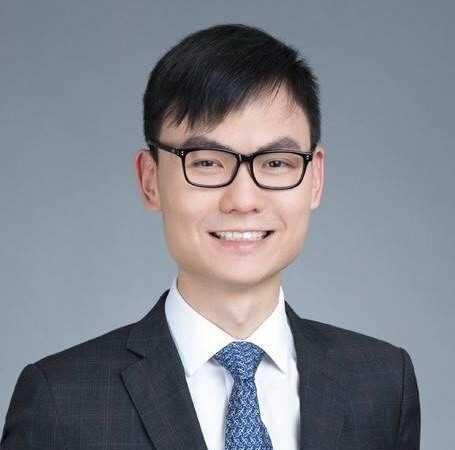 Jasper graduated with a Double First in Law at the University of Cambridge. He was the first recipient of the Sir Oswald Cheung Scholarship at the University of Hong Kong, which is awarded to the best HKU PCLL applicant who intends to join the Bar each year.
Jasper is developing a broad civil practice, which includes injunctions, probate, conveyancing, stamp duty appeal, regulatory review, appearances before tribunals (including the Anti‐Money Laundering and Counter‐Terrorist Financing Review Tribunal) and judicial review.
See Jasper's profile for more information.
---
Samantha Lau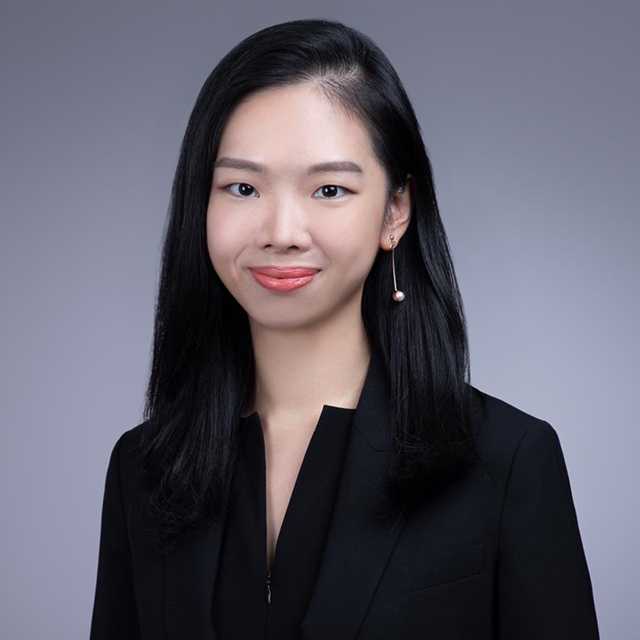 Samantha graduated from the University of Hong Kong with double first-class degrees in law and government, before attending Harvard Law School for postgraduate studies, where she graduated with a top prize for her essay on equality law. She later served as a judicial assistant of the Court of Final Appeal of Hong Kong, before being awarded the Hong Kong Bar Scholarship. She is also called to the Bar in New York.
Samantha accepts instructions in all areas of Chambers' practice, and she is quickly developing a predominantly civil practice with an emphasis on commercial and public law litigation, and also securities law.
Read Samantha's profile for details.
---
This article was first published on 27 September 2022.