Denis Chang's Chambers organised an open house for local law students
As part of our commitment to nurturing young talents, we held a Chambers open house on 10 November 2023 for law students across all years and local universities. Over 50 students attended the open house which included a case sharing session followed by lively interaction between members and students. Students were also given the chance to tour around the Chambers guided by our members.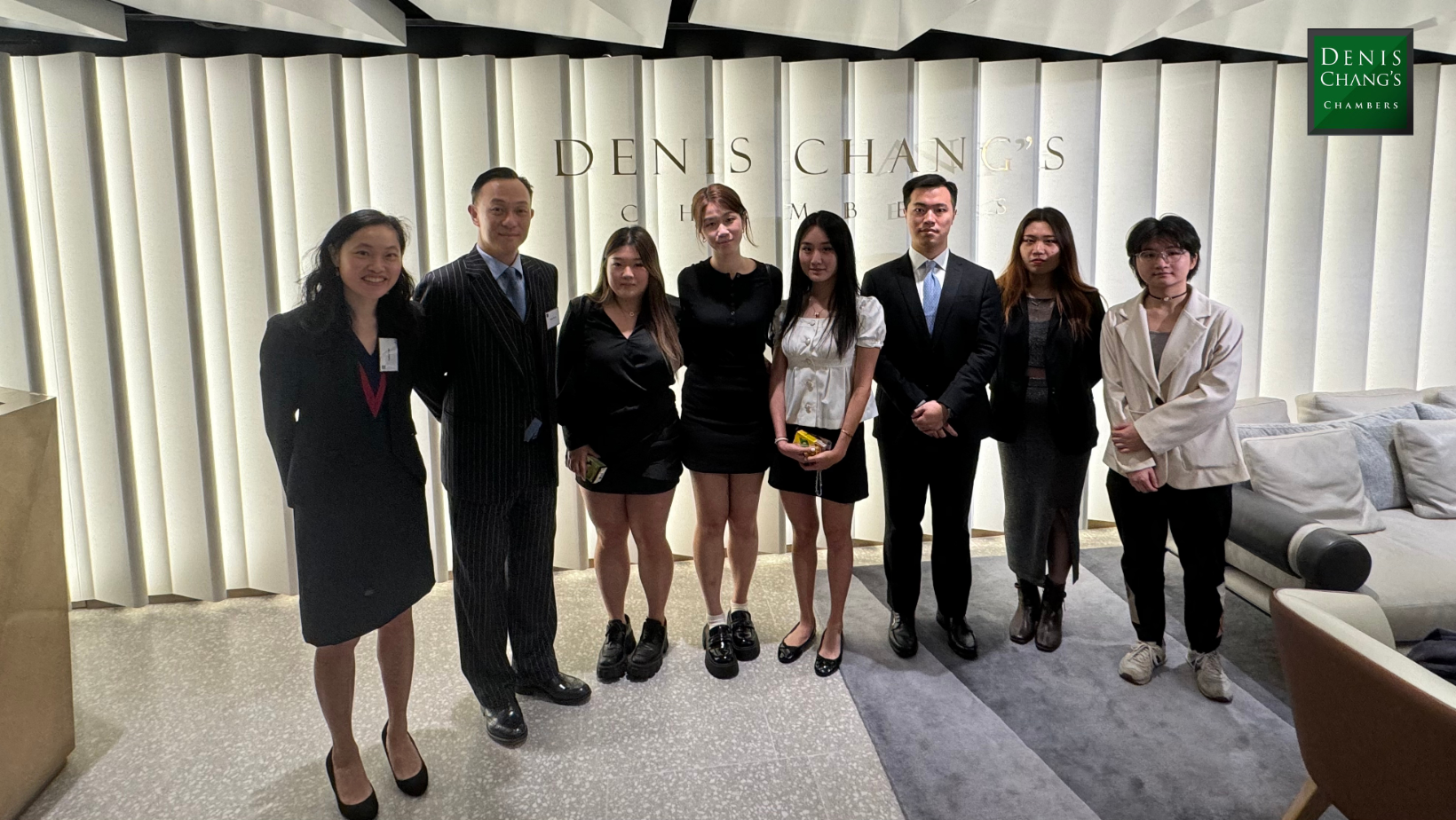 18 DCC members – Hectar Pun SC, Christina W. Lee, Annie Leung, Frederick Fong, Ross M.Y. Yuen, Randy Shek, Richard Yip, Rachel Wong, Isabel Tam, Stephanie T.Y. Lam, Anson Wong Yu Yat, Tara Liao, Valerie Tang, Jason Ko, Emily Ting, Ted Chan, Keith Cheung and Matthew Suen welcomed the students at our Chambers.
The open house began with case sharing by Hectar Pun SC and Anson Wong Yu Yat on a landmark judgment allowing the appeal by LGBT activist Jimmy Sham Tsz-kit ([2023] HKCFA 28, see also our previous case commentary).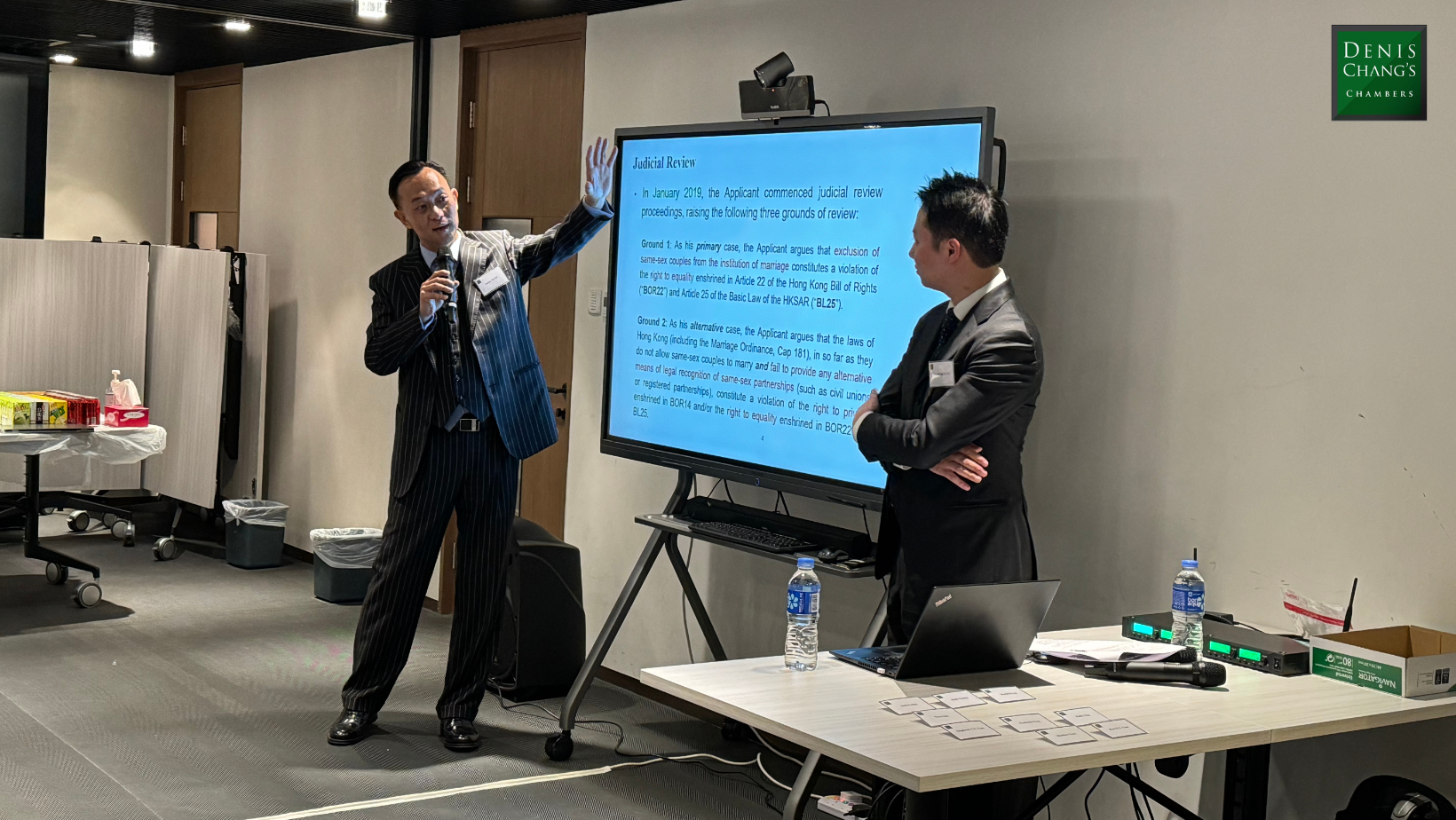 Another case sharing was conducted by Emily Ting on the novel issue regarding calculation of developer's ownership in buildings to trigger compulsory sale by individual owners ([2023] HKLdT 50, see also our previous case commentary).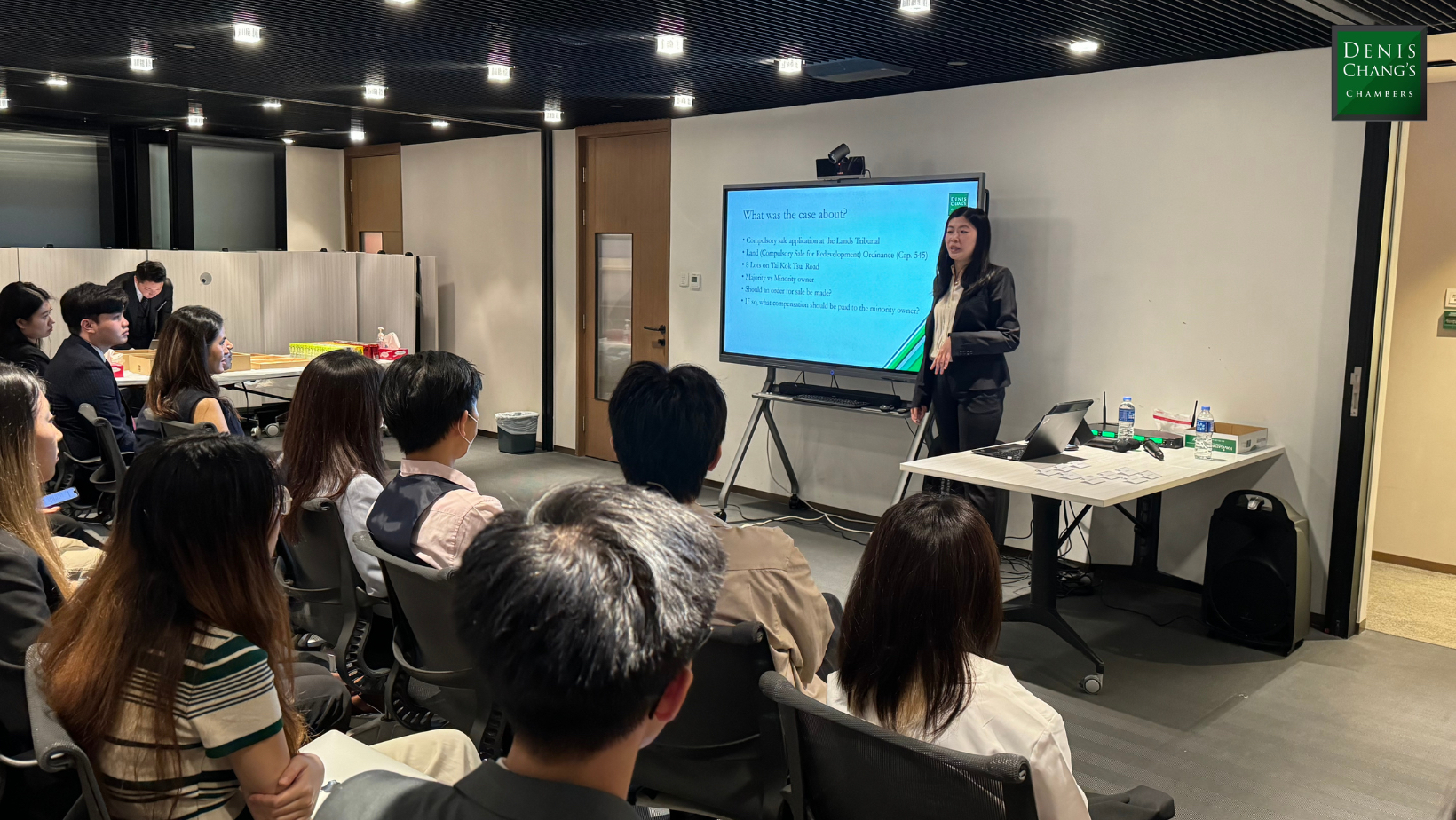 Members have shared personal stories about their professional journeys and provided insights on a wide range of topics that the students raised – including the fundamental question of how to be better prepared to become a barrister. Topics such as tips on applying for our mini-pupillage, pupillage and tenancy were also discussed.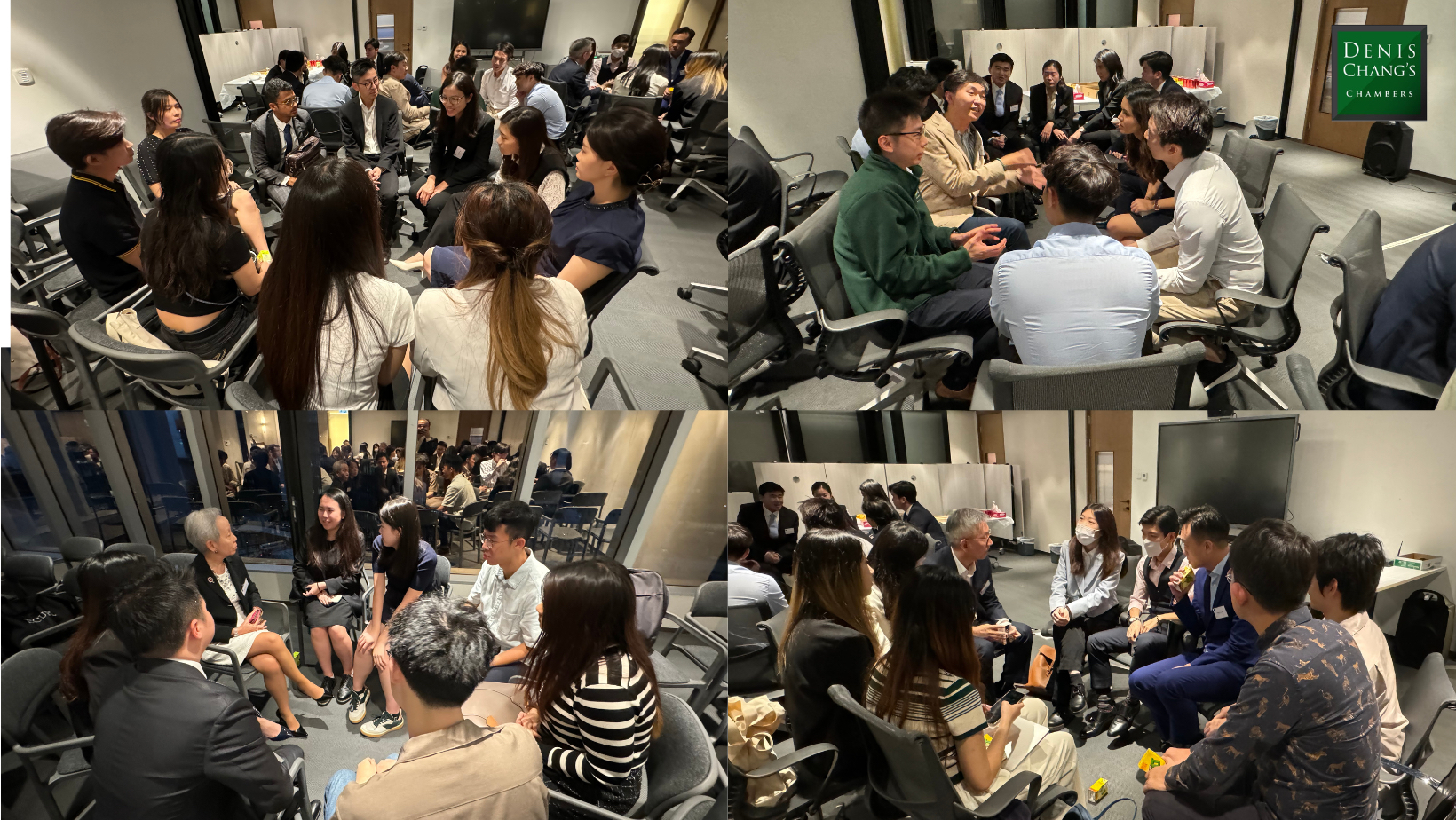 Annie Leung(top left), Jason Ko and Matthew Suen (top right), Christina W. Lee (bottom left), Ross M.Y. Yuen and Frederick Fong (bottom right) were interacting with various groups of students.
This article was first published on 13 November 2023.
Disclaimer: This article does not constitute legal advice and seeks to set out the general principles of the law. Detailed advice should therefore be sought from a legal professional relating to the individual merits and facts of a particular case. The photographs which appear in this article are included for decorative purposes only and should not be taken as a depiction of any matter to which the case is related. The views and opinions expressed in this article/material are solely those of the members authoring it and do not necessarily reflect the official policy or position of Denis Chang's Chambers, or of any other member or members of Denis Chang's Chambers.