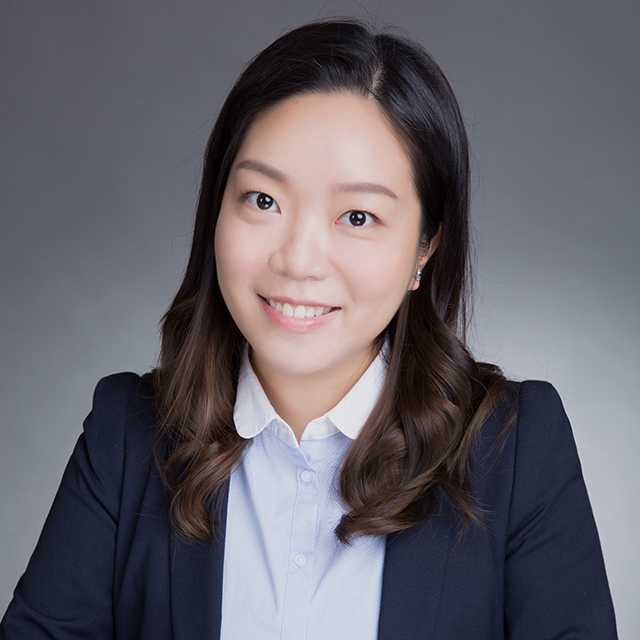 Call : 2018 (HK)
---
Set : Annex
---
Practice Areas
---
Administrative and Public Law
Arbitration
Chancery
Commercial Law
Company and Insolvency
Criminal Law
Employment
Family Law
Land and Property Law
Probate and Administration
Regulatory and Disciplinary
Tort and Personal Injuries
---
"Flora is very detail-oriented and creative in formulating legal arguments. As for advocacy, she can make good use of the evidence to strengthen her client's case and to impress the judges."
Legal 500 Asia-Pacific 2024, Labour and Employment — Rising Stars
"She is articulate and astute. She provides practical and helpful solutions. In court, she is sharp and composed. Her cross-examination skills are particularly impressive."
Legal 500 Asia-Pacific 2023, Labour and Employment — Rising Stars
Flora joined Chambers in 2018 upon completion of her pupillage with Mr. Derek Chan SC, Mr. Frederick Chan, Mr. Robin D'Souza and Mr. Jeffrey Tam.
Flora is developing a broad civil and criminal practice, and has experience in areas such as company law, commercial disputes, defamation, probate, trusts, adverse possession, personal injuries, and public law. She is also experienced in handling legal aid appeals.
Flora accepts instructions in all areas of work. She is fluent in English, Cantonese and Mandarin.
---
PCLL, City University of Hong Kong (2017)
JD (Distinction), City University of Hong Kong (2016)
Bachelor of Commerce (OBHR), University of British Columbia (2010)
---
Sir Oswald Cheung Memorial Fund PCLL Scholarship (2016)
George Y.C. Mok & Co's Prize (2015)
Hogan Lovells Prize for Overall Excellence in the JD Programme (2014)
UBC Entrance Scholarship (2005)
Passport to Education Scholarship (2003-2005)
---
Committee Member, Technology Committee, Hong Kong Bar Association (2020-Present)
Committee Member, Future of the Bar Secretariat Committee, Hong Kong Bar Association (2020-Present)
Committee Member, Standing Committee on Civic Education, Hong Kong Bar Association (2019-Present)
Part-time lecturer (Legal Studies), Department of Social Sciences, Community College of City University (2019-Present)
Part-time visiting lecturer for Hong Kong Law Module, Department of Industrial and Systems Engineering (MSc in Supply Chain and Logistics Management), Polytechnic University (2019-Present)
Part-time tutor, Graduate Diploma in Law, HKUSPACE (2020-Present)
Contributor – Lexis Practical Guidance (Financial Services)
---
COMMERCIAL
To Pui Kui v Hultucktong Enterprises Limited, HCA 1709/2012
Appeared for the plaintiff in an application for summary judgment, and to resist the defendant's application for a stay of proceedings (with Mr. Jeffrey Tam)
Tai Cheung Properties v Cheng Wood Ming. HCA 412/2014
Plaintiff's summonses for cost variation and expunging witness statement after the hearing for assessment of damages (assisted Mr. Frederick H F Chan)
Liu Ken Wing & Anor v Chan Chor Har Ivy HCA 3039/2017
Successfully resisted the plaintiff's application for summary judgment for dishonoured cheque (with Mr. Robin D'Souza)
COMPANIES
Mohan Selvaraj v The Registrar of Companies & Ors., HCMP 2068/2018
Appeared for the 2nd defendant in a matter under s.42 of the Companies Ordinance (Cap. 622) (sole advocate)
LAND
Fong Kam Mui v Land Strategic Ltd. HCA 2264/2014
P's claim for adverse possession against D (assisted Mr. Frederick H F Chan)
Ting Shuk Man, Sylvia v Wong Tak, by Wong Kwok Leung his guardian ad litem, HCA 1440/2016
Appeared for the Plaintiff for enforcement of the lease agreement against the Defendant based on the doctrine of tenancy by estoppel (with Mr. Frederick HF Chan)
PERSONAL INJURIES
Hong Chun Tak v Yip Kan Kee Contracting Co Ltd and Others DCEC 849/2017; [2021] HKDC 352
Assisted Mr. Gary Chung, Counsel for Employees Compensation Assistance Fund Board, to assist the Court on the issue of whether the 2nd Respondent was a principal contractor for the purposes of the Employees Compensation Ordinance (Cap. 282)
方木溪 對 吳金妹及曾漢生經營的曾潮記及另二人
Assisted Mr. Gary Chung, Counsel for Employees Compensation Assistance Fund Board, on:
• the issue of quantum (DCEC 2088/2016; [2020] HKDC 24)
• costs variation applications and arguments on the Board's liability and exposure on costs under the CFA's decision in Employees Compensation Assistance Fund Board v Wo Chun Wah [2020] 1 HKC 423 (DCEC 2088/2016; [2020] HKDC 243, [2020] HKDC 714)
Yip Ying Ching v Lapco Service Limited DCPI 2136/2016
Appeared for the defendant (with Mr. Gary Chung)
Kan Che Shing v Hop On Management Company Limited & Anor. DCPI 393/2016
Successfully defended the defendant against the plaintiff's claim for personal injuries arising out of the work place and successfully claim for contribution against the third-party  (with Mr. Gary Chung)
LEGAL AID APPEAL
Choi Kwok Wah v Director of Legal Aid, LAA 1/2018
Appeared for the appellant in appealing legal aid's decision to discharge the appellant's legal aid certificate in relation to a claim for adverse possession (sole advocate)