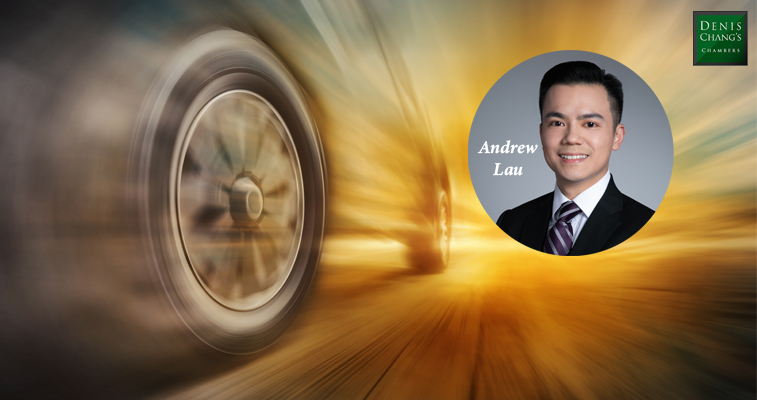 Hong Kong Criminal Law: Undue Leniency in Sentencing Dangerous Drivers Who Caused Death?
Hong Kong Criminal Law
A spate of recent cases involving drivers convicted of dangerous driving causing death has led to public concerns about perceived leniency in the sentencing of these drivers. Andrew Lau explains the applicable legal principles in sentencing drivers convicted of dangerous driving causing death and considers whether those sentencing guidelines should be reassessed.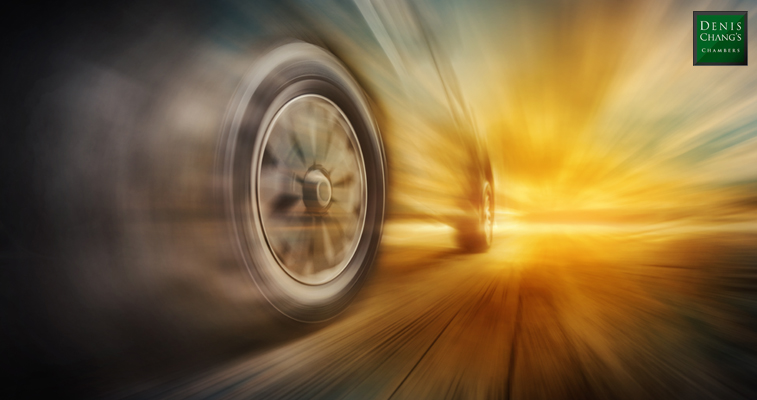 Undue Leniency in Sentencing?
Between 2011 and 2021, there is an average of 128.4 fatal traffic accidents per year.[1]  Whilst the number of fatal accidents has broadly remained flat, cases involving drivers convicted of dangerous driving causing death have always triggered concerns that the sentences are not commensurate with the seriousness of the consequence or the driving behaviour.[2] See, for example:-
• In 2018, a car mounted a pavement and severed the leg of a woman who was waiting for a minibus with her two-year-old daughter; the driver, pleading absent-mindedness, was jailed for 15 months and disqualified from driving for two years;[3]

• In 2019, a drunk driver knocked down and killed a road maintenance worker; the driver was jailed for two years and banned from driving for five years;[4]

• In 2021, a driving instructor lost control of his car and killed a pedestrian moments after finishing a lesson; the driver was jailed for 16 months and banned from getting behind the wheel for five years.[5]
Factors Considered by the Court
Under s.36 of the Road Traffic Ordinance (Cap. 347), a person who causes the death of another person by driving a motor vehicle on a road dangerously commits an offence and will, inter alia, be:-
• Liable to a maximum fine of HK$50,000 and maximum imprisonment for ten years; and

• Disqualified from driving for not less than five years on first conviction and not less than ten years or life[6] on second or subsequent conviction.
In Secretary for Justice v Poon Wing Kay [2007] 1 HKLRD 660, the Court of Appeal adopted the approach discussed in R v Cooksley & Others [2003] 3 All ER 40 in respect of the sentence for dangerous driving causing death (§10). The principle that emerged from Poon Wing Kay and the subsequent cases is that a deterrent sentence is called for because of the grave consequences flowing from this offence. At the same time the Court recognises that culpability of the defendant is the dominant factor in the sentencing exercise.
In assessing the degree of culpability, there are two extreme situations: see Secretary of Justice v Liu Kwok Chun [2011] 1 HKC 70 at §37. The first is where the event occurred because of a momentary error of judgment. The other is the most serious one in that there is a selfish disregard by the driver for the safety of other road users or of his passengers or with a disagree of recklessness. In between these two extremes, there are varying degrees of culpability depending on the presence of the aggravating factors which were referred to in Cooksley at §15.
Aggravating Factors
The aggravating factors are grouped under the following headings.
Highly Culpable Standard of Driving
• The consumption of drugs (including legal medication known to cause drowsiness) or of alcohol, ranging from a couple of drinks to a "motorised pub crawl";

• Greatly excessive speed; racing; competitive driving against another vehicle; "showing off";
• Disregard of warnings from fellow passengers;
• A prolonged, persistent and deliberate course of very bad driving;
• Aggressive driving (such as driving much too close to the vehicle in front, persistent inappropriate attempts to overtake, or cutting in after overtaking);
• Driving while the driver's attention is avoidably distracted, e.g. by reading or by use of a mobile phone (especially if hand-held);
• Driving when knowingly suffering from a medical condition which significantly impairs the offender's driving skills;
• Driving when knowingly deprived of adequate sleep or rest;
• Driving a poorly maintained or dangerously loaded vehicle, especially where this has been motivated by commercial concerns;
Driving Habitually Below Acceptable Standard
• Other offences committed at the same time, such as driving without ever having held a license; driving while disqualified; driving without insurance; driving while a leaner without supervision; taking a vehicle without consent; driving a stolen vehicle;
• Previous convictions for motoring offences, particularly offences which involve bad driving or the consumption of excessive alcohol before driving;
Outcome of Offence
• More than one person killed as a result of the offence (especially if the offender knowingly put more than one person at risk or the occurrence of multiple deaths was foreseeable);
• Serious injury to one or more victims, in addition to the death(s);
Irresponsible Behaviour at Time of Offence
• Behaviour at the time of the offence, such as failing to stop, falsely claiming that one of the victims was responsible for the crash, or trying to throw the victim off the bonnet of the car by swerving in order to escape;
• Causing death in the course of dangerous driving in an attempt to avoid detection or apprehension;
• Offence committed while the offender was on bail.
Mitigating Factors
At the same time, the Court must also take into account mitigating factors, such as:-
• A good driving record;

• The absence of previous convictions;
• A timely plea of guilty;

• Genuine shock or remorse (which may be greater if the victim is either a close relation or a friend);

• The offender's age (but only in cases where lack of driving experience has contributed to the commission of the offence); and

• The fact that the offender has also been seriously injured as a result of the accident caused by the dangerous driving.
Range of Sentence
The Court in Cooksley set out four starting points in respect of the then applicable maximum sentence of 10 years' imprisonment which had since been increased in the UK:-
| | |
| --- | --- |
| Level of Culpability | Starting Point |
| No aggravating circumstances | 12-18 months |
| Intermediate culpability: momentary dangerous error of judgment or a short period of bad driving aggravated by a habitually unacceptable standard of driving, by the death of more than one victim or serious injury to other victims or by the offender's irresponsible behaviour at the time of the offence | 2-3 years |
| High culpability where the standard of the offender's driving is more highly dangerous, e.g. the presence of one or more aggravating factors of (1) to (9) above | 4-5 years |
| Most serious culpability | 6 years onwards |
Call for Reform?
The Cooksley starting points were reassessed in R v Richardson [2006] EWCA Crim 3186, after the UK increased their statutory maximum penalty to 14 years' imprisonment. Recently, this maximum sentence has been further increased to life imprisonment: see s.86 of the Police, Crime, Sentencing Courts Act 2022. This will likely result in a significant uplift to sentences imposed under the current guidelines, which reflect the 14-year maximum sentence.
The current maximum sentence in Hong Kong is 10 years' imprisonment. Unless there is legislative reform, it is unlikely that sentences at all levels of seriousness will increase.
---
[1] https://www.police.gov.hk/ppp_en/09_statistics/ts.html?module=inline&pgtype=article
[2] https://www.scmp.com/comment/letters/article/3144804/lenient-penalties-drivers-serious-accidents-are-danger-all
[3] https://www.scmp.com/news/hong-kong/law-and-crime/article/2186640/hong-kong-man-admits-dangerous-driving-after-car-mounts?module=inline&pgtype=article
[4] https://www.scmp.com/news/hong-kong/transport/article/3036899/hong-kong-road-worker-hit-car-becomes-third-fatality-four?module=inline&pgtype=article
[5] https://www.scmp.com/news/hong-kong/law-and-crime/article/3135949/elderly-hong-kong-driving-instructor-gets-16-months
[6] A repeated offender may be disqualified for life if the court or magistrate, having considered the circumstances of the offence and the behaviour of the offender, is of the opinion that he or she should not be allowed to drive a motor vehicle anymore.
---
Andrew Lau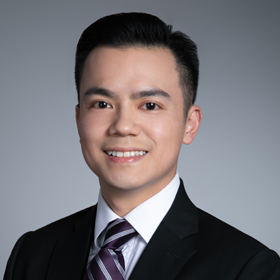 Andrew is a Charles Ching Scholar and a Patrick Yu Scholar. He has a broad civil and criminal practice, with experience in areas such as commercial disputes, company/insolvency, construction, equity/trusts, land, probate, family, personal injuries and public law.
In his criminal practice, Andrew is often instructed to defend road traffic offences. Recently, in HKSAR v Ng Chun Ming (KCCC 2948/2021), he successfully convinced the Court to find that there was no case to answer for a bus driver charged with causing grievous bodily harm by dangerous driving. He also mitigated on behalf of the Defendant in HKSAR v Lam Lok Man [2021] HKDC 1383, who was charged with causing death by dangerous driving.
Andrew also has experience handling criminal trials and appeals.
Visit Andrew's profile for more details.
---
This article was first published on 26 July 2022.
Disclaimer: This article does not constitute legal advice and seeks to set out the general principles of the law. Detailed advice should therefore be sought from a legal professional relating to the individual merits and facts of a particular case. The photograph which appears in this article is included for decorative purposes only and should not be taken as a depiction of any matter to which the case is related.