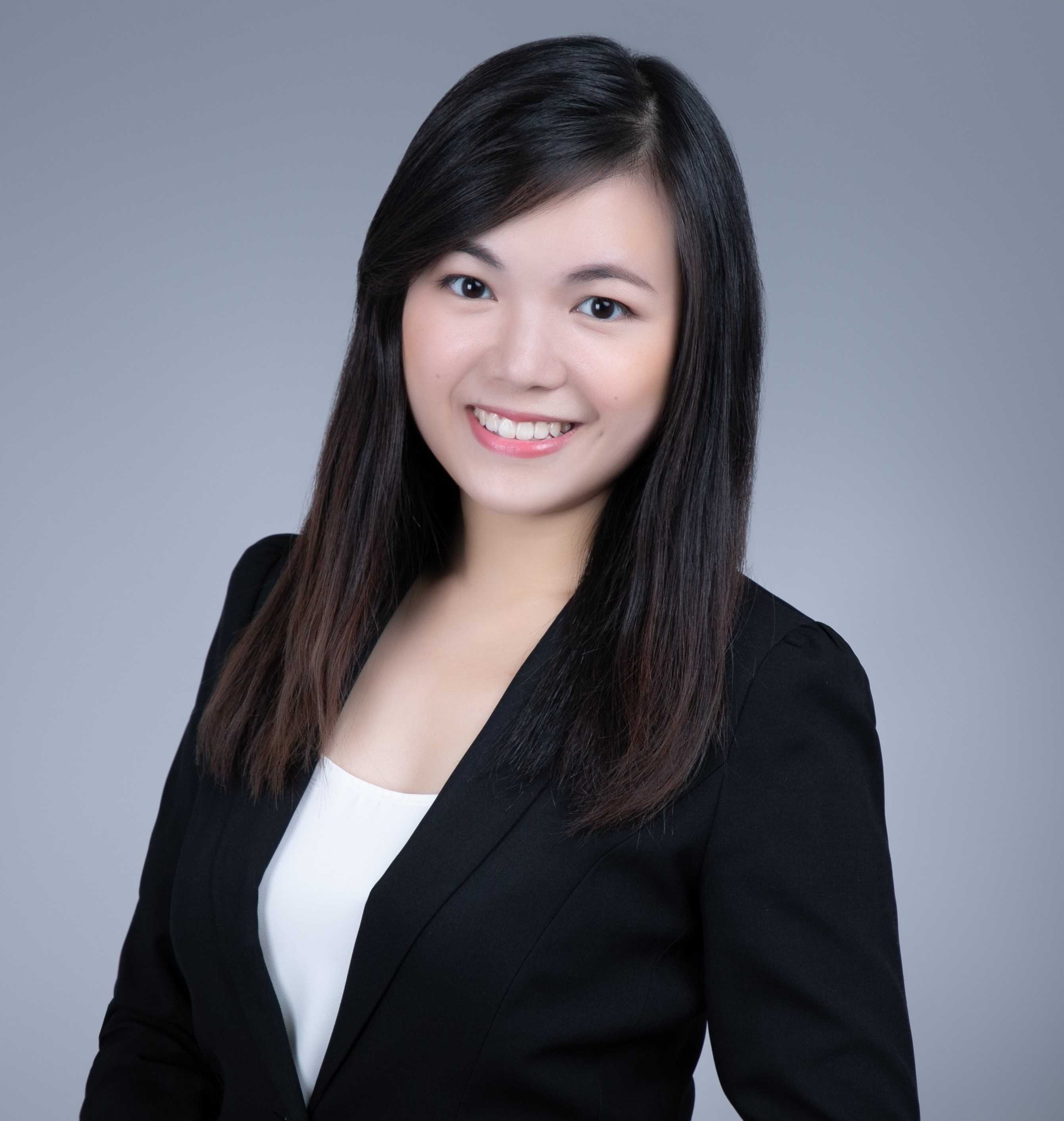 Call : 2019 (HK)
---
Set : Annex
---
Practice Areas
---
Administrative and Public Law
Commercial Law
Company and Insolvency
Criminal Law
Employment
Family Law
Intellectual Property
Land and Property Law
Probate and Administration
Tort and Personal Injuries
---
Abigail joined Chambers in 2019 after completing her pupillage with Mr. Graham Harris SC, Mr. Tim Kwok, Ms. Catherine Wong, Mr. Simon Wong and Mr. Jeffrey Tam.
Abigail is developing broad civil and criminal practice.  She has experience in areas such as family and matrimonial matters, public law, land, tort, personal injuries, employee compensation, commercial litigation, trusts, probate and contract.
Abigail has been instructed to appear in the Magistracies, the Lands Tribunal, District Court and High Court.
Abigail accepts instructions in all areas of work. She is fluent in English, Cantonese and Putonghua. She is capable of providing written submissions and conducting hearings in both English and Chinese.
---
PCLL (Distinction in Property Transactions), The University of Hong Kong  (2018)
LLB, The University of Hong Kong (2017)
Good Hope School (2013)
---
1st Runner Up, University of Hong Kong Criminal Law Moot (2017)
---
• 2020-2021 Semester 1: Part-time lecturer of Constitutional and Administrative Law of UOW College Hong Kong
• 2020-2021 Semester 2: Part-time lecturer of Crime and Criminal Law of UOW College Hong Kong
• Committee Member – Standing Committee on Legal Aid Reform, Hong Kong Bar Association (2020 – present)
---
Sole Contributing Author, Annotated Ordinances of Hong Kong: District Council Ordinance, Cap. 547, LexisNexis (2021)
Co-Author, Atkin's Court Forms of Hong Kong, Issue 82, Title II – Compromise & Settlement, LexisNexis (2021) (with Mr. Simon Wong)
---
Commercial Law
• Loan disputes
– represented the successful 2nd Defendant in resisting the Plaintiff's claim for allegedly due loan repayments entered into on his behalf by the 1st Defendant without authority in Yuan Yuqin v. Cheung Hiu Yan, Fion and Another [2020] HKCFI 1419 (with Mr. Simon Wong).
–  acting for an alleged debtor in setting aside default judgment and charging order on his property (HCA 1746/2018)
• Sale and purchase disputes
– acting for a car purchaser in setting aside an order for the vehicle licence to be transferred back to seller from the purchaser (HCMP 710/2020)
– representing a company in defending an action concerning the transfer of a promissory note, involving counterclaims for tort of deceit and unjust enrichment (HCA 2079/2017)
Chancery, Land & Property
• Compulsory sale – acted for the 35th Respondent who asserted, in separate proceedings, a beneficial interest in the relevant flat subject to the sale (Orient Sea Investments Ltd and Others v. Cheung Wing Ching and Others [2020] HKLdT 30).
• Ownership dispute – representing a joint tenant in defending a claim by the other joint tenant, his former girlfriend, who claims full beneficial interest in the flat (with Mr. Simon Wong) (HCA 1825/2018)
Tort & Personal Injuries
• Industrial accident – acting for an airport worker who sustained spinal injuries while performing his job of docking aircrafts (DCPI 589/2020)
• Employees' compensation – acted as sole advocate for the 1st Respondent in resisting an EC claim which hinged on the existence of an employer-employee relationship. Trial conducted in punti (Chan Fu Hong v Tai Chi Pang (戴志朋) and another [2020] HKDC 688).
• Water leakage disputes
– Representing the Incorporated Owners of a residential building in contesting liability before the Lands Tribunal (with Mr. Tim Kwok) (LDBM 130/2014)
– Secured a satisfactory settlement for a client who suffered losses from water leakage, and advised on impact of the settlement sum on client's ability to recover costs (DCCJ 1125/2020)
– Representing a claimant in seeking damages against his neighbour, trial to be conducted in September 2021 (DCCJ 4732/2014)
Mental Health
• Matter related to Mental Health Ordinance — advising the guardian/daughter of a mentally incapacitated person (MIP) in applying to the High Court for authorisation to manage the MIP's assets
Administrative & Constitutional Law
• Election petition
– acted for the successful 2nd Respondent, a chairman of Incorporated Owners, in striking out an election petition which involved the first judicial interpretation of section 51 of the District Councils Ordinance, Cap. 547 (with Mr. Jeffrey Tam) (董健莉 對 吳定霖及另二人 HCAL245/2020, [2021] HKCFI 514)
– acted (with Mr. Jeffrey Tam) for the successful Respondent, an elected District Councillor, in resisting the election petition against her. Issue was whether statements expressed in the Respondent's election leaflets were false or misleading and constituted "illegal conduct" (Koo Yeung Pong v Chan Kim Kam HCAL 270/2020; [2021] HKCFI 344)